Effortless garden parties. Major celebrations. Intimate dinners a deux. Thursdays that somehow feel like Groundhog-day-Mondays... Some occasions call for using a truly special glass.
When we're feeling the need to up our sipping + cheersing game, we reach for beautiful, impossibly airy mouth-blown glasses from Dibbern.
Long celebrated for their stunning German bone china, Dibbern is one of those classic continental lines that has refined elegance in its very bones. Each piece of their fine glassware is individually hand-made in long-established European crucibles and the streamlined silhouettes are paired with timeless finishing techniques—the subtle, watery optical effect in our best-selling Rotondo glasses was pioneered thousands of years ago in ancient Rome, nbd.
While the crystalline clear is always a classic choice, we particularly love their gorgeous takes on traditional glass palettes. The fresh grasshopper green and pale petal pink are like finespun versions of our Grandmother's depression glass collection and they feel right at home on any festive summery table (or bring a much needed jolt of June's fairy-firefly evenings to February's longest nights).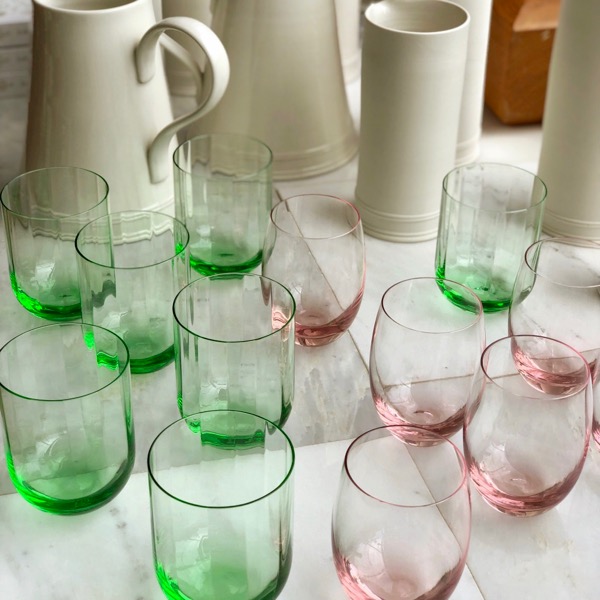 The smoky moonstone grey transports your table to a sunken living room in Trastevere in the early 70's, all spacey Arrben chairs and Campari cocktails, Eumir Deodato on the hifi. What's not to love about that?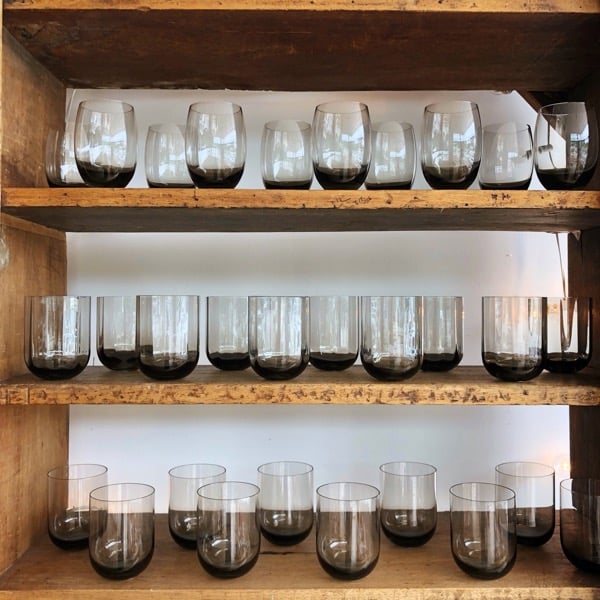 A perfect balance of substantial (their pleasantly weighted bases) and light (oh-so-slender walls), these mouth-blown, hand-cut glasses are a pleasure to cheers, from everyday to special occasions. What are you going to celebrate tonight?