As anyone who has a favorite burner on their stove can attest (oh hey, front right), we are very particular about our pots and pans.
We won't name names of others who have come before, but having been forever on the quest for cookware that fulfills ALL of our needs in one fell swoop has felt sort of like that part in Mary Poppins where Jane and Michael Banks name their requirements for the ideal nanny: if you want this choice position, have a cheery disposition, must be sweet and very pretty, must be able to go from stovetop into the oven and back again, lid and all, must work on all types of ranges, must have a slick non-stick cooking surface, MUST ALSO NOT have any gross chemicals, must be easy to clean—and amenable to soap when necessary, must store and stack easily, must have the *right* shape (this is highly subjective, but so many of the new-ish "sustainable" pans we see—especially the frying pans—are too deep and high-sided for the frying of eggs and the flipping of pancakes), must cook beautifully and evenly without being so heavy that you grunt when you pick it up, must be thoughtfully made and ethically crafted, must look freaking great.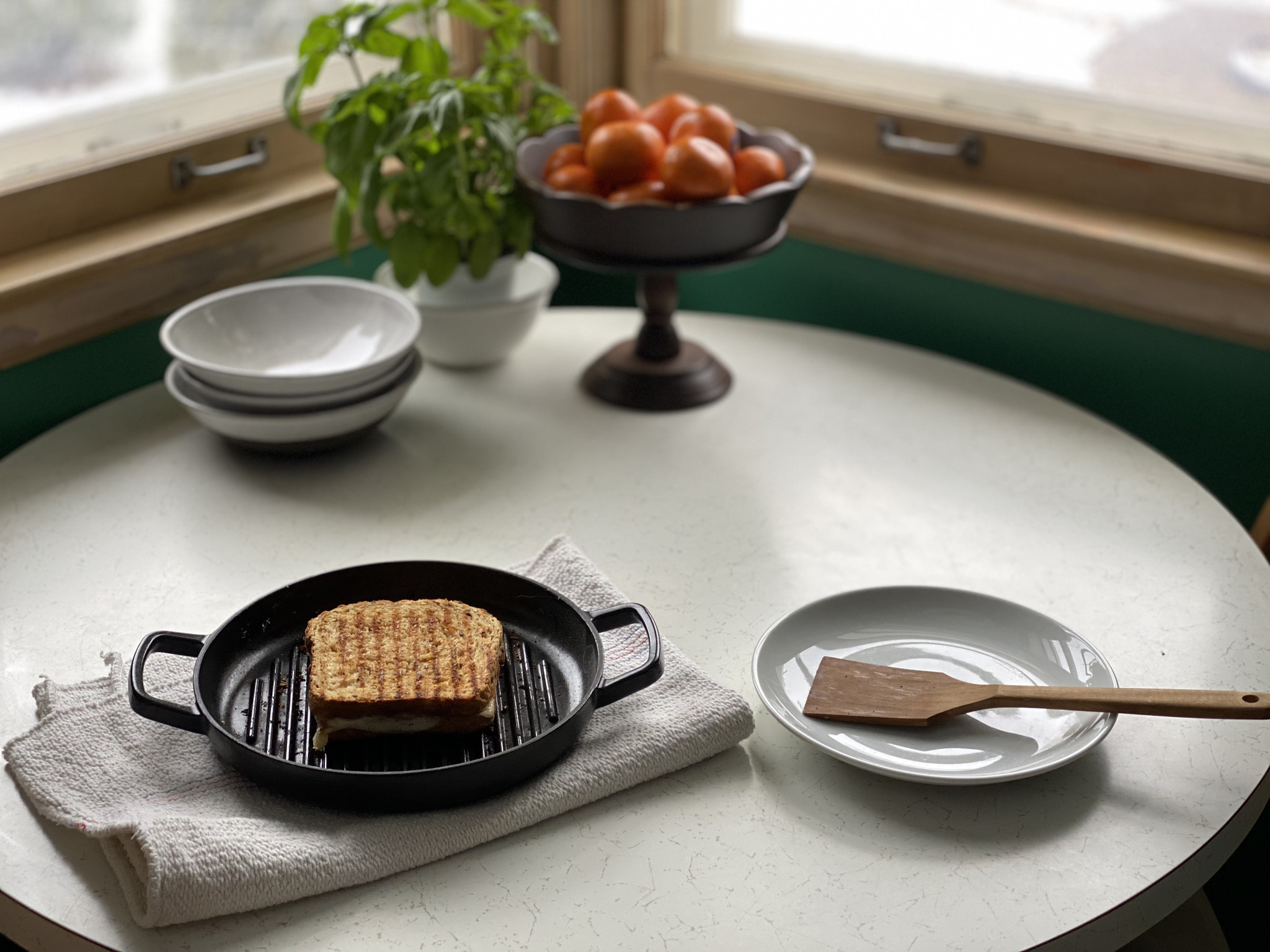 We're not sure whether our first shipment of Crane Cookware rode in on an umbrella by an easterly wind (or if it was just delivered, thoughtfully, by our dear Rose as always) but these exquisite pots and pans check all of our boxes and then some.



As eternal acolytes to cast iron, we first fell in love with their updated versions of the classic material. Designed in Great Britain and sandcast in a 175 year old foundry in France, these brilliant, streamlined, matte black pots are stealthy workhorse glamourpusses in the best possible way. While they have the look, feel, and usability of classic cast iron, they're actually finished with a specially formulated matte black enamel, making them virtually indestructible AND not quite as persnickety as our grandmother's beloved old skillets. Cadmium, PFOA, PFTE, Lead Free, and made from up to 30% recycled materials, these pots are suitable for all ranges—including induction. The universal lid, which is brilliantly interchangeable with all sizes in the range, is also suitable for the oven at any temp (unlike some other dutch ovens...let's just say they rhyme with shay shmeuset). Ideal for no-knead breads and jambalayas who need to keep their tops on at high heat. 



Proof that the universal lid and easy stacking are worth dancing over.

While the matte black cast irons first caught our eye, their tri-ply stainless steel pots and pans quickly won our hearts too (see Anna's, below, in workhorse mode, the *real* star of this green-soup-session—or, in light of that epic flower crown, perhaps we should say it's maybe Ruby's perfect co-star).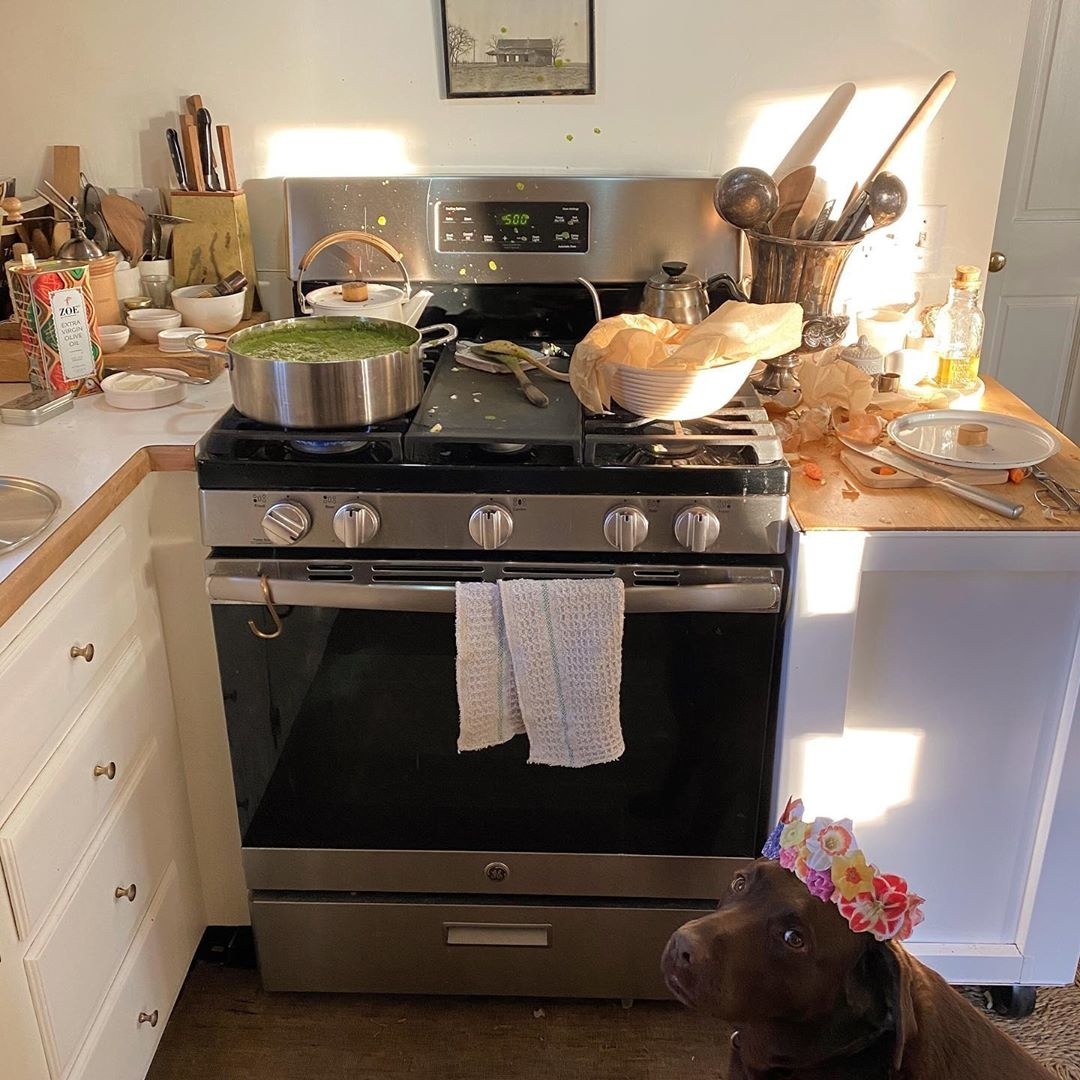 Designed in partnership with London-based industrial designer Felix de Pass and manufactured in England, these diesel-yet-lightweight induction-specialized performance pots use progressive 3.0mm steel/aluminum/steel compound layering (the "tri ply" in the name). Aluminum core sandwiched between layers of premium quality 18/10 stainless. Also suitable for all ranges, including induction, the tri-ply layering continues throughout the whole body (not just the bottom like some other pans), ensuring even, impeccable heating from base to rim. Die-cast stainless steel handles are rivet-attached with ergonomic attention to weight distribution and all-around pouring rims make these a joy to use and serve.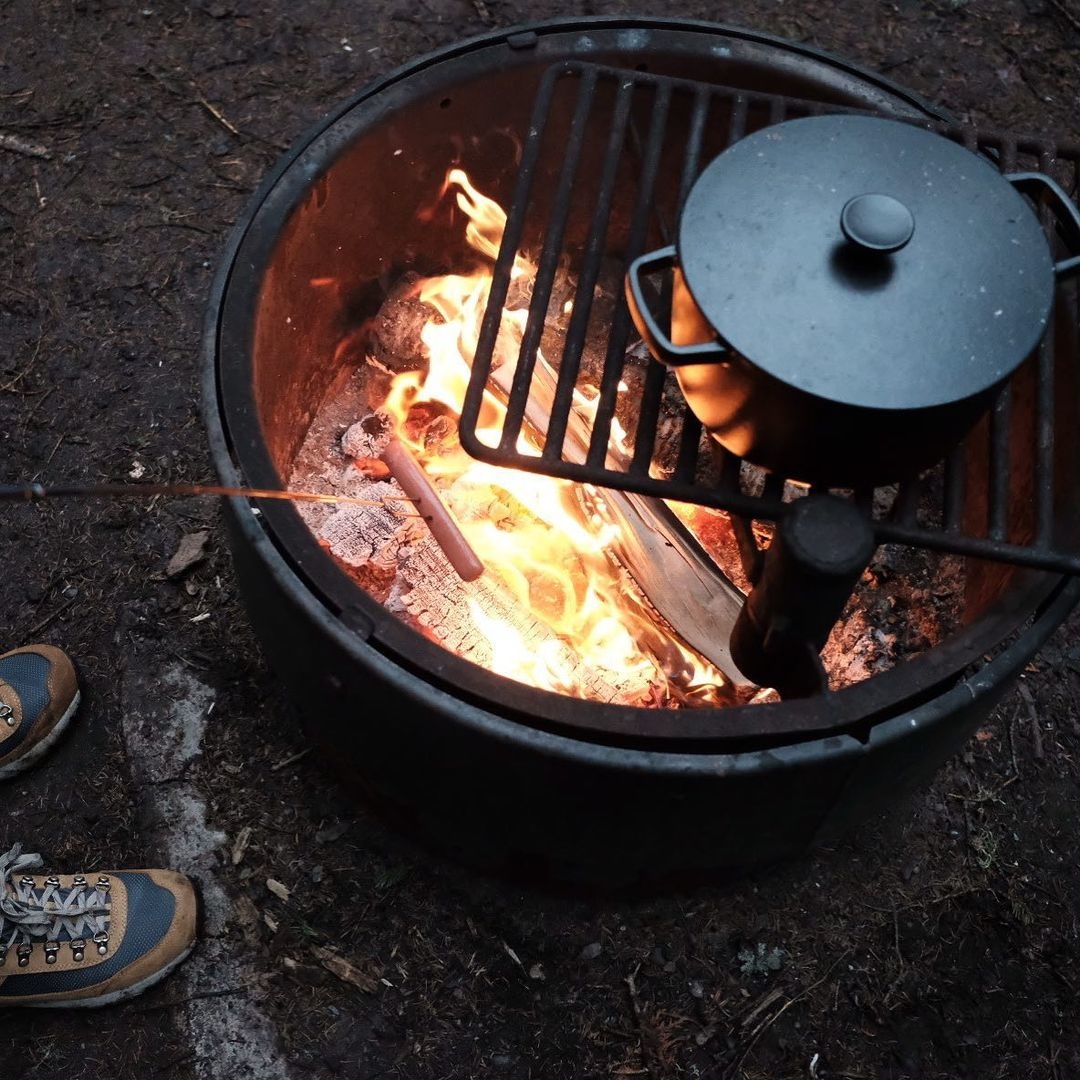 While we love how these effortlessly transition from stovetop to oven to ever-so-stylish tableside serving in the comfort of our homes, we've also been known to take ours on the road. While not *technically* endorsed for campfire cooking (and, with an obligatory note that kiln-level temps should be avoided) we've whipped up many a dutch baby and griddled fresh-caught fish over an open fire with our Cranes on the go.

These are the kinds of pots and pans you can pass down for generations—with a very little bit of tender loving care. To keep these pans slick and beautiful we recommend: hand washing and drying, using wooden or plastic utensils, and avoiding abrasive chemicals or bleach. Other than that, the world is your fried, stewed, or grilled oyster.
Meet the whole collection here.