As anyone who has ever encountered Inigo Montoya can tell you, a Spaniard knows his way around a steel blade.
The exquisite carbon and stainless steel blades from Pallares are hand-forged and honed in a 100+ year old workshop in Solsona, Spain, in the same manner than they have been for over 400 years, tempered with blessings to Saint Eligius, the patron saint of knife makers.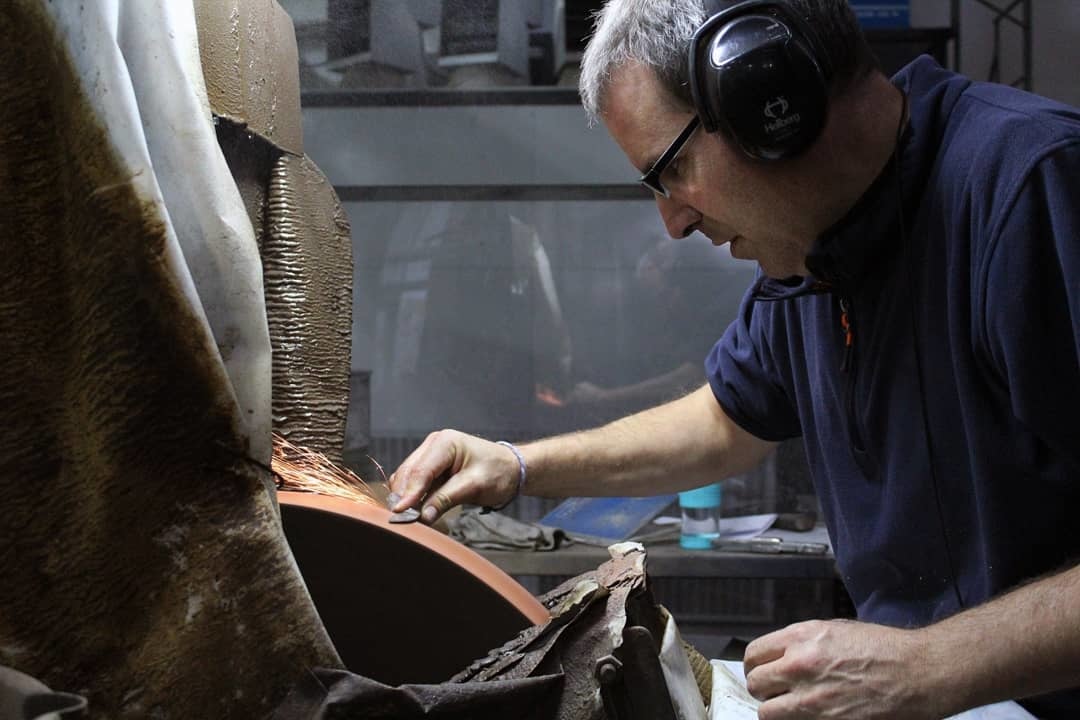 This artisan-driven collective makes some of the most gorgeous, well-balanced, and sharp-as-the-dickens knives we've ever encountered. Blades are diamond sharp and tangs are secured into solid smooth-bore handles, hand-lathed from sustainably harvested hardwoods. We love the look, feel, and durability of the smooth-as-silk blonde beechwood.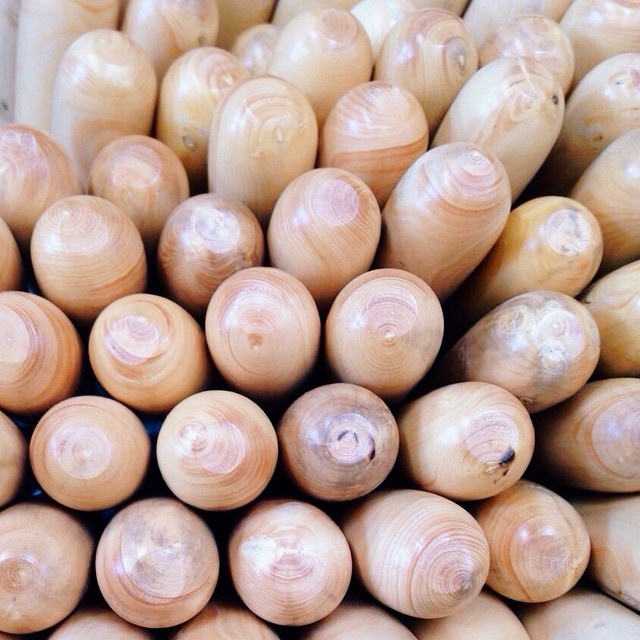 For traditionalists/serious chefs/lovers of care and ritual, you can't beat their carbon steel blades. Forged from a "purer" alloy than their stainless steel counterparts, carbon steel knives are considered slightly more "delicate", but the beauty of these knives actually lives in that delicacy.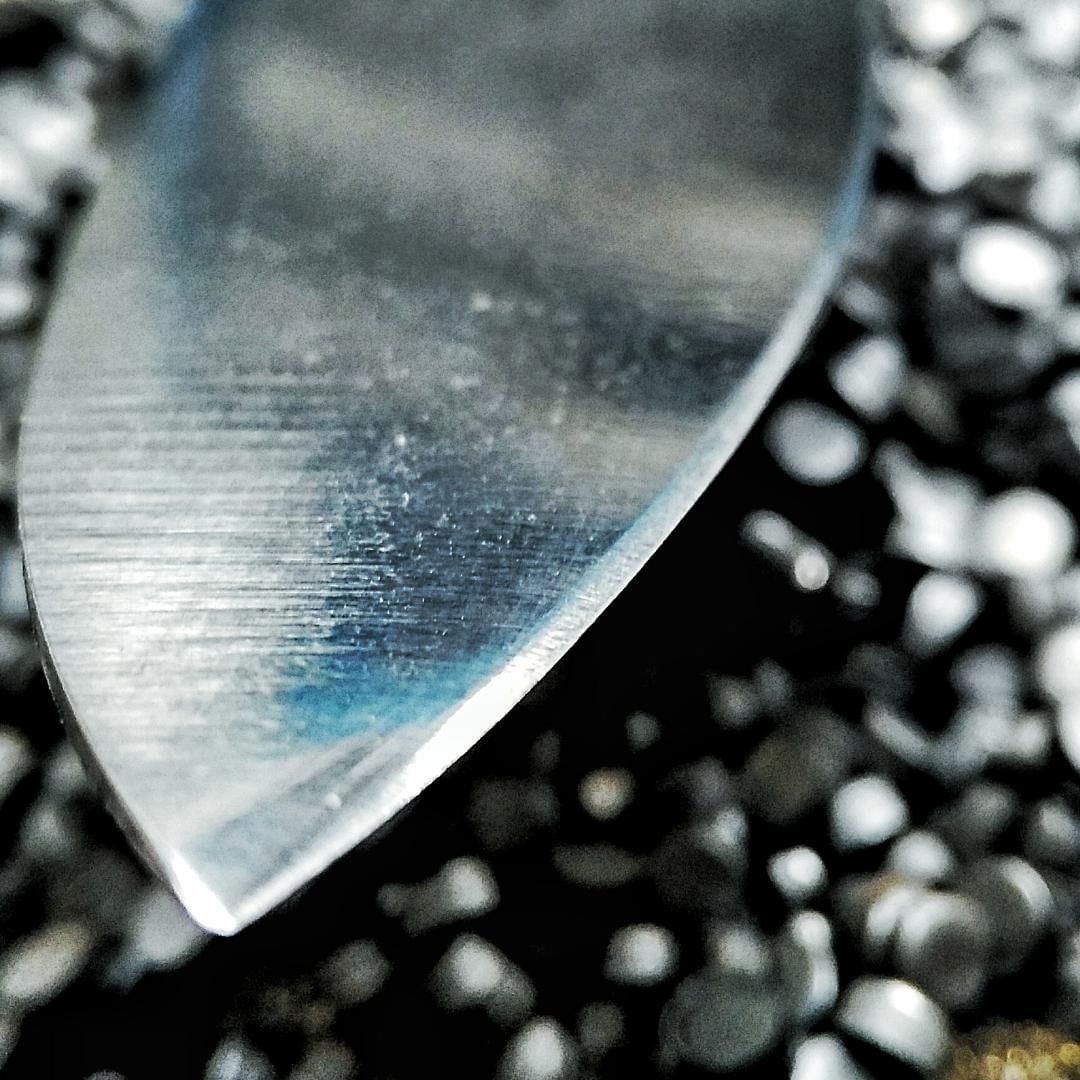 These blades demand respect and, if they're afforded the respect they deserve, they will remain more subtly beautiful, easier to hone, slower to dull, and deadly sharp for generations. As they age, carbon steel knives also develop a beautiful patina. To wit, this Pallares blade is 50+ years old (and still insanely sharp!):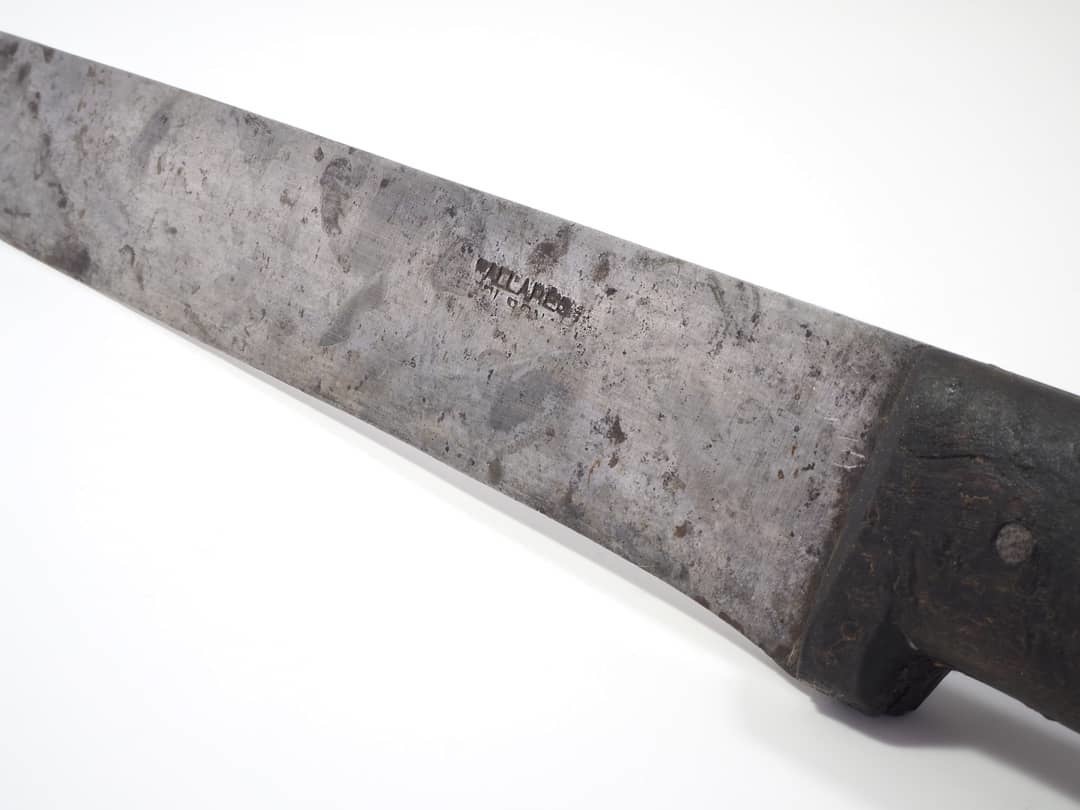 To the point: caring for carbon steel requires a certain level of commitment. Every time you use the knife, you must clean the knife, dry the knife, sharpen the knife, and rub the blade with blade-safe mineral oil. In other words: carbon steel won't let you get lazy, because it insists on being treated right. In return, it gives you one of the sharpest, hardest edges you could ever hone, um, we mean hope for. And for goodness sake, be careful! These knives are SHARP.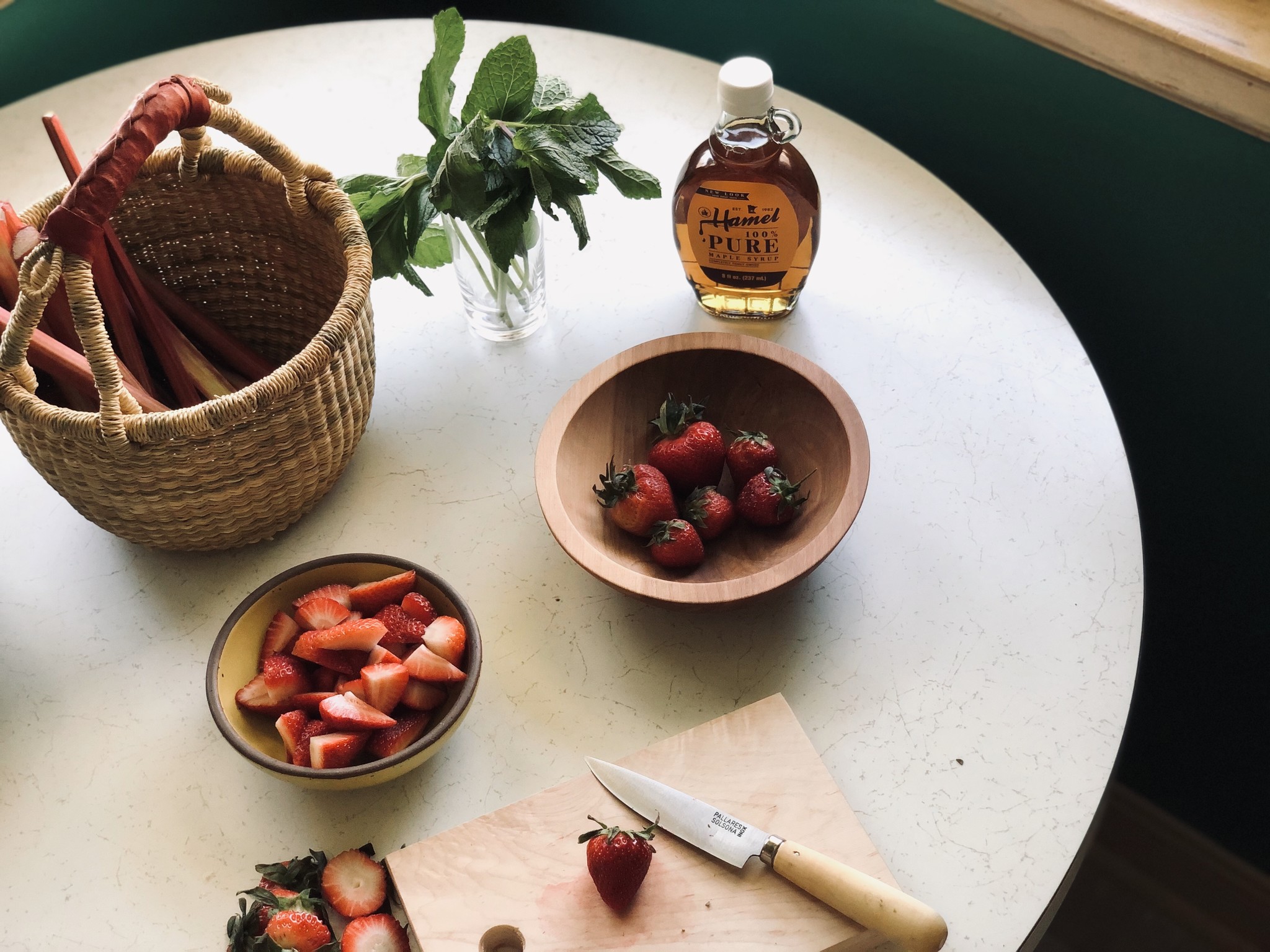 For those of us who can't be asked to wipe our blades with a chamois and meditatively engage our whetstone every time we cruise through a pint of strawberries (fair, fair), Pallares' stainless steel blades are an easy, beautiful counterpoint to the higher maintenance carbon steel blades. Let's just say: both sets of knives are sharp enough to split hairs, but we don't need to use either of them to play favorites.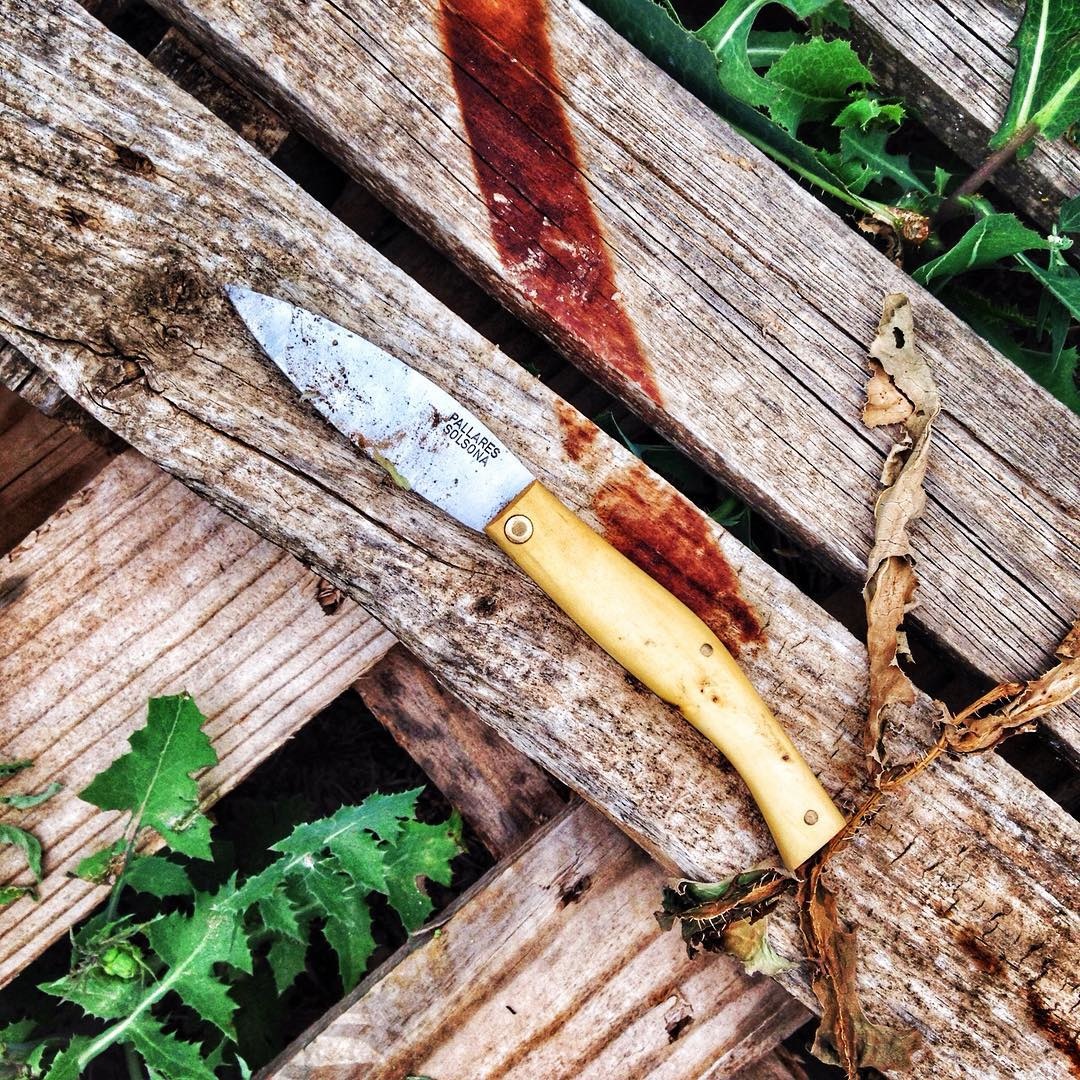 Like all good blade makers, Pallares doesn't just make chef's knives (we can't all be Crocodile Dundee all the time... that's not a knife THAT'S A KNIFE). Their pocket knives, sewing scissors and Catalan-style hand axes are each the supplest, sharpest bladed tools of their respective trades. Perfect for those of us who need to pack a punch at a picnic, take down a sapling, or whip-stitch a split seam in short order.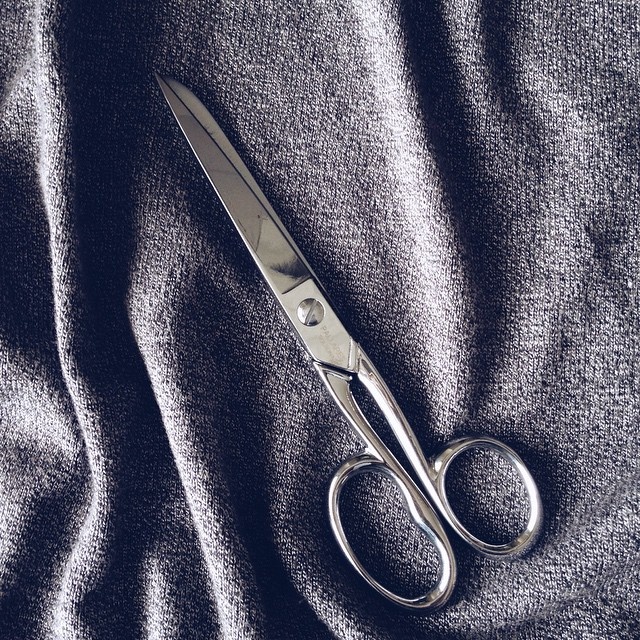 These knives and blades are a beautiful pleasure to use, making easy, effortlessly lovely, quick work of their task at hand. Which, of course, leaves plenty of time to search for the Six Fingered Man.