It ha always seemed like star-crossed kismet that The Foundry shop and The Foundry shopdog came into being within 24 hours of each other.
The day before Anna opened the doors of the very first Foundry location in the North Loop, our Darling Ruby was born. You can read the whole story here—and, let us also say: how wildly marvelous/typical of Anna's expansive visionary world-building and yes-saying tendencies that upon opening a whole store/embarking on one of the biggest leaps of faith and logistics ever, she was like "you know what this moment needs? A New Puppy!"...wow.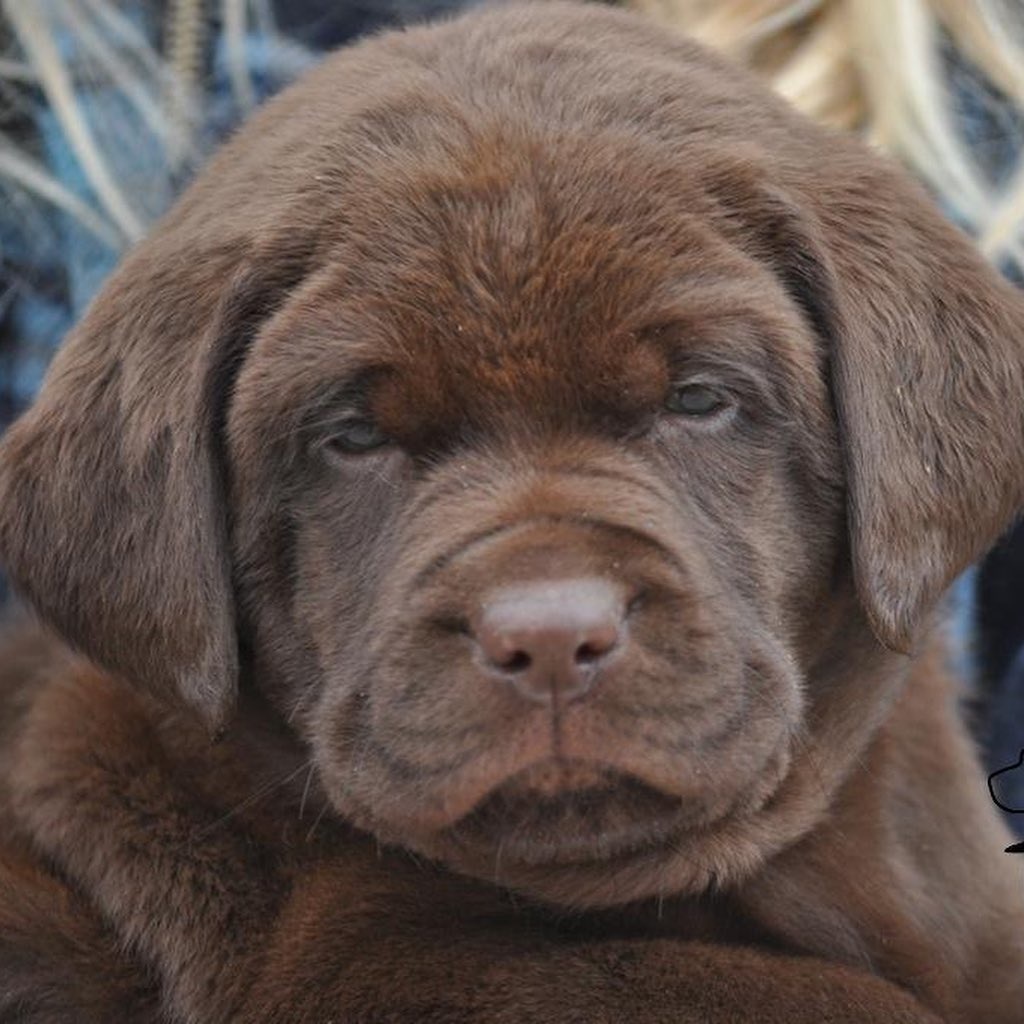 And, of course that puppy turned out to be Ruby, the most generous, gentle, and full-hearted companion and compatriot we could ever have hoped for. We have always marveled at the intertwining of joy and destiny of these duel birthdays, and this year—on our shared TENTH BIRTHDAY, in our BRAND NEW forever home—it felt momentous indeed. So momentous, you might have to lie down to process just how incredible the whole shebang feels: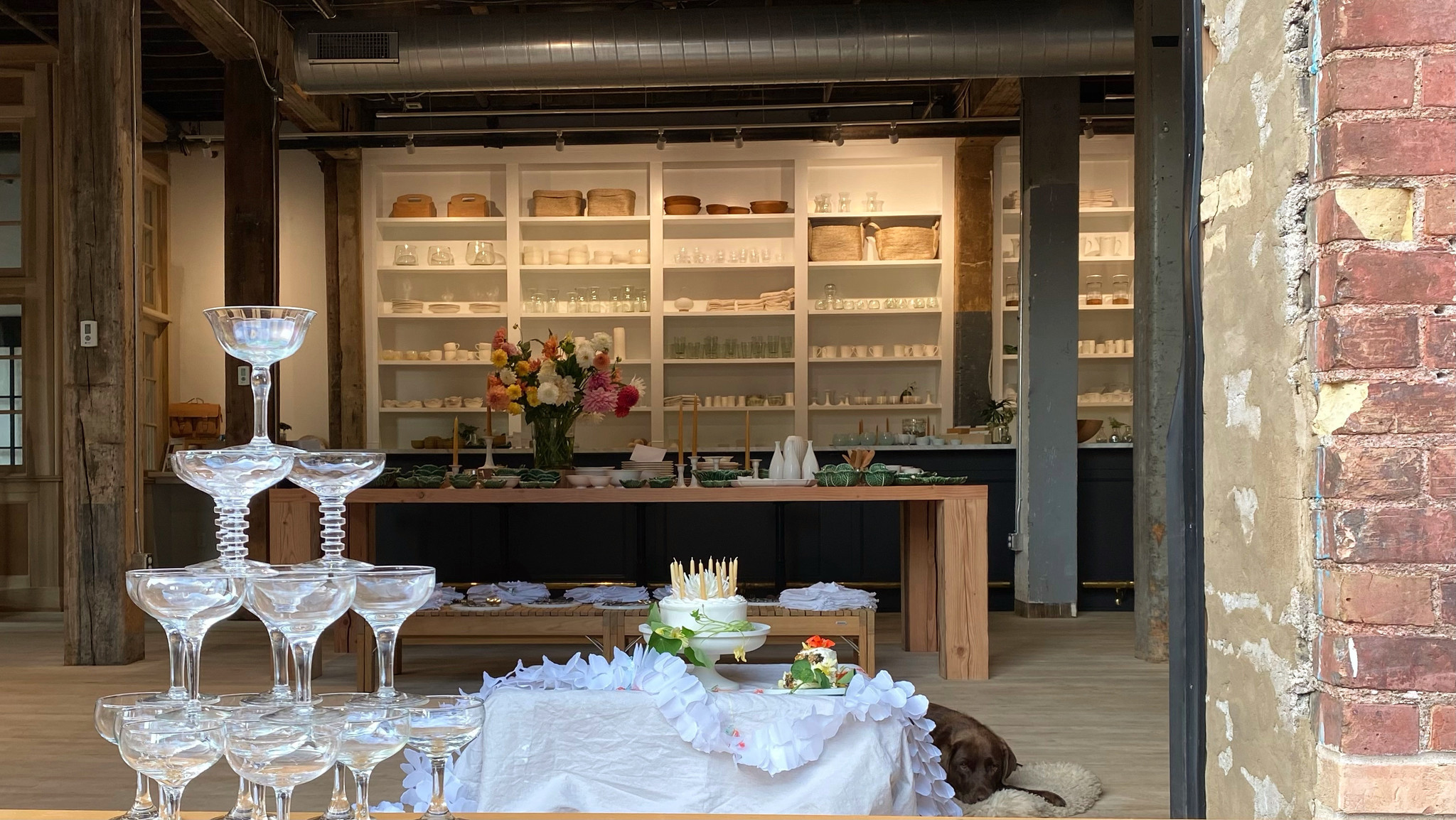 In case you missed the celebrations in person/you count yourselves among our beloved far-flung Foundry online family, we wanted to share a few shots of this year's festivities—complete with dog cake and champagne tower, of course.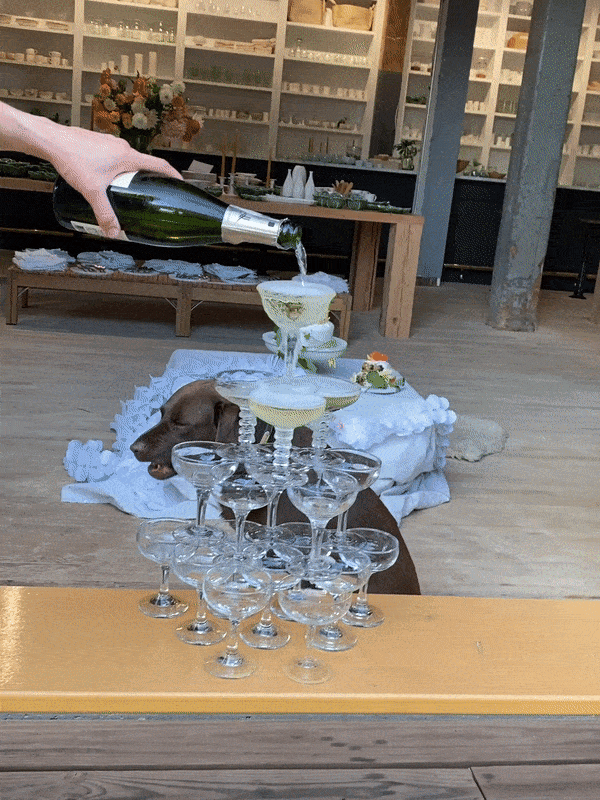 Structural/party engineer Ruby giving her nod of approval to the celebratory tower.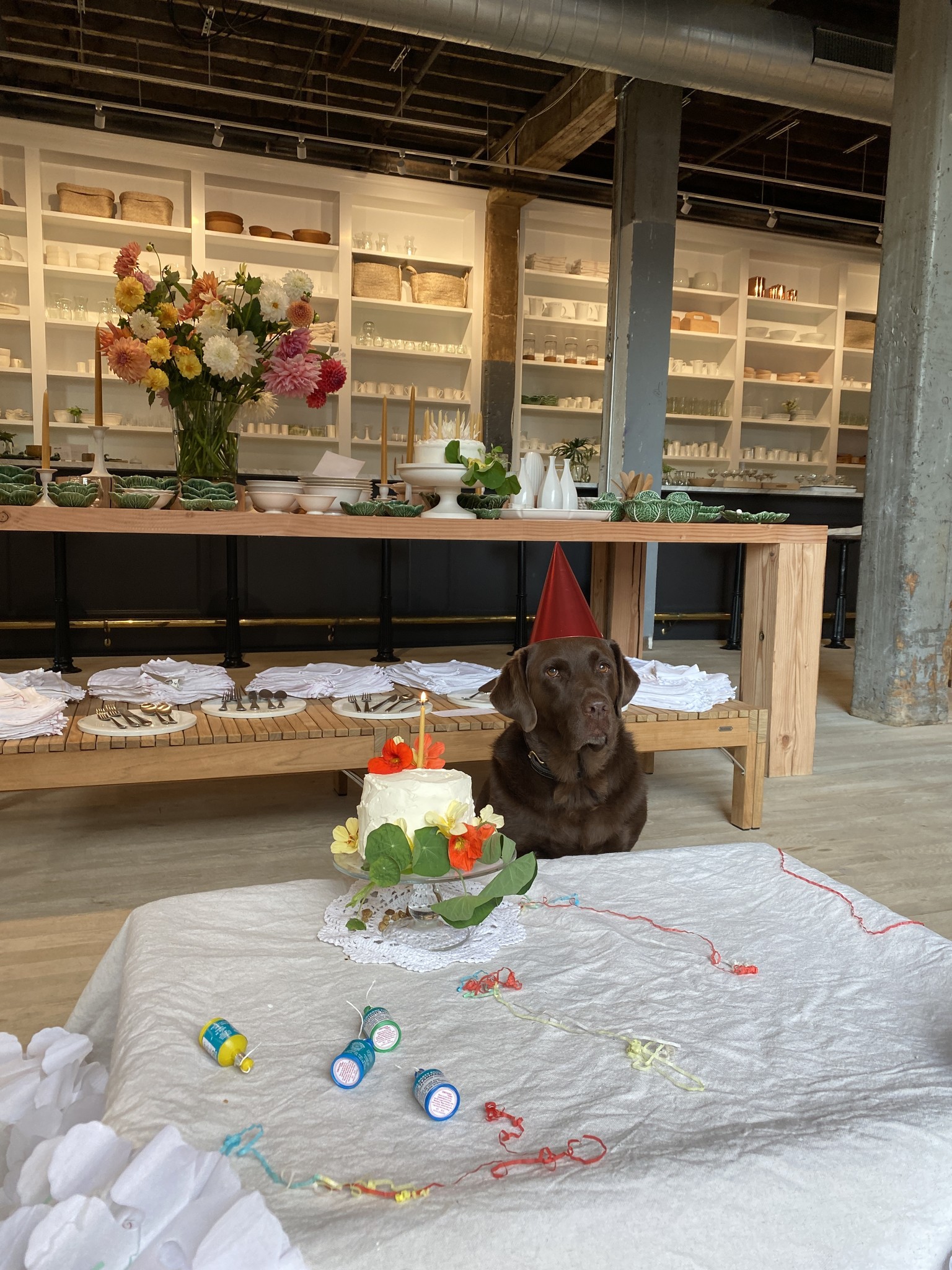 This year's Dog Cake featured a classic cream cheese icing, edible nasturtiums from Two Pony Gardens, with a light dusting of treats as garnish. Dog Cake Recipe here, from our dear friend/divine baker Annie Goldberg.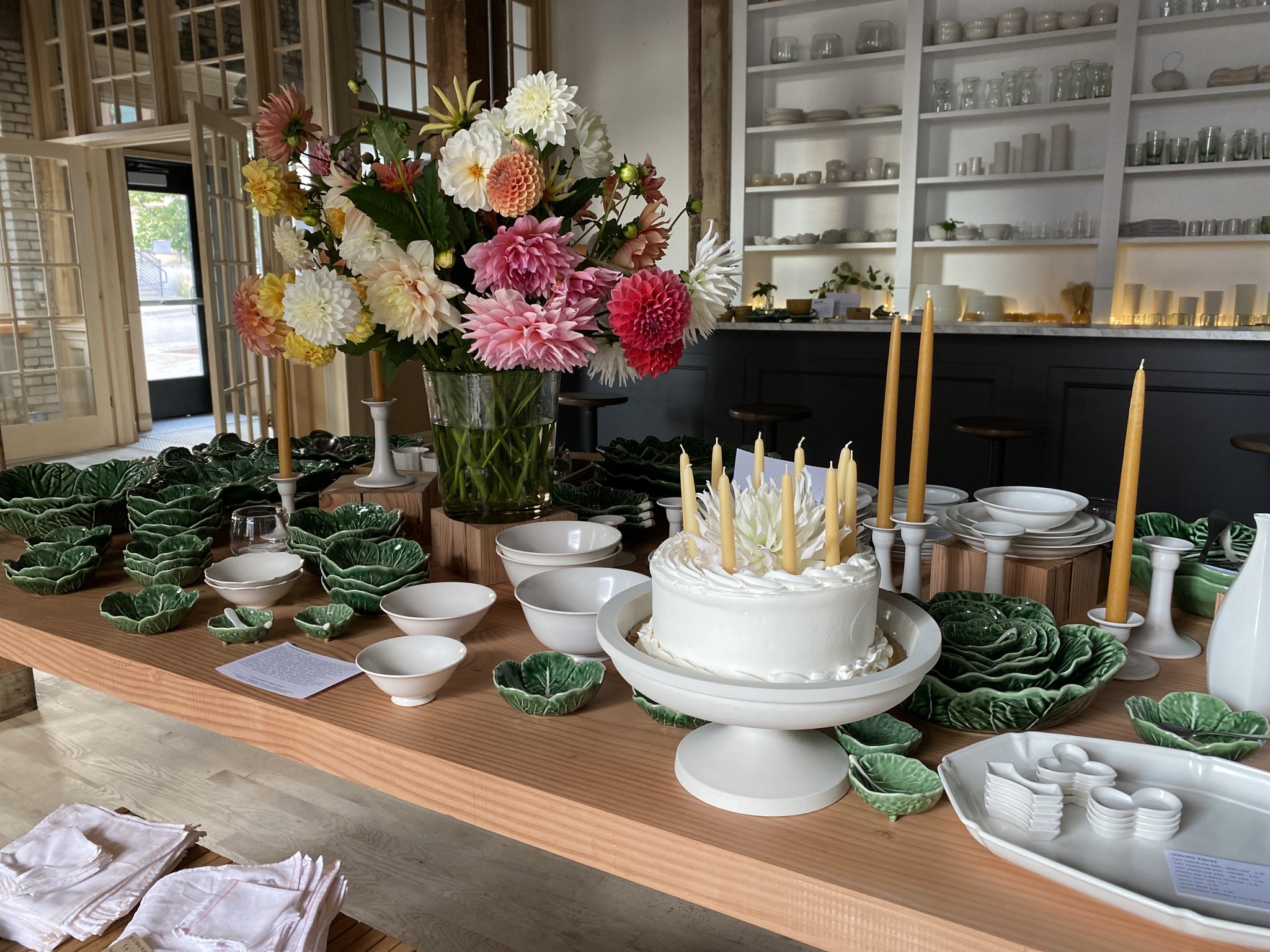 Although Ruby's signature "Dog Cake" is more than suitable/delicious for human consumption, it is also ENTIRELY FOR HER. So, we also made sure to have a Human Cake on hand festooned with a Two Pony dahlia and beeswax celebration candles.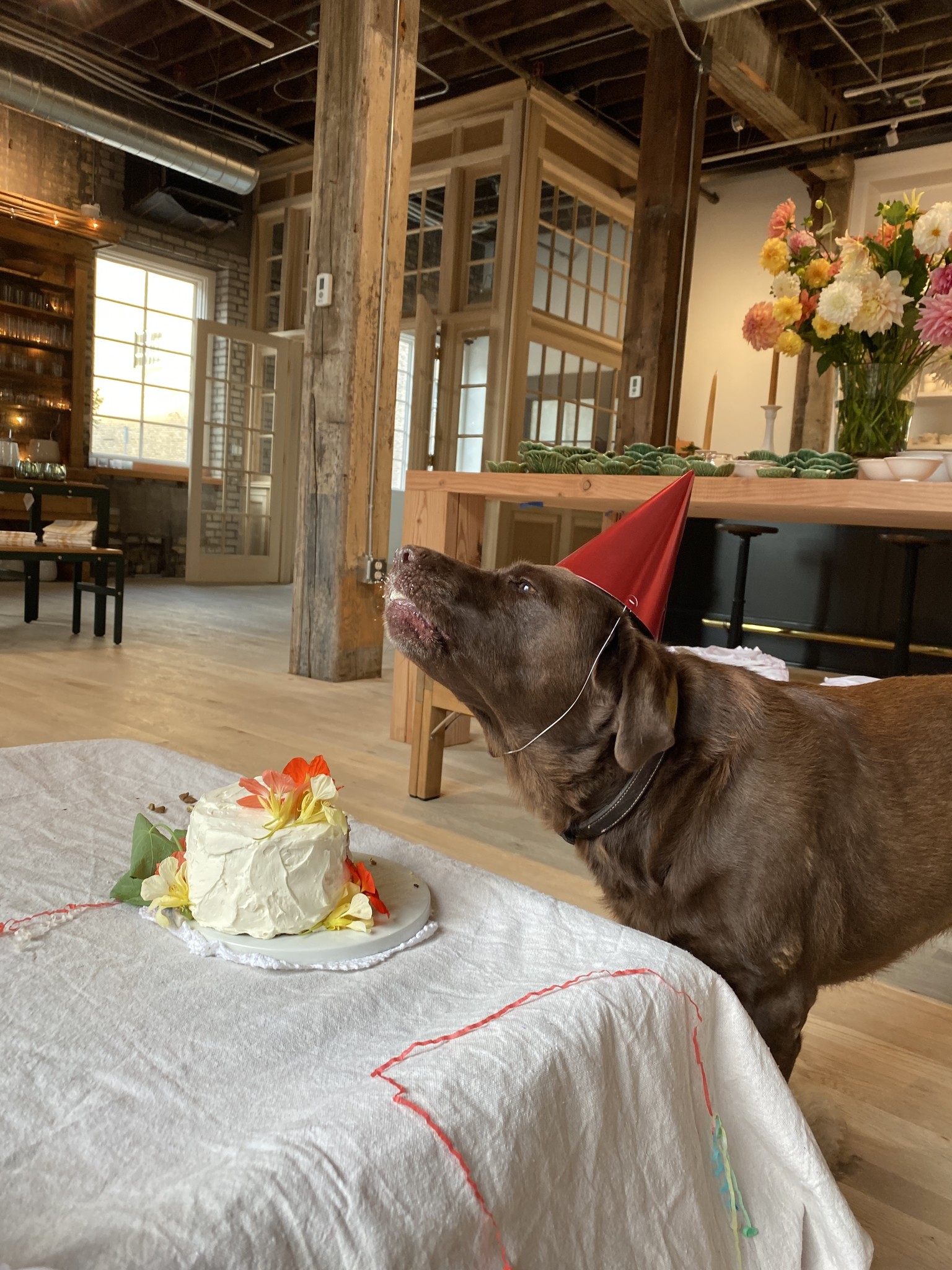 First bite success!

Happy 10th Birthday, Darling Ruby, here's to a million more!!