In our (seemingly endless) search for things that feel good, have a essentially zero potential for bummers, and answer more questions than they ask, we have been lovingly deploying the "BYOG BFD" a.k.a.: The Bring Your Own Glass to the Big Fancy Drink.
We wrote here about the restoratively celebratory act we've been enjoying recently—there is a surprising amount of freedom and joy in simply whipping up a big batch of deliciousness and sharing it with whoever happens to be close at hand and holding an empty glass.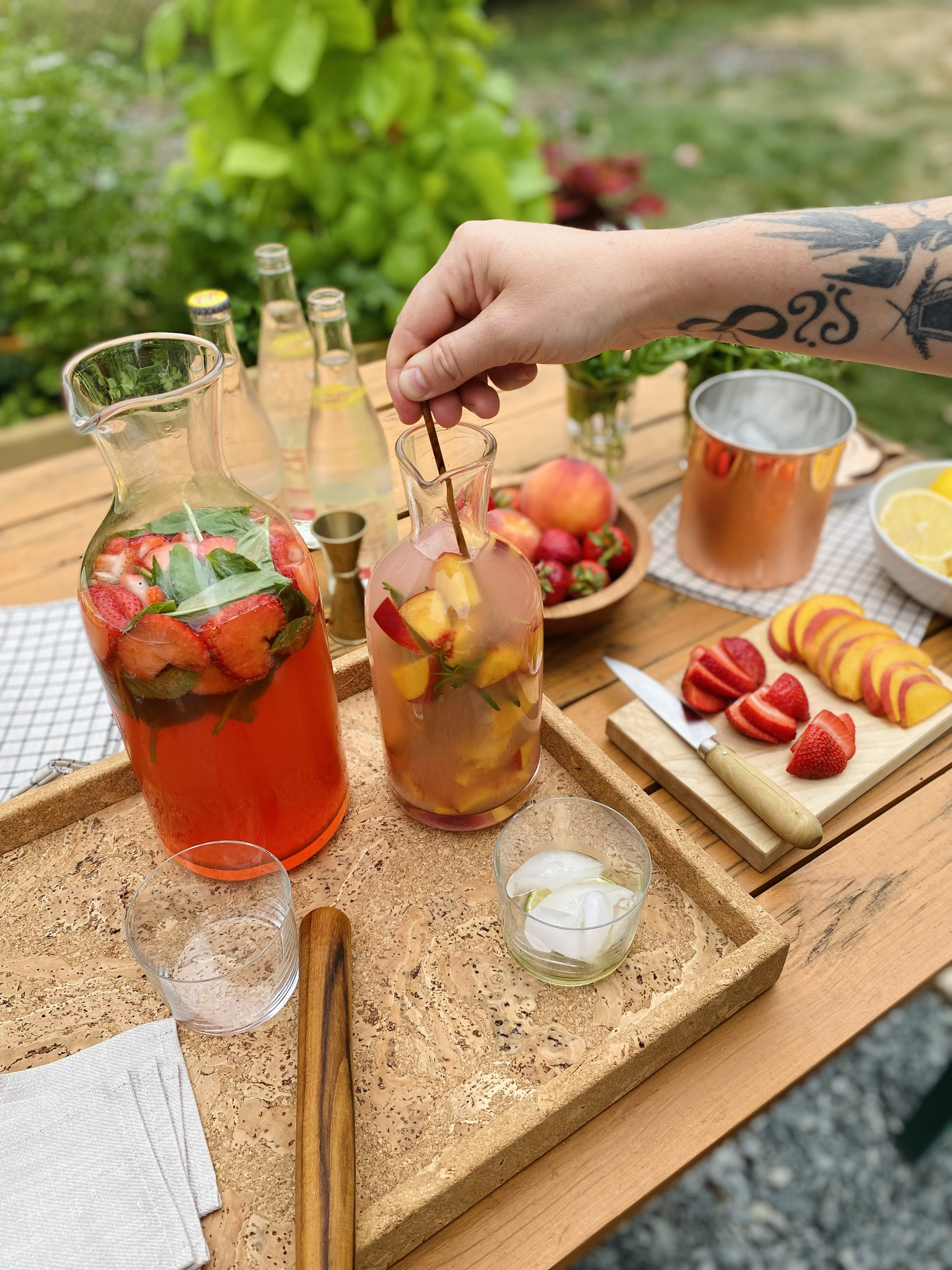 Gio Low Spanish Wine Glasses, Cork Ottoman Tray, 1 liter Glass Decanter, 2 Liter Glass Decanter, Pallares Kitchen Knife, Mara Metz Cutting Board, Copper Canister, Teak Muddler, Checked Linen Napkins, Linen Coasters, Turned Beech Bowl, Teak Extra Long Thin Stirrer

We've been loving hearing about your own adventures in BFD (including a few versions employing our watermelon shrub recipe, a Foundry BFD Double Whammy!). We included the recipe for our go-to strawberry-based sip here but with the beginning of peak peach season coinciding with the end of peak gin season (coming alongside with a few requests in our DM's), we're here to share another go-to Big Batch Sipper recipe: The Peach Gin + Tonic!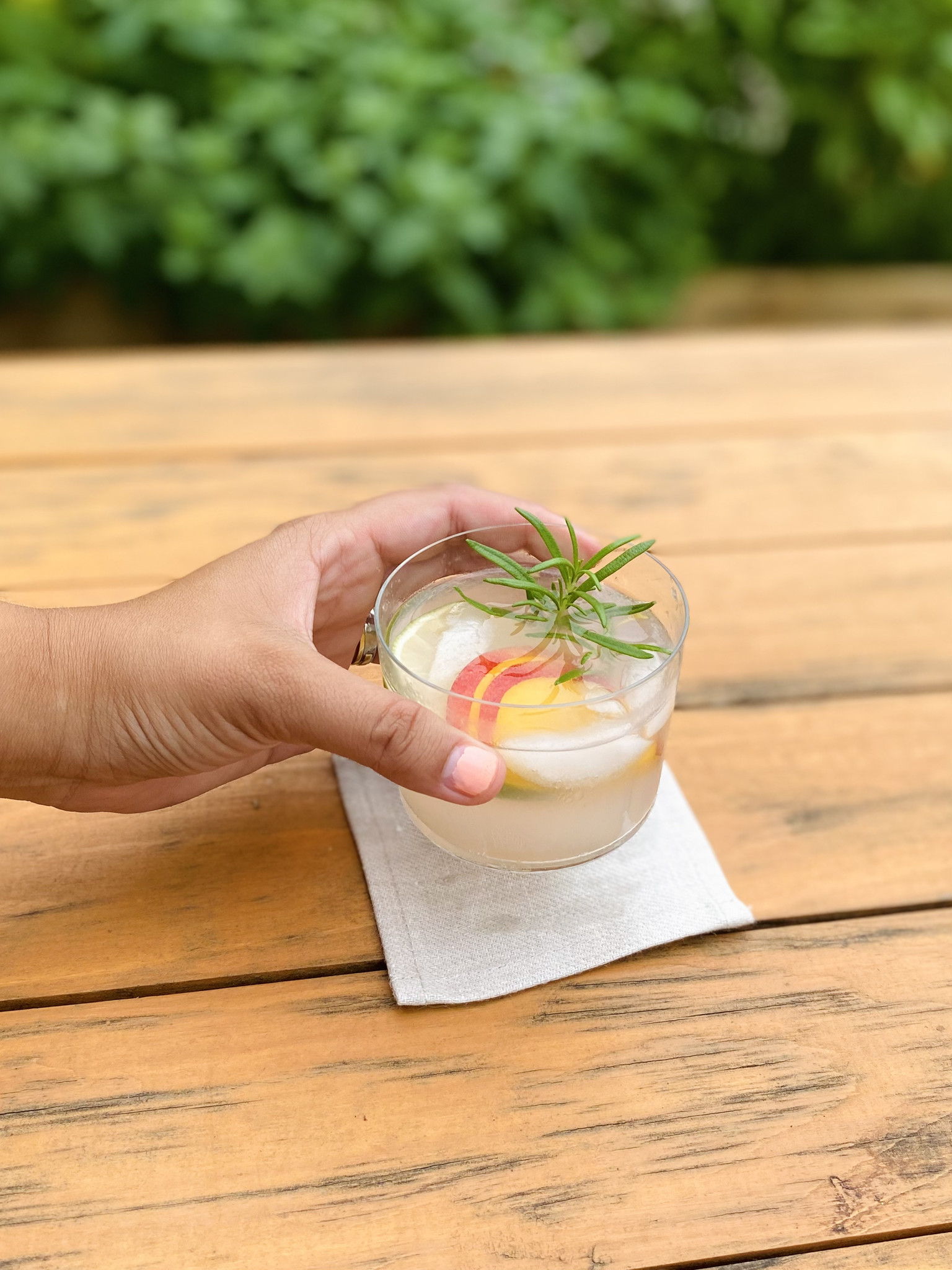 Gio Low Wine Glass, Linen Coaster

BFD: PEACH GIN + TONIC

3 cups gin
1 peach, chopped small to be able to easily pour out (bonus: not only is it way easier to leave the marvelous fuzzy skin on when prepping, it will turn the cocktail a beautiful pink color!)
1 1/2 cups lime juice
Tonic of choice
a handful of rosemary sprigs
-(Gently) muddle a lime slice and a peach slice or two in the bottom of
your glass
(basically, how many boozy fruit snacks do you want at the end? ;))
-Add ice
-Pour peachy gin mixture over ice, then add tonic water to top off. 
-Garnish with a lime wedge (allow everyone to squeeze their own if they want added juice!) another peach slice, and a sprig of rosemary for that botanical whiff. 
Makes around 16

cocktails

, again, depending how heavy you pour—AND keeps in a jar or bottle in the fridge if you need to pay the BFD forward.