At The Foundry Home Goods we believe in beauty in utility, the powerful magic of creating a sense of place, and keeping our special spaces clean + bright using well-made, thoughtfully designed goods and tools.

While advocating a non-disposable lifestyle and encouraging our community to celebrate living with fewer, better things is itself a step towards sustainability, we also try to make the important daily decisions— from the vendors we carry to how we run our business—with the utmost intention and attention to how those choices affect the world at large.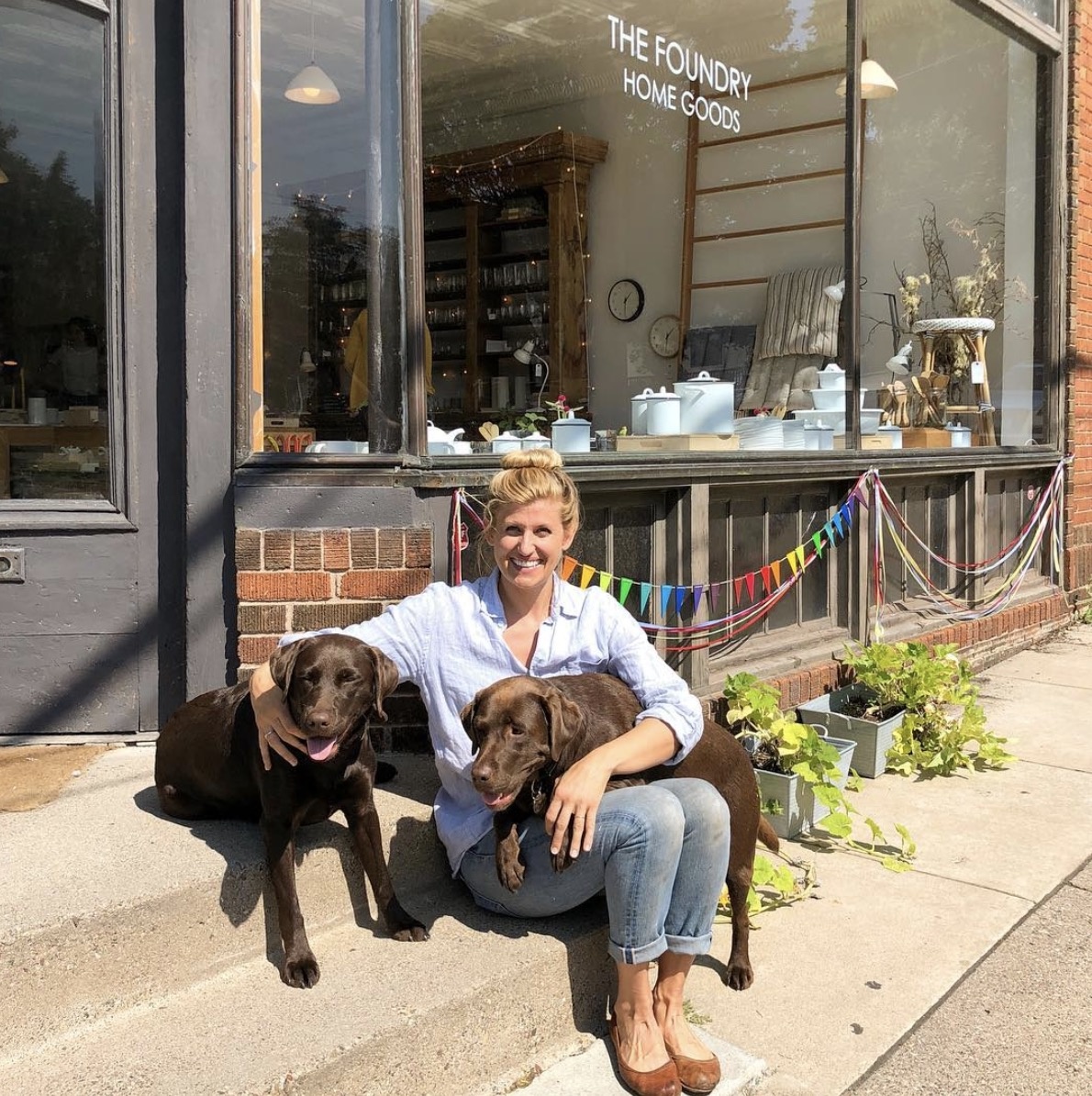 Many of our shop favorites come from artists, botanists, beekeepers, sewers, writers, woodworkers, and ceramicists based in the greater Minneapolis area. Not only are these offerings beautiful and lovingly made, but a local supply chain helps minimize our carbon footprint and connects smaller-scale artists and artisans with a wider network of exposure while still keeping it all close to home.

We also work closely with these smaller-scale makers to envision ways that we can better support them and nurture their good choices—often by ideating custom pieces, special order runs, and flexible deliverable timelines. While this isn't necessarily "sustainability" in the Earth Day sense, keeping the local machinery oiled is a dreamy side effect that helps reinvest in our home-economies and keep them running smoothly...it's also just cool to think about.

When we do source our goods from far afield—woolen blankets loomed on the windswept western tip of Prince Edward Island, West African Textiles hand-made and dyed deep indigo in the centuries old village tradition, Hand-forged Dutch garden tools, Scandinavian dishbrushes crafted by visually impaired artists in Sweden, or Heirloom-caliber toys hand-made in Germany, for example—we make those choices specifically with the ethics and production histories of those makers in mind.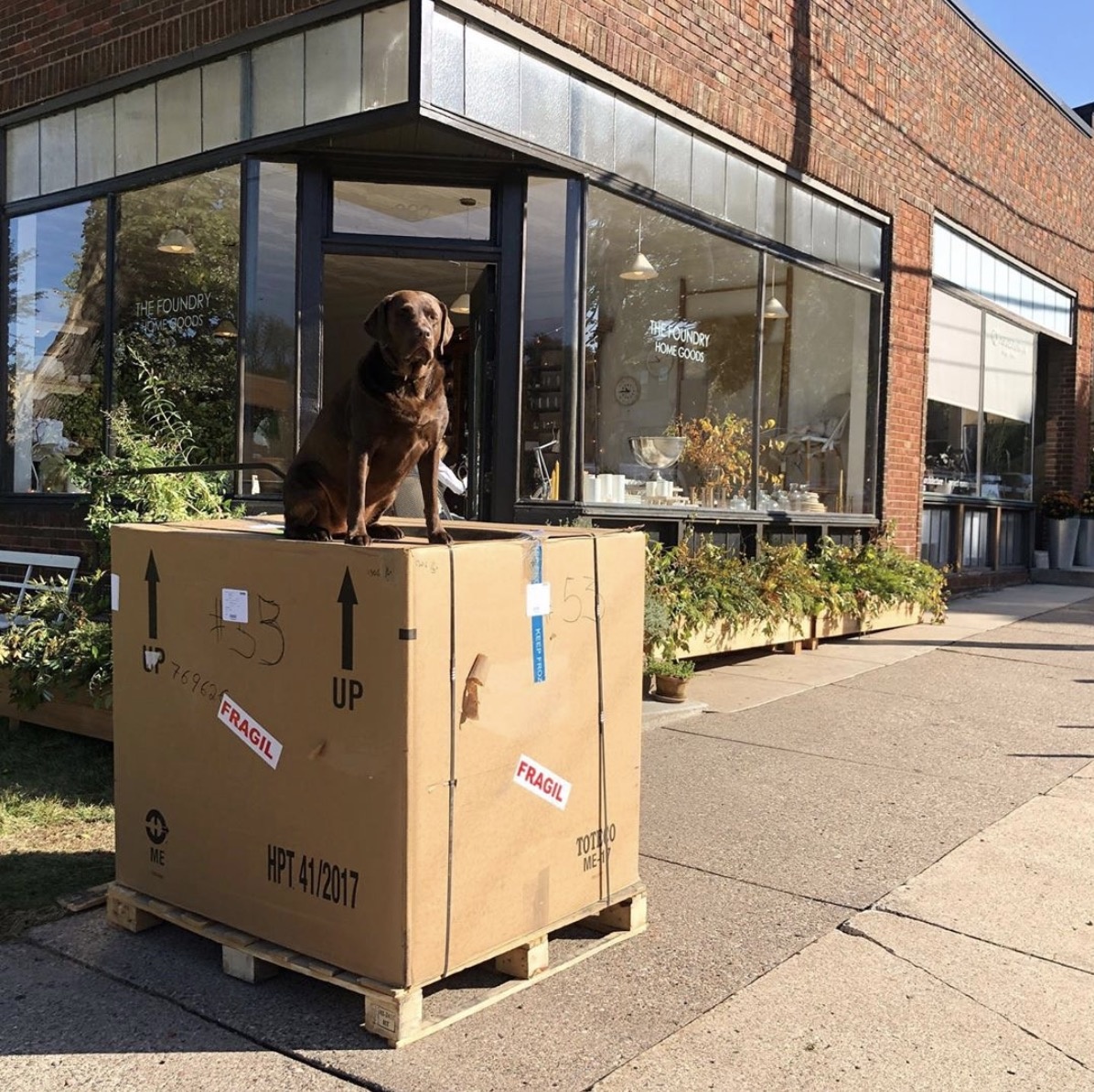 And for those far-flung deliveries, we also choose to bundle our orders to all come at once in the largest possible shipment. While this means that sometimes we're out of hand-woven grass baskets or cult-favorite wooden rainbows for a few months at a time while we're waiting on a big shipment to arrive safe and sound, it also means that we aren't requesting small boxes to be sent via transoceanic freight willy nilly at our beck and call, with no regard to the resources required to make that happen.

This is also why you'll see a "oh, no! are we out of stock!?" message on some of our best-loved products. Those ones are the things we really love—and they're coming back!—but it's a little real-world reminder that sometimes the best things are worth waiting for, especially if a little patience is the tradeoff for thoughtful practices on the back end.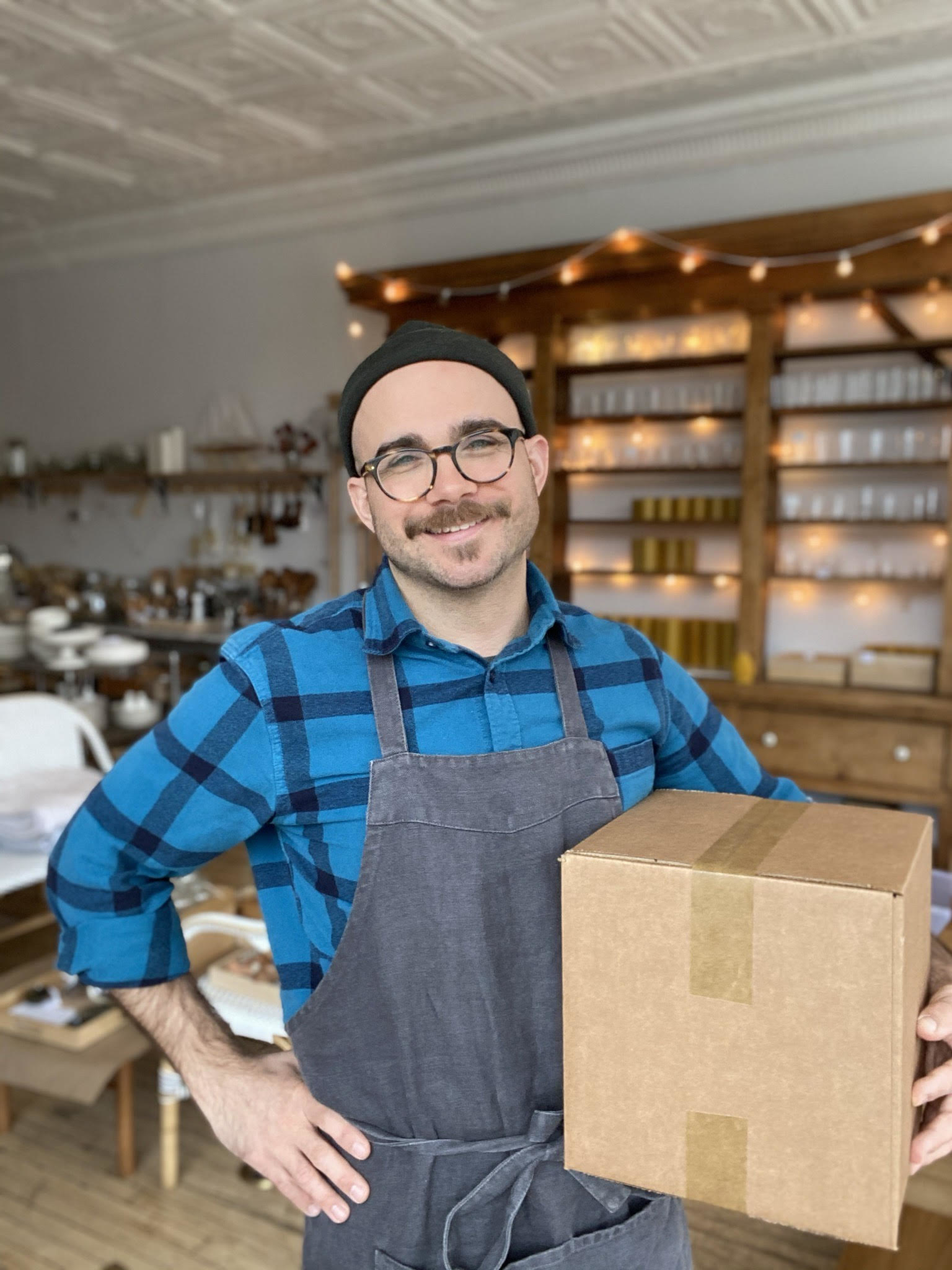 When it comes to shipping our own orders, we try and apply the same conscientious principles. Whenever possible we use boxes that have already been shipped to us. Will, our shipping guru, has even become an expert at Frankensteining old boxes together so no pieces are wasted and "new" cardboard is kept to a bare minimum.

And, the enclosed packaging materials are always recycled. This means you might find your order snuggled up with paper covered in kanji characters from Japan, foam sheets repurposed from old shipments of Mexican glassware, or even a bit of bubble wrap that our neighbors found in their attic and dropped off for us to use for this purpose instead of sending it to the landfill. We've literally been using the same roll of deadstock twine that Anna found in the back corner of the original Foundry building in 2012! The whole shebang might not look as "slick" as a brand new, pre-printed box in Millennial pink, but it feels a whole lot better to us. We hope you'll please pardon the mishmash.

And that brings us to you. While we're doing everything we can think of as a small business to keep our doors open in a way that feels happy, healthy, and viable for our local communities and our beloved Earth, we couldn't do any of it it without you.

Where you choose to shop, what you choose to buy, and how you choose to live your one wild and precious life matter. You make it possible to keep building the world we all envision: green, safe, small, and beautiful. Thank you, eternally, for your support.