We all know what makes for bad silverware (see: heavy handled knives clattering to the floor off a slippery plate, forks that won't even pretend to spear a lowly salad leaf, spoons that run off for clandestine moonlit rendezvous with the dish etc.) but what makes *good* silverware?
*Good* silverware feels excellent in the hand, a natural, graceful extension of the body. Good silverware holds its own on the table AND on the plate en route back to the kitchen for cleaning. Good silverware feels good in the mouth (anyone obsessed with mouthfeel/interested in the metallurgic science behind the preferred delivery method of pie into one's pie hole should enjoy this read and this one). No offense to the "good" silver, but truly good silverware needn't require advance polishing to set the table or precious soaking, buffing, and laying down for a nap in cozy bespoke flannels afterwards (though doesn't that sound lovely?). Good silverware can go in the dishwasher (we said it!) if and whenever necessary. Good silverware can be passed down for generations, looking as timelessly elegant on tables 10, 20, 100 years in the future as it does for a dinner that felt rushed until you actually sat down for it on a Tuesday evening. Good silverware gets good food from the plate to your mouth...well, goodly. In short, Mepra makes good silverware.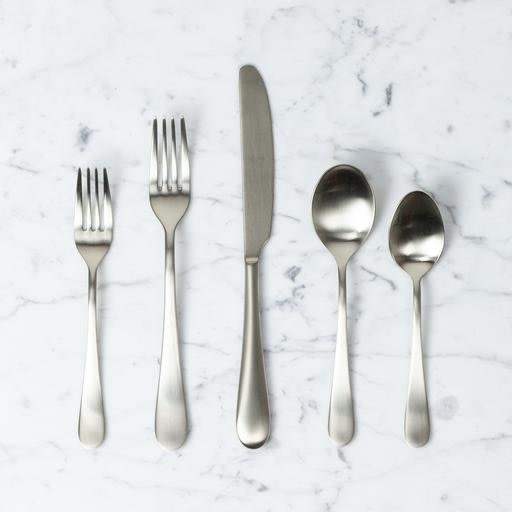 Made in Lumezzane, Italy, the original Mepra factory was founded by the three Prandelli brothers—Bortolo, Francesco and Giovanbattista—on the banks of the Mella River in 1901 (Mepra is actually short for "Metallurgica Prandelli"). Like so many excellent Italian things, these utensils have a perfectly effortless blend of old-world charm and modern sophistication that comes from rich understanding of both excellent design and unparalleled food culture—honed, of course, by generations of epic sprezzy family dinners.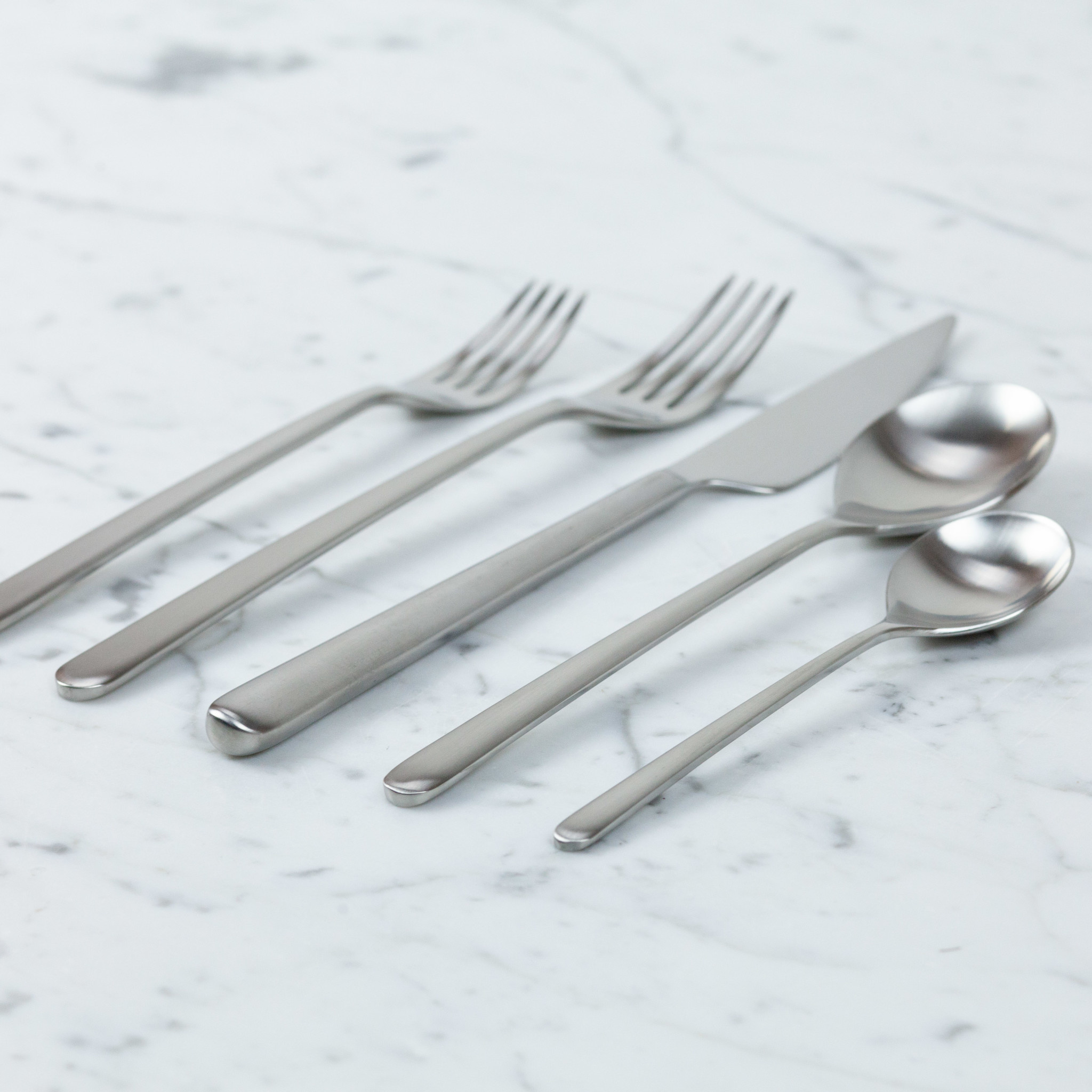 While Mepra flatware comes in an understated array of subtly designed, unfussy silhouettes to fit your style (Heather gravitates towards the elevated bohemian Vintage line while Lillian vibes on the more streamlined Linea line, for example), every piece feels like a classic. And, since they're hand crafted from 18/10 stainless steel, these friends can party all day for the 11 hour brunch and then party all night getting sudsy and hanging out afterwards in the dishwasher.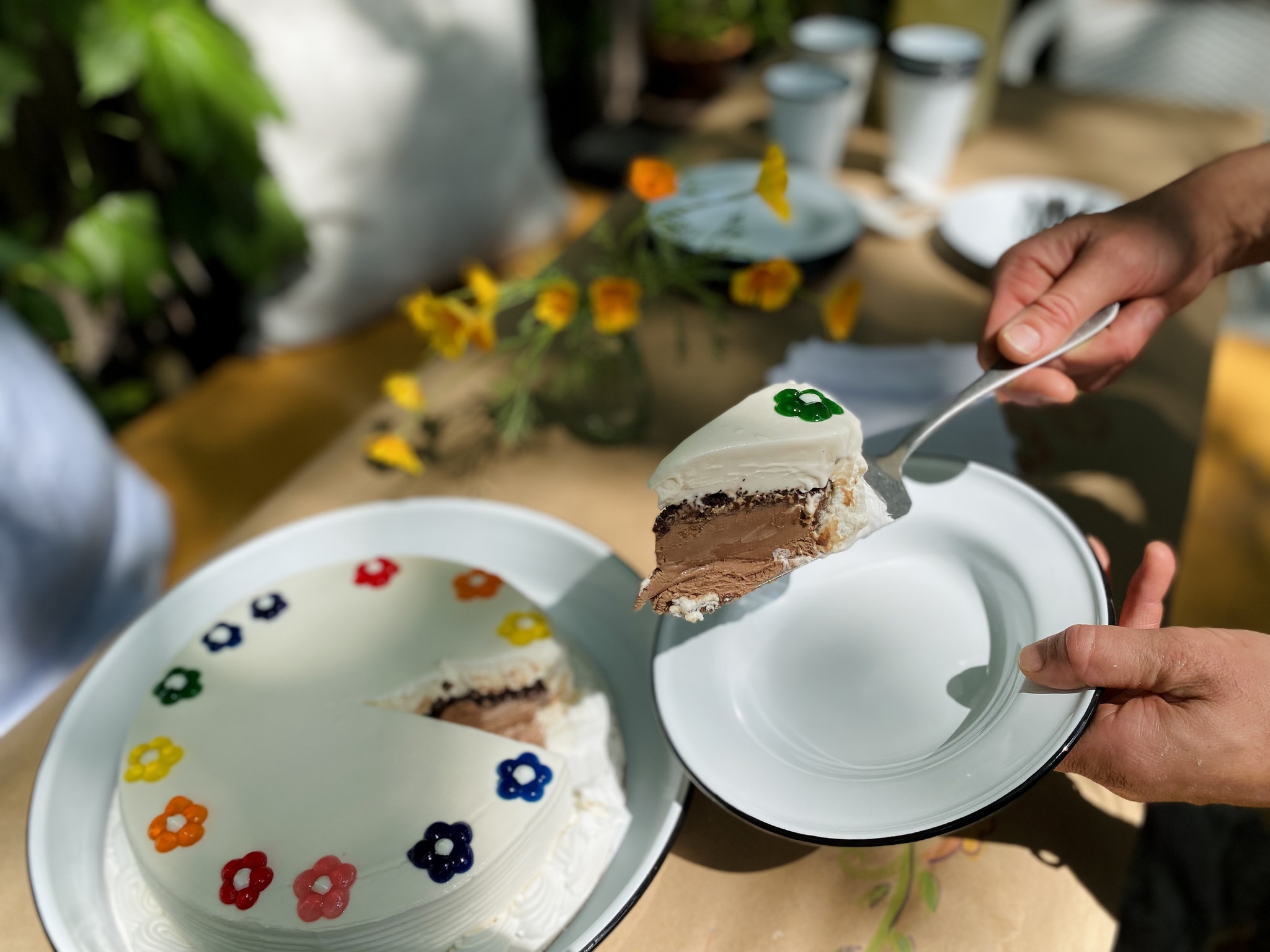 For her recent Birthday (with a capital B) our own Anna requested her favorite: a Dairy Queen Ice Cream Cake. Served up with a gorgeous Mepra cake trowel, the humbly piped store-bought confection served as a happy timely reminder by way of the silverware: while we all likely envision large, elevated, celebratory meals around gorgeous, perfectly (photographable) scaped tables, a lovingly set place affords greater sustenance than just looking good. To wit, things need not be fancy to be wonderful, things need not be perfect to be perfectly lovely, and the things that you use every day should be things that you truly love—and that you don't mind getting licked clean by labradors in celebration mode. That's basically the whole deal, isn't it?


It will surprise no one that our core Mepra collection leans towards the more streamlined shapes and classic finishes—for the tabletop-adventurous there are definitely some other gorgeous statement-makers available for special order...just holler at info@foundryhg if, say, you're interested in the iconic technicolor "Rainbow" or opulent "Oro" or viewing samples at our MPLS shop!