Our love affair with the handwritten note is both long standing and well documented, eternal and boundless. In our humble opinion, there is no better way to connect (or re-connect) with yourself or your heart-people, to share and magnify gratitude, to show love, or to make space for contemplative moments in your own day than sitting down to write a note. The only thing that *might* be better is receiving a handwritten note your own self!
This particular season certainly feels ripe for it. Earlier this year, we turned to our desks and broke out our favorite pens to write in the name of joy and justice, to anchor ourselves in a wild summer where doing typical summer things felt...weird. We still feel weird (to say the least) but this time of year, with its cozy-desk-tableaux, stretches of fallow time, and ongoing fluid reimaginings of how we're going to go about celebrating the star-bright holiday markers of gratitude and abundance...this time of year is practically begging for fresh sheets of stationery and Jo-March-level insight into the human soul. Plus, we don't know about you, but the thank-you-notes-yet-to-be-penned-list over here is getting downright biblical.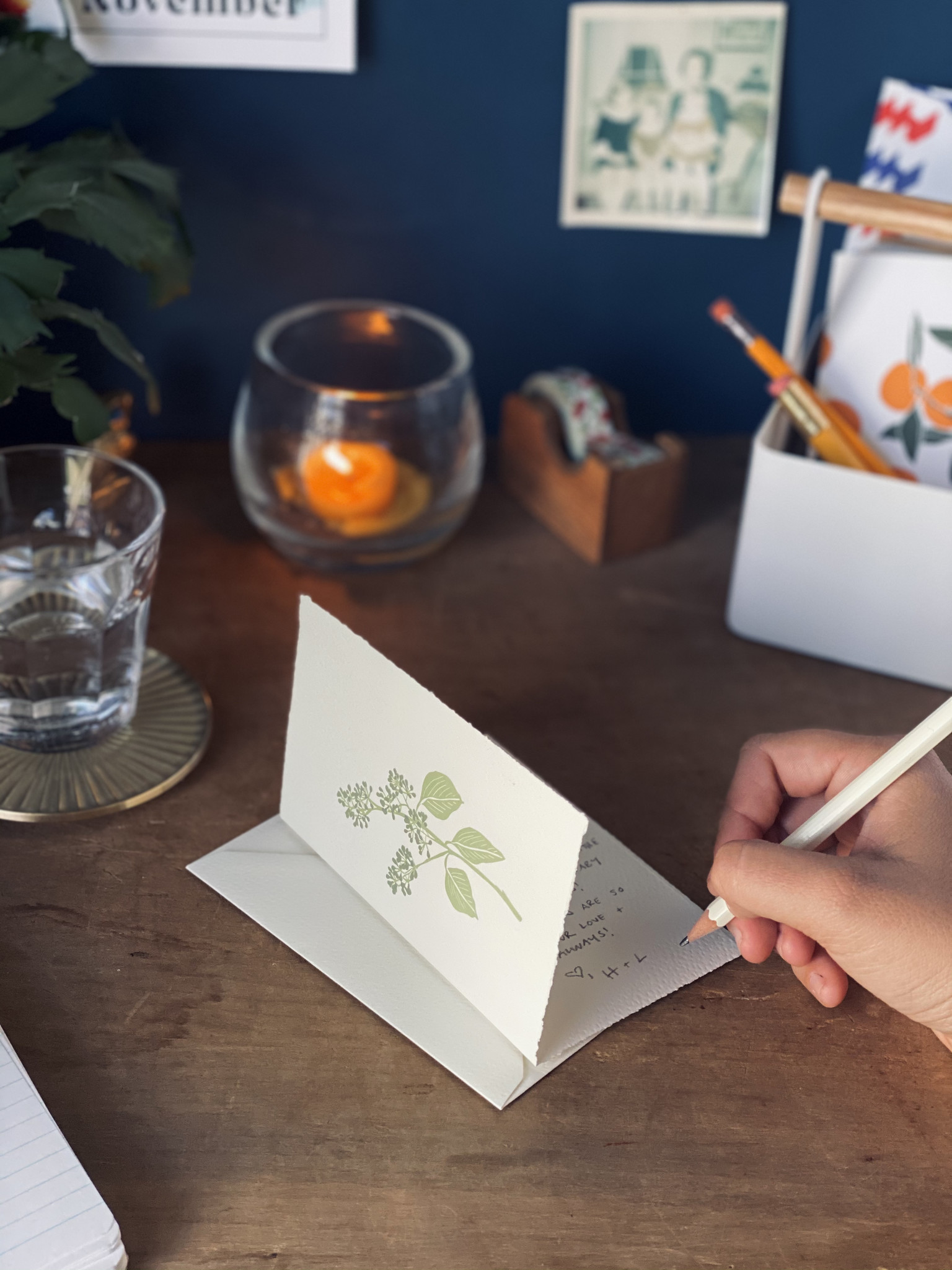 Pretty great that we just so happened to have set ourselves up for success with multiple exquisite deliveries of brand-spanking-new-letterpress papers (we love it when that happens!). Even though we knew the general delivery timelines when we placed our orders many moons ago, we can't help but feel like the arrival of all of these beautiful (and beautifully different!) letterpress pieces all at once is somehow a message from our past to our future selves: everything worth being said is better said on a nice card and there's no time like the present for saying it. Let's meet the makers:
Megan & Gaelle of Brown Parcel Press

Brown Parcel Press is a small letterpress and design shop powered by four hands. Megan Fowler and her Breton mother, Gaelle Boling, run their studio together on a rural farm in Hancock County, Georgia. They are infinitely inspired by the growth, change, and life they see around them. With an emphasis on quality, the tactile nature of paper, and the beautifully simple things in life (food, flowers, abundance, the power of touch etc.) they produce marvelous paper goods that are simultaneously playful, smart and striking.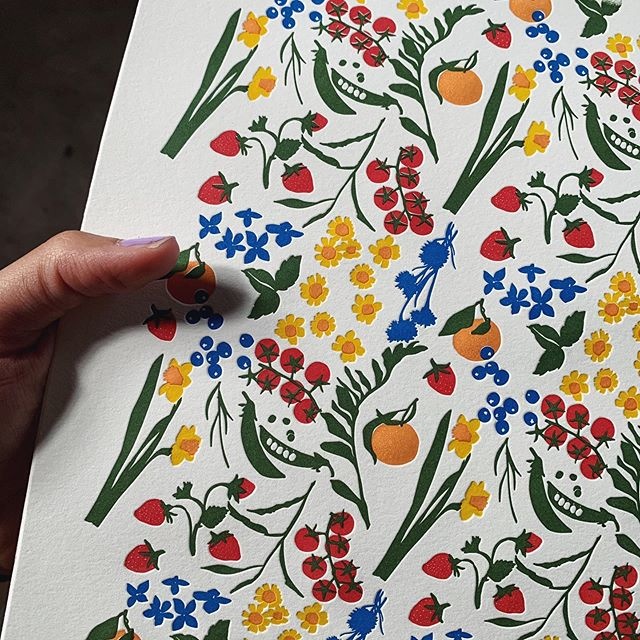 A close-up of the frame-worthy front page of Brown Parcel Press' "Plant More Seeds" 2021 Letterpress Calendar

While their nature studies are oh-so-lovely (and are timeless go-to's in a way that, like, a card with an elf riding a snowman is not) their beautiful, thoughtful limited edition PLANT MORE SEEDS letterpress calendar is simply a beautiful object. Each month of resilient loveliness is essentially its own work of art.
Kimberly feeds the beautiful beast at Loyal Supply Co. Letterpress.

Based in Massachusetts, Loyal Supply Co. is a small-but-mighty crew of artists...who also run a shop, who also run a full design studio, who ALSO happen to collect dusty old printing presses and refurbish them to stunning functional glory in their Somerville studio.



Their letterpress designs are subtle and stunning, natural and lovely. Of course we are particularly enamored of their Brown Dog Card (which Ruby has essentially claimed as her own "monogrammed stationery").


"Women's Work"/"You're Doing Great" in the Blackbird Letterpress magic-zone.

We love, love, love the cheeky, whimsical, beautifully-printed designs from Blackbird Letterpress! Hand-cut, pressed, inked, and printed in a woman-led studio in Baton Rouge, Louisiana, home to two sweet shopdogs after our own hearts.


Follow along with the adventures of Blackbird Letterpress' #AvaTheGirlScout and #HeartButtJunior over on Instagram.

These are the kind of cards we can't help but stockpile for *the exact right moment*. And, let's just say: it is pretty much ALWAYS the exact right moment to send an articulated skeleton and/or a raccoon holding a $20 bill!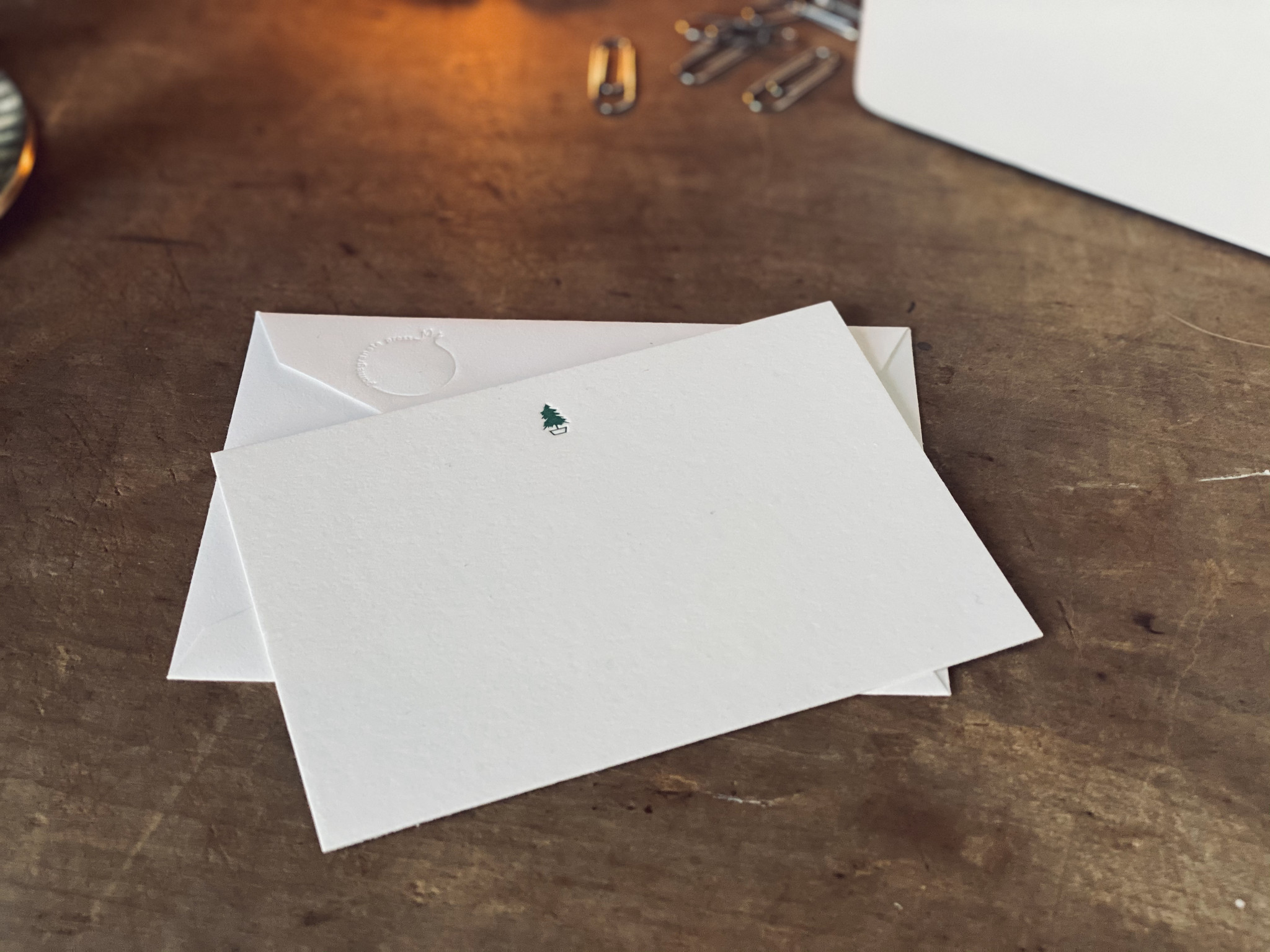 Hand-printed by our pal Jean right here in Minneapolis, the sweet blank cards from Pomegranate Press remind us of our grandmother's stationery in the best possible way. Each richly rendered blank card features a sweet little icon up top reminiscent of the notecards we fell in love with back when we were first learning the p's and q's of a well-written thank you note (thanks, mom).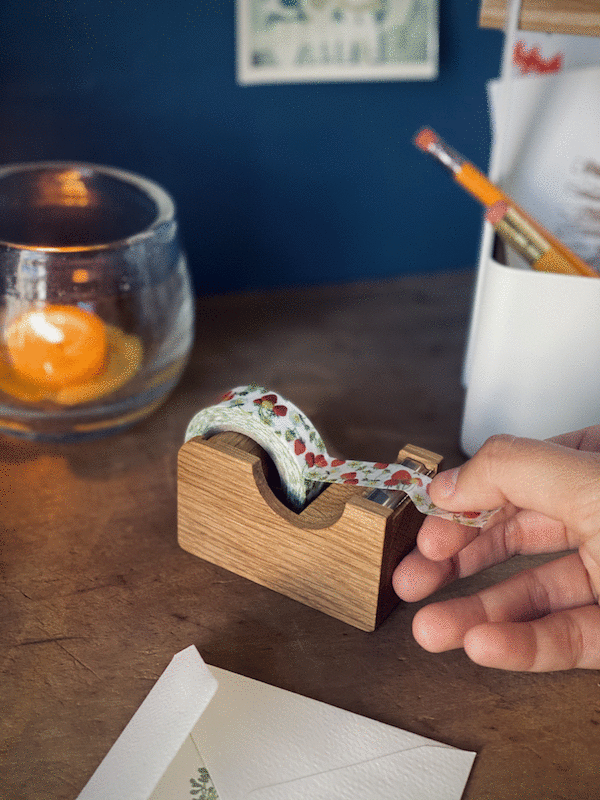 Did you give all of your "sealing wax" away to a magic dragon? We LOVE sealing letters with pretty Washi Tape. Beautiful wooden tape dispenser optional.
Just in time for heart-full messages of gratitude, condolence, celebration, or just "I'm thinking of you, no matter how far away we are": see all stationery here (and don't forget the pen!)