If the drip drip drip of melting snow is to be believed SPRING is finally HERE! Ahhhh. AHHHHH! Even for those of us accustomed to the serious winters common to our great wild Minnesotan north this one has felt like a real doozie. And since we keep getting tricked by warm weather bait-and-switch fake-outs (seriously. enough already.) we haven't had chance yet to really indulge in our yearly love affair with SPRING CLEANING. Well...we're saying IT'S TIME. Time to throw open the doors and windows (and maybe throw on a sweater too just in case the mercury drops. again.), put on some tunes (we're partial to James Brown when we're really getting after it), tackle those dusty, musty corners that have been hiding in candlelit shadows for the past few months, and pave the way for a season of long twilights and outdoor dinner parties. Just think. Soon there will be something besides cabbage at the farmer's market. We want to be ready!
Here are our top 5 cleaning powerhouses and tips for how to use them. It's the closest thing we've found to feeling like you have a whole host of woodland creatures helping you out (or, you know, just two saucy Labs).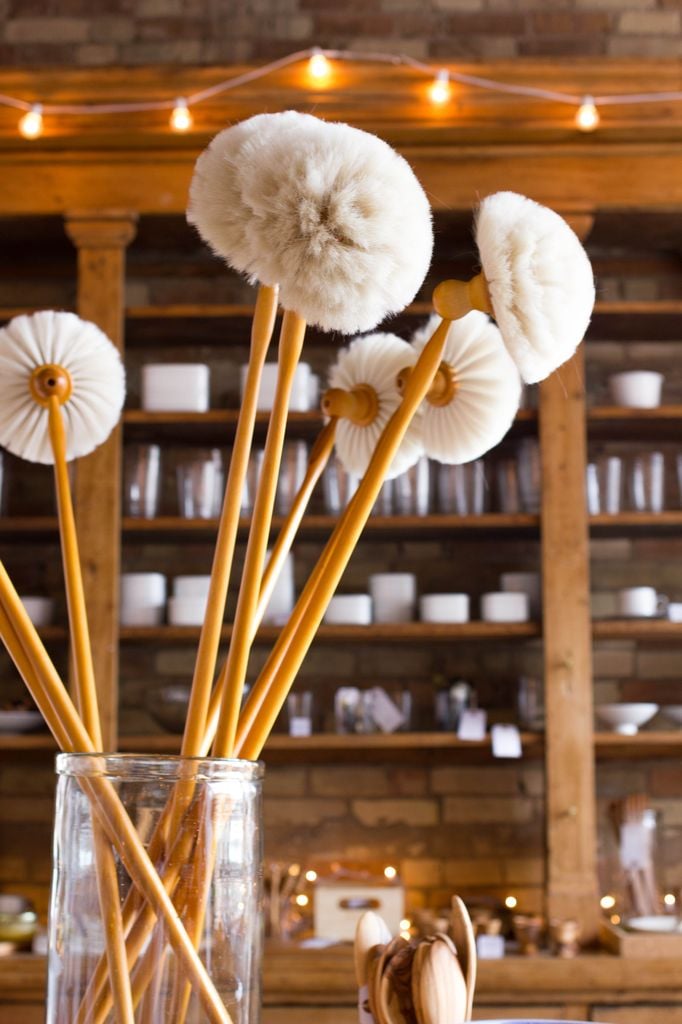 Long Handled Goat Hair Dust Brush (For getting those pesky hard-to-reach places—and feeling downright graceful doing it): Upper moldings, light fixtures, and open shelving are prime spots for lurking cobwebs and wintery dust and this long handled brush (31 1/2 inches!) is the tool for the job. The Brush has two openings for the stick to fit into (on the bottom and side) so it can be fastened straight, at an angle, or simply used as a hand brush.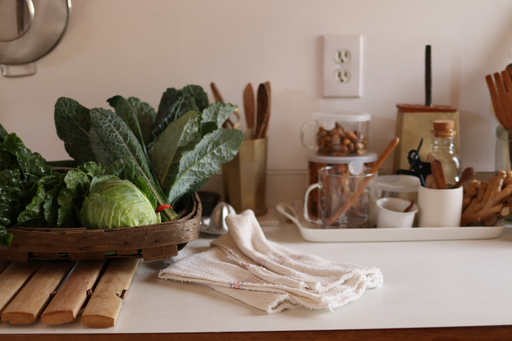 German Cleaning Cloths (for cleaning literally everything and laundering up good as new)- With their broad, twisted weft threads these 100% cotton cloths are super absorbent, quick drying, and seem to magically attract dust. They're our go-to for surfaces and spills and for our formerly-most-detested-task: cleaning ceiling fan blades. Set up a ladder or sturdy chair, wet this cloth, and grab a pillowcase. Slide the pillowcase over the blade, use the cloth to wipe the dust into it, and repeat all the way around. Blades are clean, dust is in the bag—not on the furniture below.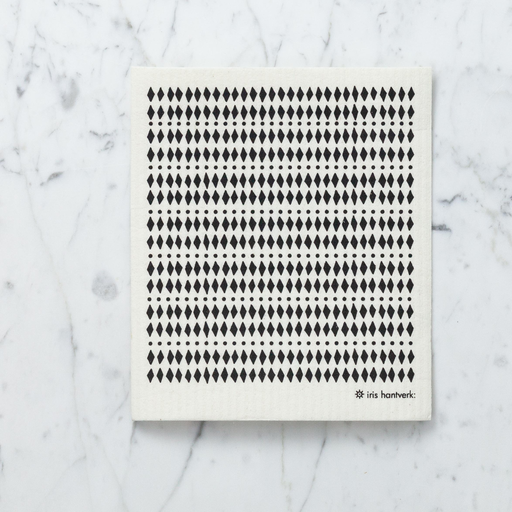 Swedish Sponge Cloths (for anything you'd use a paper towel for but, you know, cooler): These ingenious cloths have replaced paper towels in our kitchens. The PT was one of our last vestiges of disposability because sometimes you just need one, ya know? No more. These classic cloths get their magic from an ingenious all-natural blend of wood cellulose and cotton fibers (invented by a Swedish scientist in 1949). Softer, stronger, less germy, and more absorbent than paper towels (one cloth absorbs the equivalent 17 rolls of paper towels) or sponges, these also don't leave any fibers behind, making them ideal for windows and glassware. They can be washed, sanitized, and re-used, and when they've finally absorbed their last fallen seltzer, they can be composted.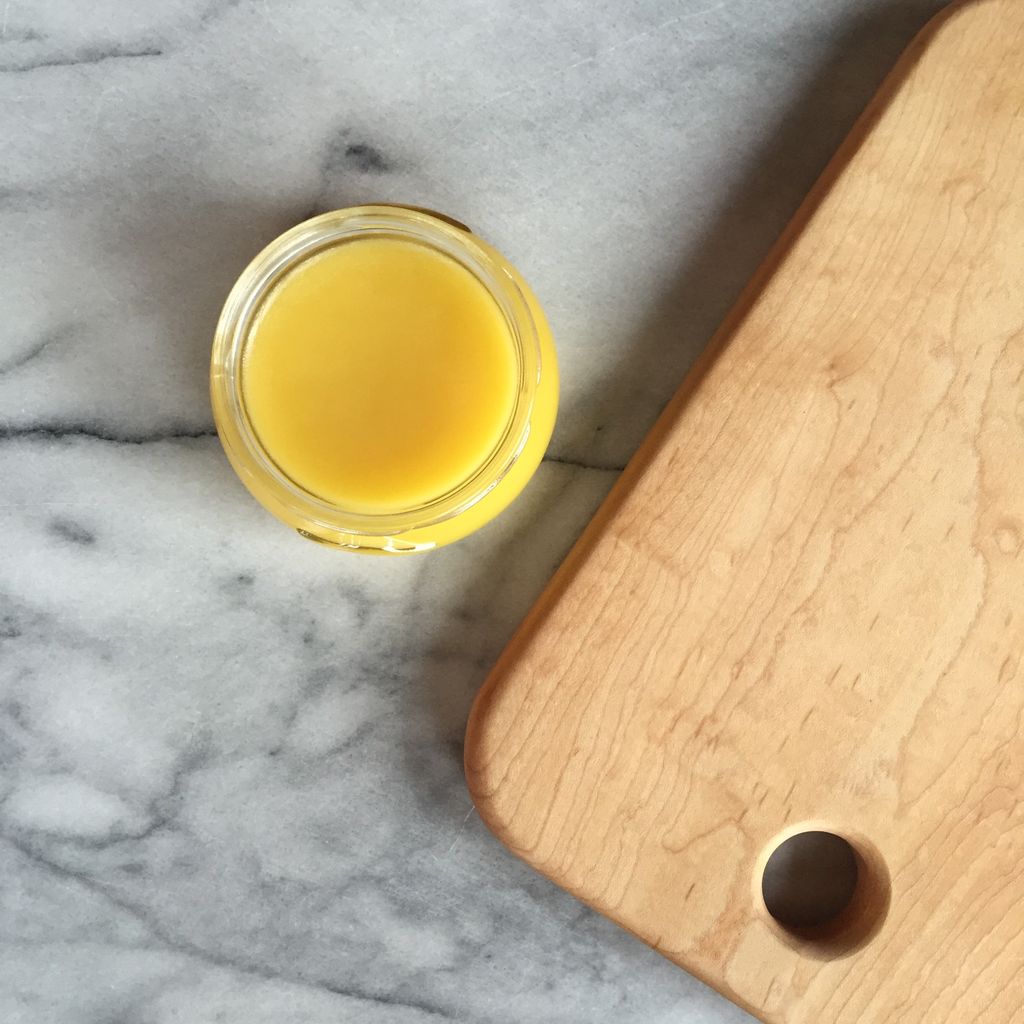 Beeswax Wood Conditioner (for when a winter's worth of chopping-intensive hearty soups—and requisite grilled cheeses—have wreaked complete and total havoc on all of your wooden spoons/stirrers/cutting surfaces/cheese boards): Made in small batches by hand by our beekeeper friend Kate using sustainably harvested beeswax from her family's fourth generation organic apiary, this all-natural, food safe, pet safe, and babe safe miracle salve is pure magic. A quick rubdown on spoons, cutting boards, much-loved-brush handles, and servingware makes even the tiredest woodenware practically as good as new (we've even used it season after season to revive the post-winter-sidewalk-salt-assaulted wooden bottoms of our Sven clogs—Minnesota wax for Minnesota kicks). A little of this polish goes a long way. We store one of these dreamy flannel cloths alongside the jar for effortless applications whenever the mood strikes us—an already-saturated soft cloth makes the jar last even longer.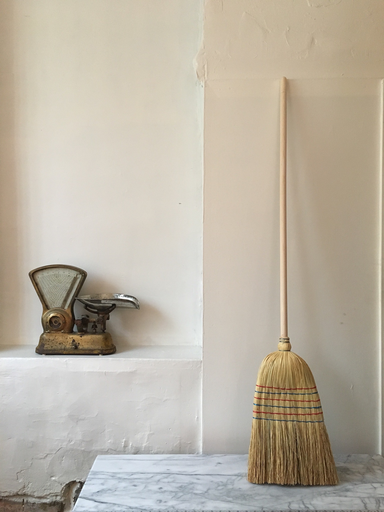 German Rice Straw Broom (for when you keep accumulating little piles of leaves, dust, and stuff all over the house): You need a good broom. Is yours yellow? Is it plastic? Is it sad? This isn't a "tip" per se, but we find that when something is pretty enough to leave out, it gets used all the more. Migrating bread flour, cut ends of flower stems that jumped ship, lost guitar picks, woodstove detritus, and plain old dust doesn't stand a chance with this gorgeous version of the classic. Makes a sweet ride for a friendly witch as well.