Not all heroes wear capes, but most of them carry a functionally stylish, infinitely serviceable bag. From James Herriot to Mary Poppins, there is a certain workaday grace in keeping exactly what you need close to hand. While our daily adventures might not (always) call for birthing a foal or pulling a floor lamp out of our purse, the same powerful magic applies.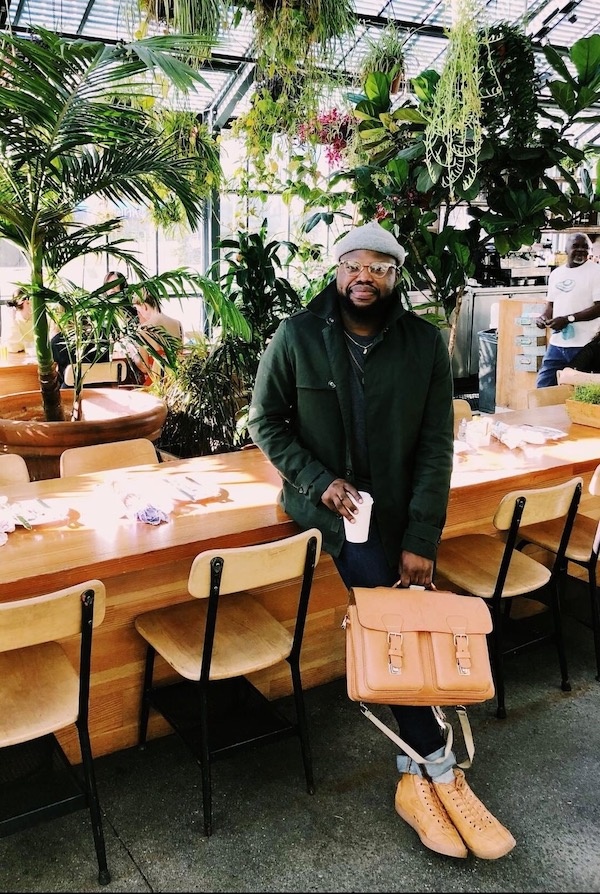 The (impossibly stylish) Wale with his convertible satchel. That's also him on the bridge, above. CAN YOU EVEN!? Swoon.
This is why we love these simple, sturdy, exquisitely crafted leather bags from Ruitertassen. Made in a traditional tannery established in 1873, the iconic leather bags have been hand-made in Belgium with the same loving attention to detail for almost 100 years. The signature "Belgian leather" is chrome-free, 100% vegetable-tanned, uncolored, and simply finished with a natural oil. The resulting full-grain leather construction is designed to withstand the rigors of whatever adventures—work-week, wanderlust, or otherwise—you can throw at them. The leather shows (glorious) signs of its use, developing a beautiful patina individual to each user. No two well-loved bags are alike and we love that about them. Kept oiled, these bags can last, literally, for generations.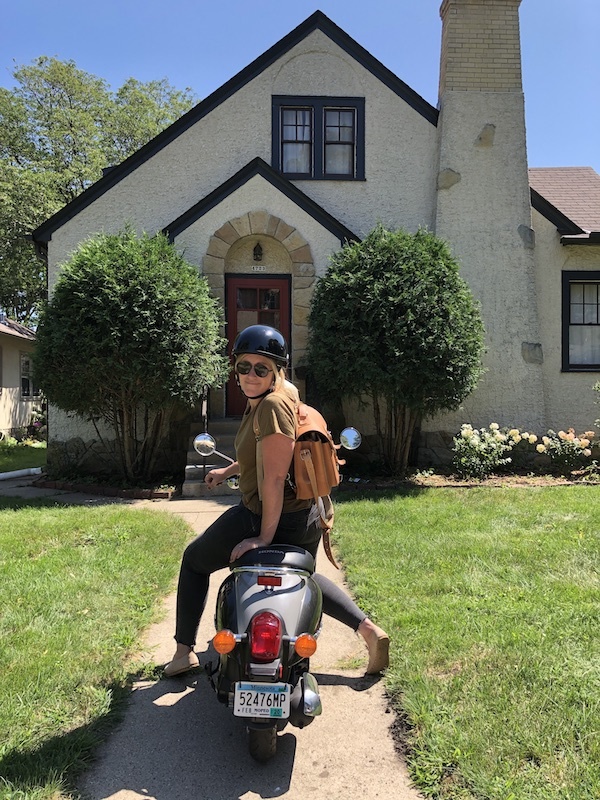 Effortlessly glamourous Diedre, taking hers for a spin.
Simultaneously elegant, sophisticated, and workmanlike, these leather satchels make ideal briefcases, day bags, carry-ons, backpacks, book-schleppers, and laptop-wranglers. We also love them as dark-horse diaper bags, ones that don't scream "baaaaaby" and that can effortlessly transition into non-babe-specific favorite day-pack once end-of-diapers has been achieved. Accordingly, it's one of our favorite gifts for new parents inundated with cartoon giraffes.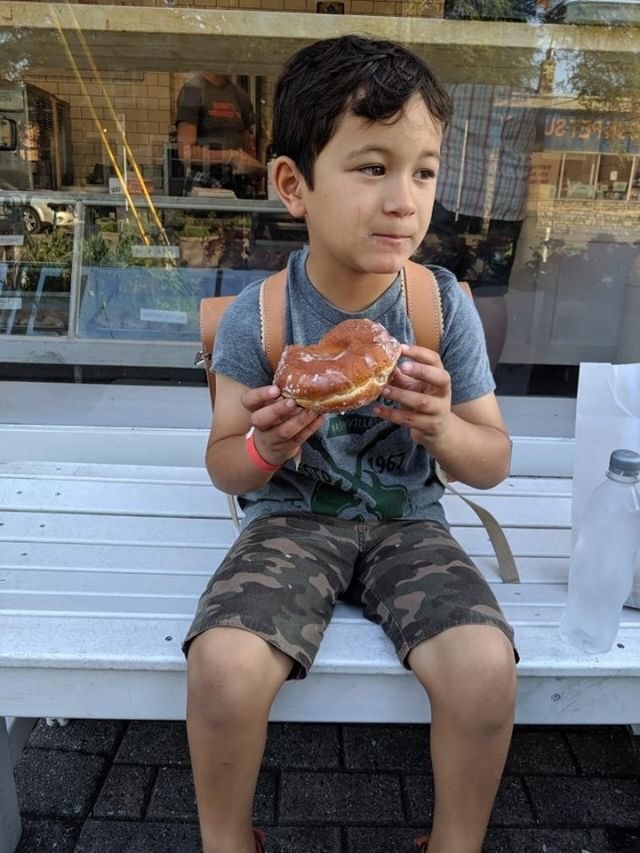 How awesome is Ara? His papa, Jay (also a Ruitertassen devotee) is pretty darn cool his own self, but we'd definitely follow this young dude on any adventure he can scheme up.
And for fierce and brilliant young humans heading off to school themselves, there is a perfect-kiddo-sized version that makes our hearts go pitter pat. The larger size is ideal for young explorers and is big enough for bug habitats, nature journals, and the occasional donut. The smaller size fits the entire Beatrix Potter collection with room for a snack).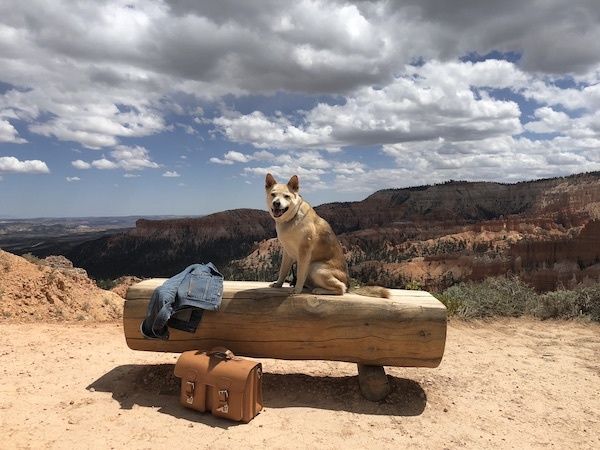 Detective, doing his best Cormac McCarthy.
Lillian's trusty Ruitertassen bag is her third favorite thing in the whole wide world (after Detective and Valentine, of course). She says: "I use this bag every darn day. My favorite French cartoon fox carried basically an identical bag on his first day of school and I've wanted one ever since. It's big enough to hold my laptop without being giant and converts into a backpack. The more I use it the better looking it gets. And it's always a hit with the TSA in Europe. Lots of "Oh I had one of these as a schoolboy!" from the security folks in France. I love it very much."
Looking for a simple, classic everyday bag? Try one! We pretty much guarantee you'll love it too.
IT'S GIVEAWAY TIME! ENTER HERE TO WIN YOUR VERY OWN RUITERTASSEN BAG!
Another shot of Wale's bag in action!