Six years ago today, our darling Ruby was born. The very next day, in a star-crossed serendipity of timing and fate, we opened the doors of our little shop in the brick warehouse building that used to be home to the Commutator Foundry Co. Six years! Or, in Ruby's case, 42! Time certainly flies when you're having fun/wearing flower crowns.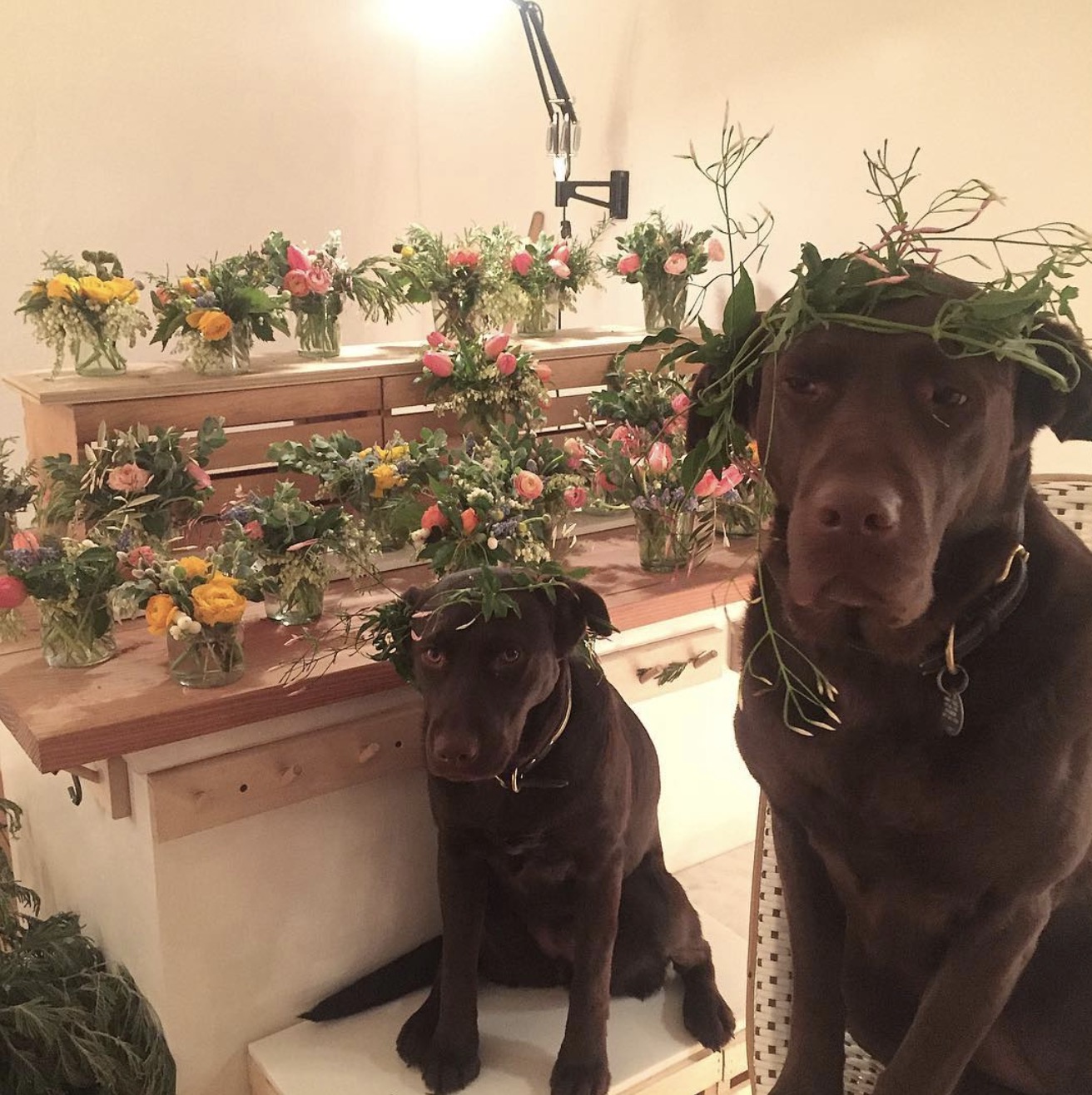 It has been a true dream, an honor and a privilege, a giant heart-full swoon of pinch-us-are-we-sleeping-and-oh-my-if-we-actually-are-it-appears-we-are-doing-so-under-a-vintage-linen-quilt proportions to spend these last years with you. We are honestly in awe of our incredible Foundry Family. And while we (obviously) love the vibrant, brilliant, wacky, wise, wonderful, kind, and courageous cast of characters that makes up our team, when we say family we mean all of you. 
As we've grown and evolved (and moved, twice! phew!) we feel like we've all finally grown into our puppy paws (well, maybe not Turnip) and, dear family, on the occasion of our 6th birthday(s) we want to thank you.
Thank you for being with us on this magical ride, for joining our crew, for bringing your best selves and your honest care, your shared vision and your golden-hour light, for being so generous with your time and talents, your wonder and your wisdom, so open with your arms and minds, with your treats and your belly rubs (some for Ruby, some for us). For being the true electric luminous heart and soul of this whole wild shebang.
For that you have our eternal gratitude. Now, let there be cake.