Flannel is fine and chenille has its time but when we REALLY want to cozy up in the warmest, snuggliest way possible there's only one way to go: wool.
*Full Disclosure: This post written from under a MacAusland Lap Blanket (light blue tweed, to be exact)*
Wool is naturally breathable, insulating, hypoallergenic, temperature regulating, moisture wicking, odor resistant, FIRE RESISTANT (!), recyclable, biodegradable, sustainable...all that AND deliciously soft, supple, and cozy. Let us *spin* you a tale.
Wool fibers are inherently curled and crimped, creating tiny spaces within both raw fleece and finished yarns. These spaces act as insulation, trapping warm air, while also allowing moisture to evaporate. Raw wool and sheepskins still retain trace amounts of the sheep's natural lanolin, which is not only an effective waterproofer, it's also what makes cozy dry wool smell so fantastic.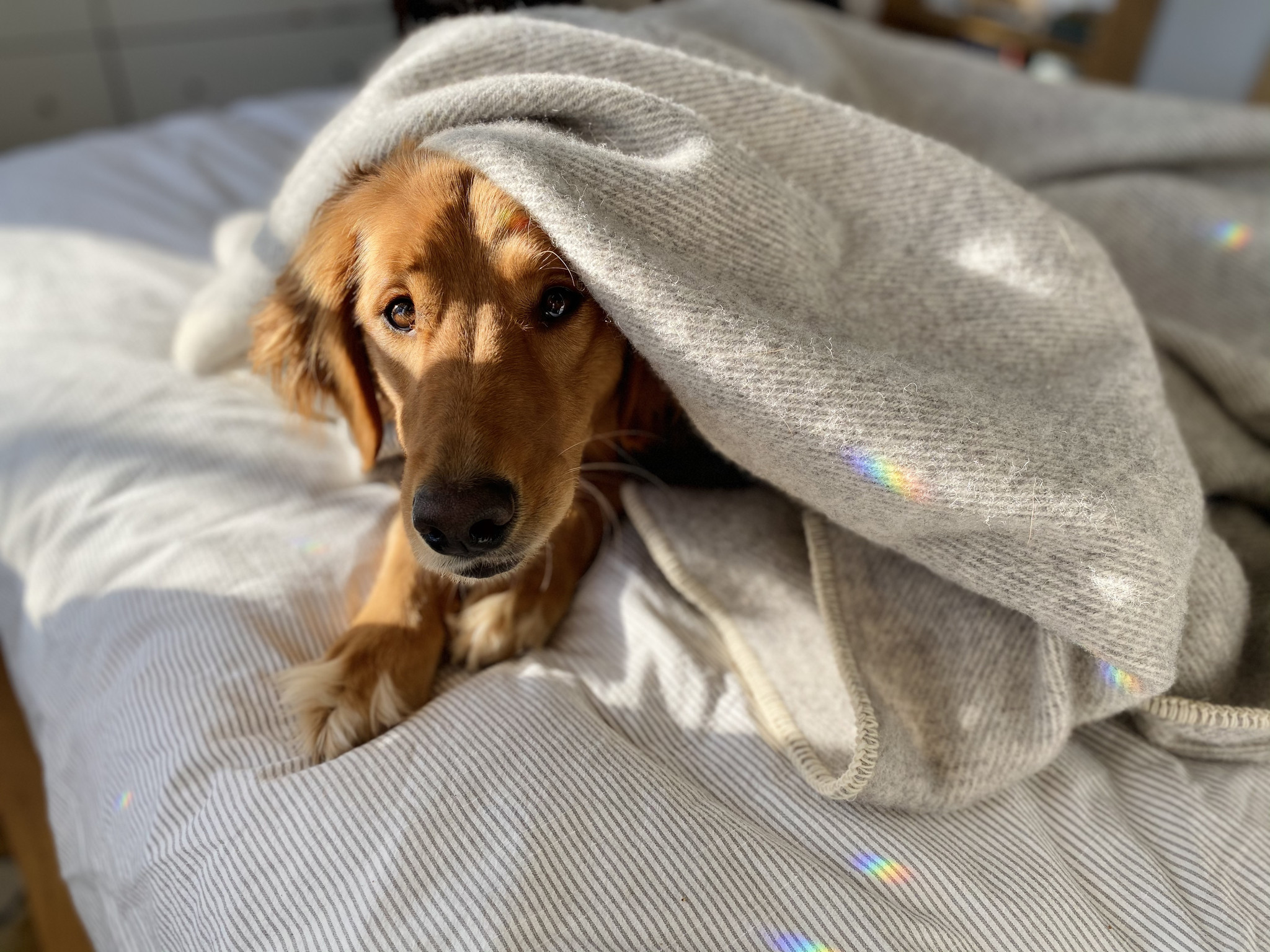 Wool is also naturally flame retardant and offers a greater level of fire safety than other fibers. Ever brought a fleece blanket to a campfire singalong? Reach in for that marshmallow and...WOOSH! In addition, unlike many synthetics, wool does not melt, drip, or stick to the skin when it burns (one reason why firefighters and wildfire fighting smoke jumpers have worn woolen suits and jackets for 100+ years). Even more reason to curl up next to a cozy fire with a wool blanket.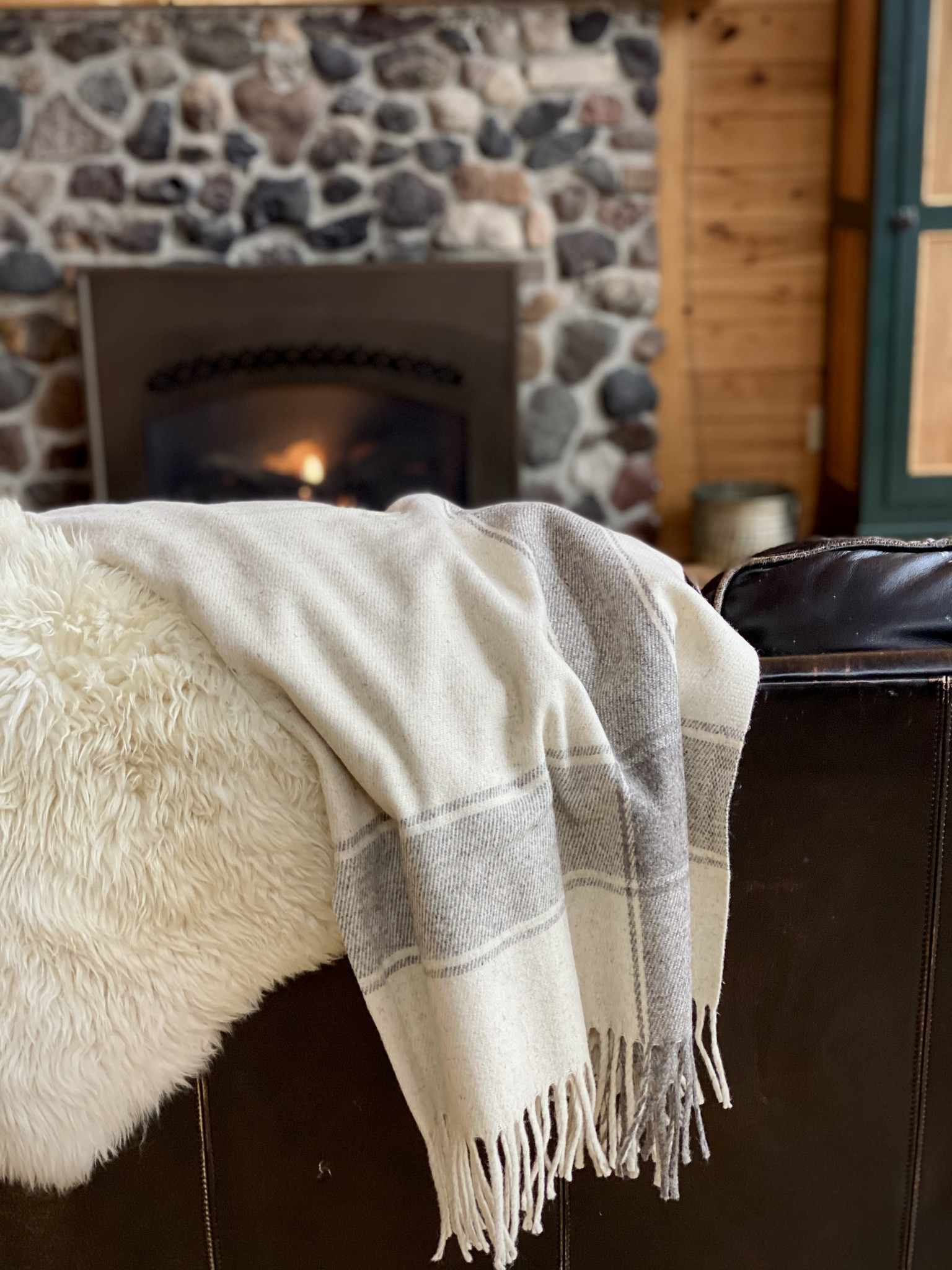 Woolens have been keeping the shivers away since early ice age humans gathered and hand-spun fibers from wild mouflon. The techniques have improved (as has the absence of saber-tooth-tigers), but the almost-mystical warming properties of wool make it our go-to for cozy, all-natural, sustainable blankets and throws. Here, some of our favorites: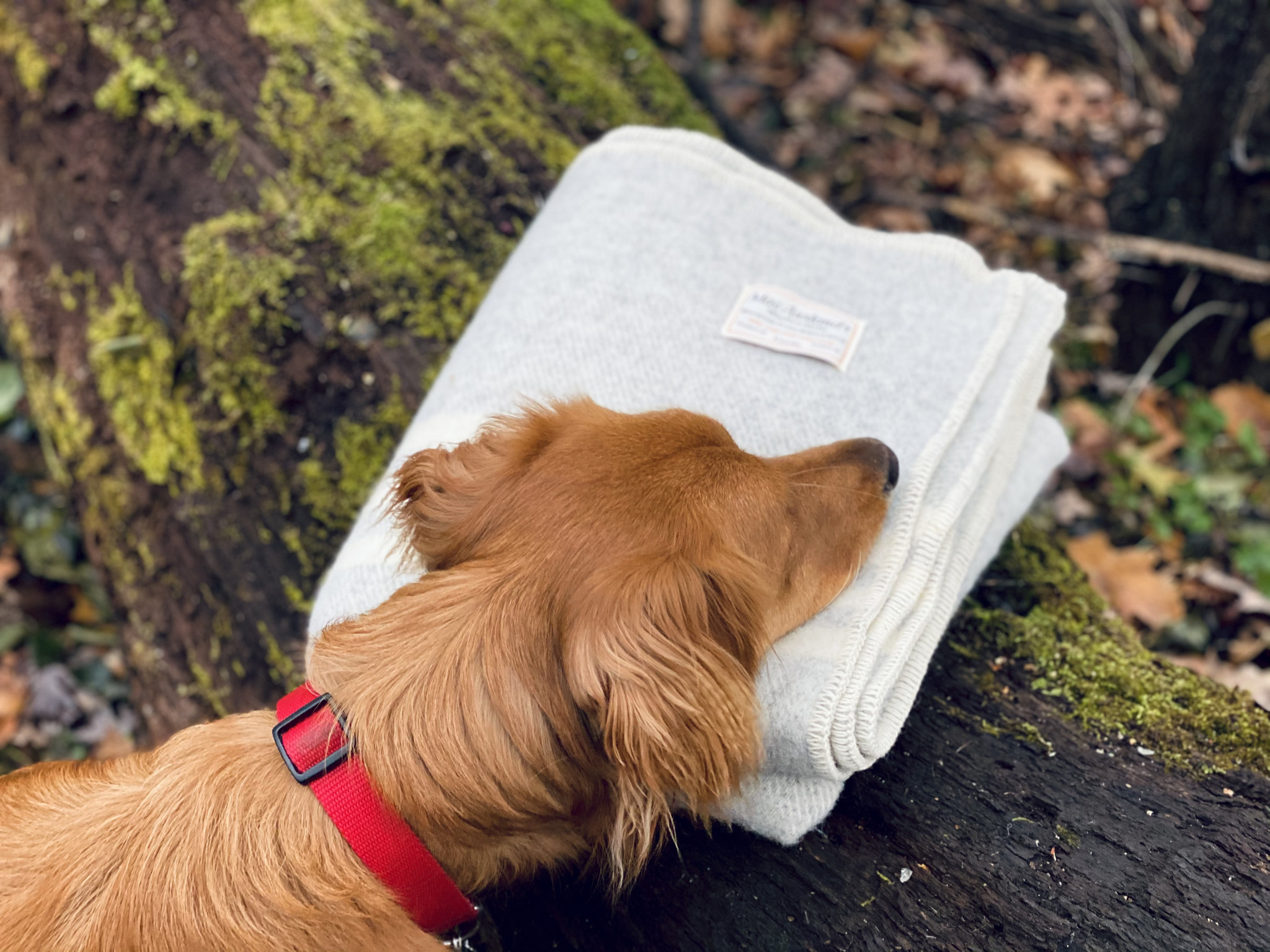 The thick, smooth tweed blankets from MacAusland are made out on the windswept western tip of Prince Edward Island by people who know a thing or two about keeping the chill out.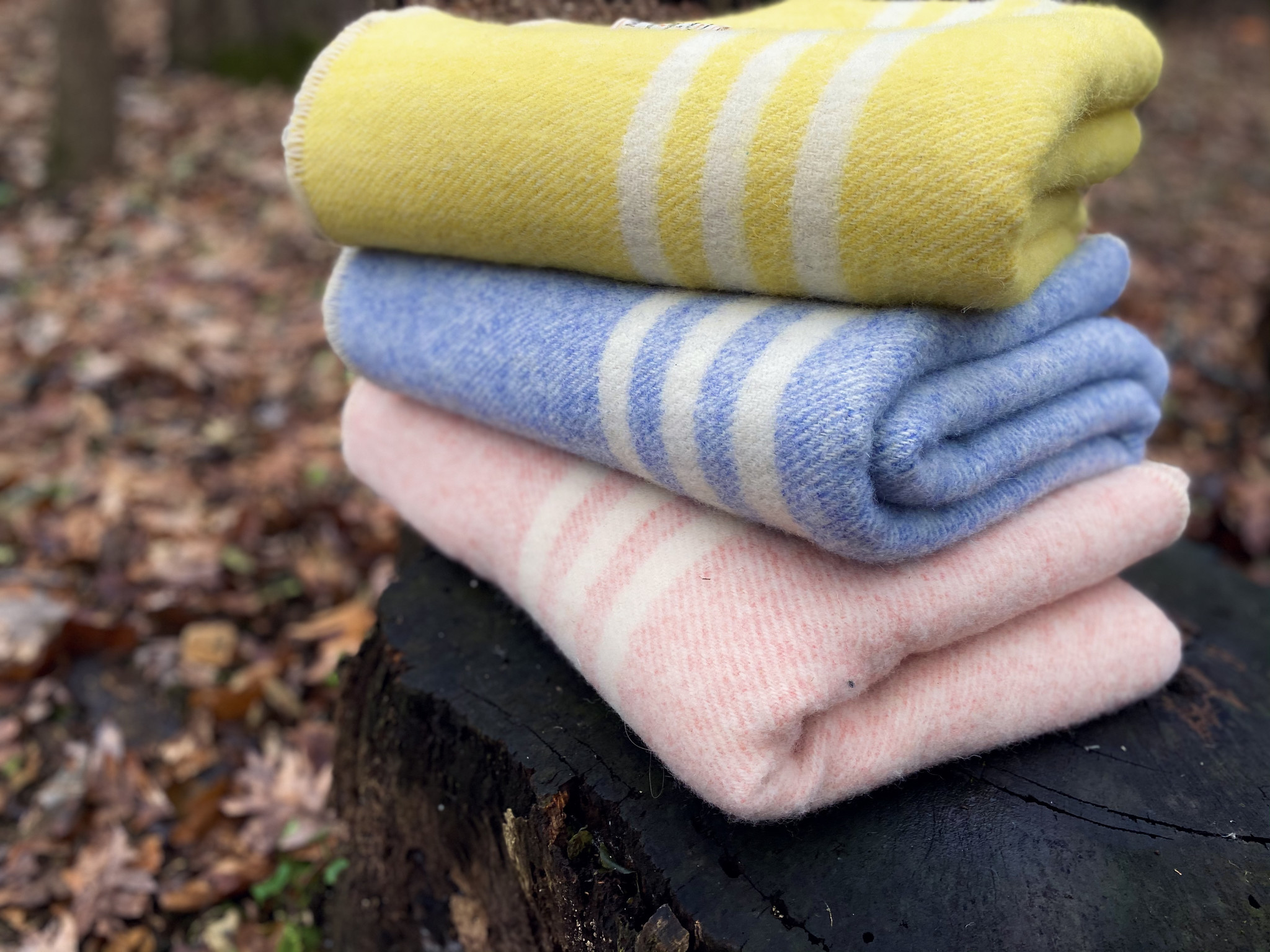 Since their virgin Atlantic coast wool is so richly colored right off the sheep, we mostly choose from their glorious array of all natural undyed wools...HOWEVER this season we couldn't say no to their infinitely cheery colors (hello, yellow!).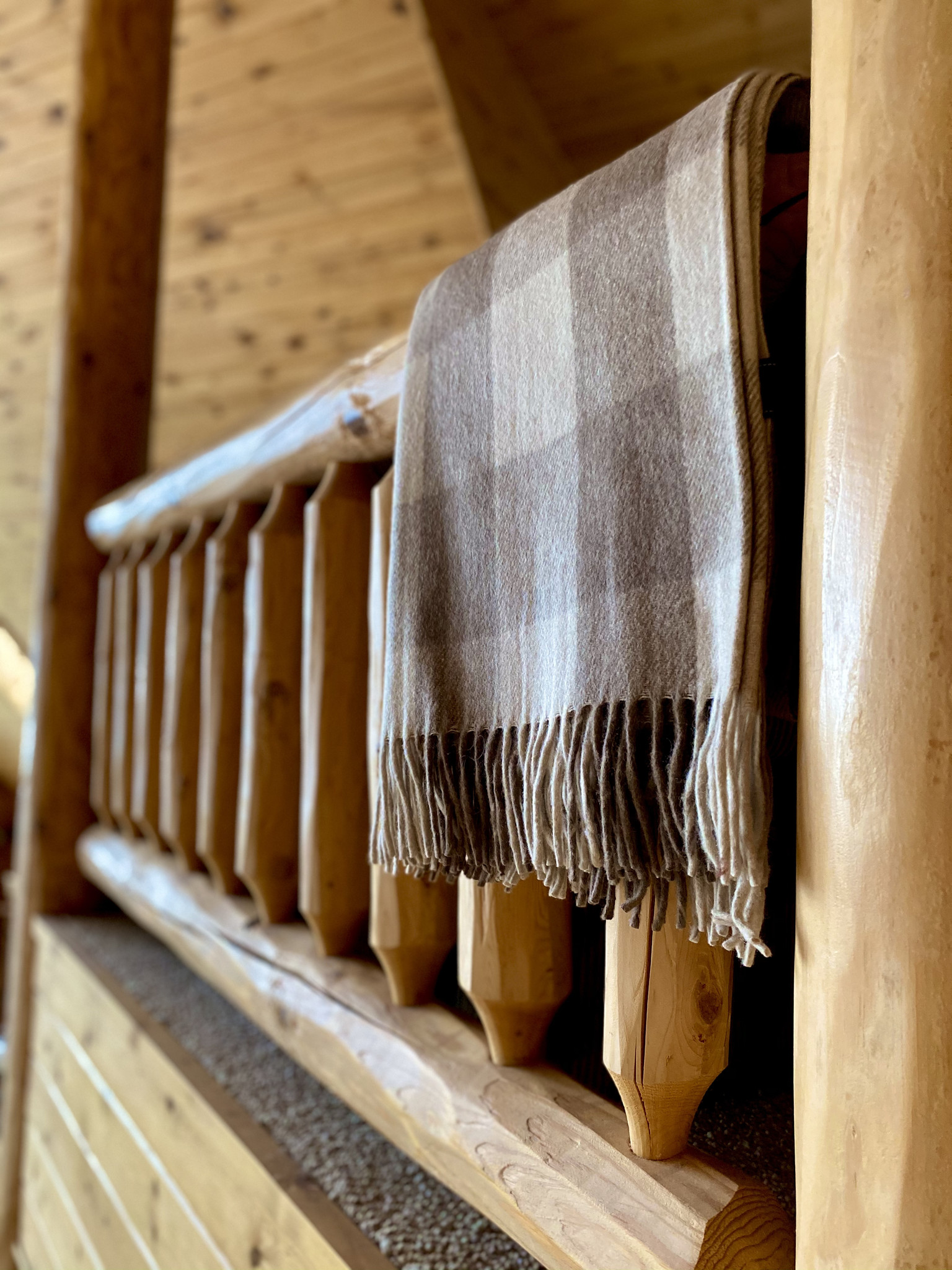 The Tartan Blanket Co.'s throws are made by hand in Scotland from longer-staple fibers sourced from family farms in inner Mongolia (did you know that sheep's wool is highly adaptive to temperature and sheep who grow up in sunnier climes—visit Sunny Inner Mongolia!— have wool that is longer and finer than MacAusland's northern Atlantic Woolens, which is what makes the Tartan Co. blankets a little lighter. Wonders never cease!).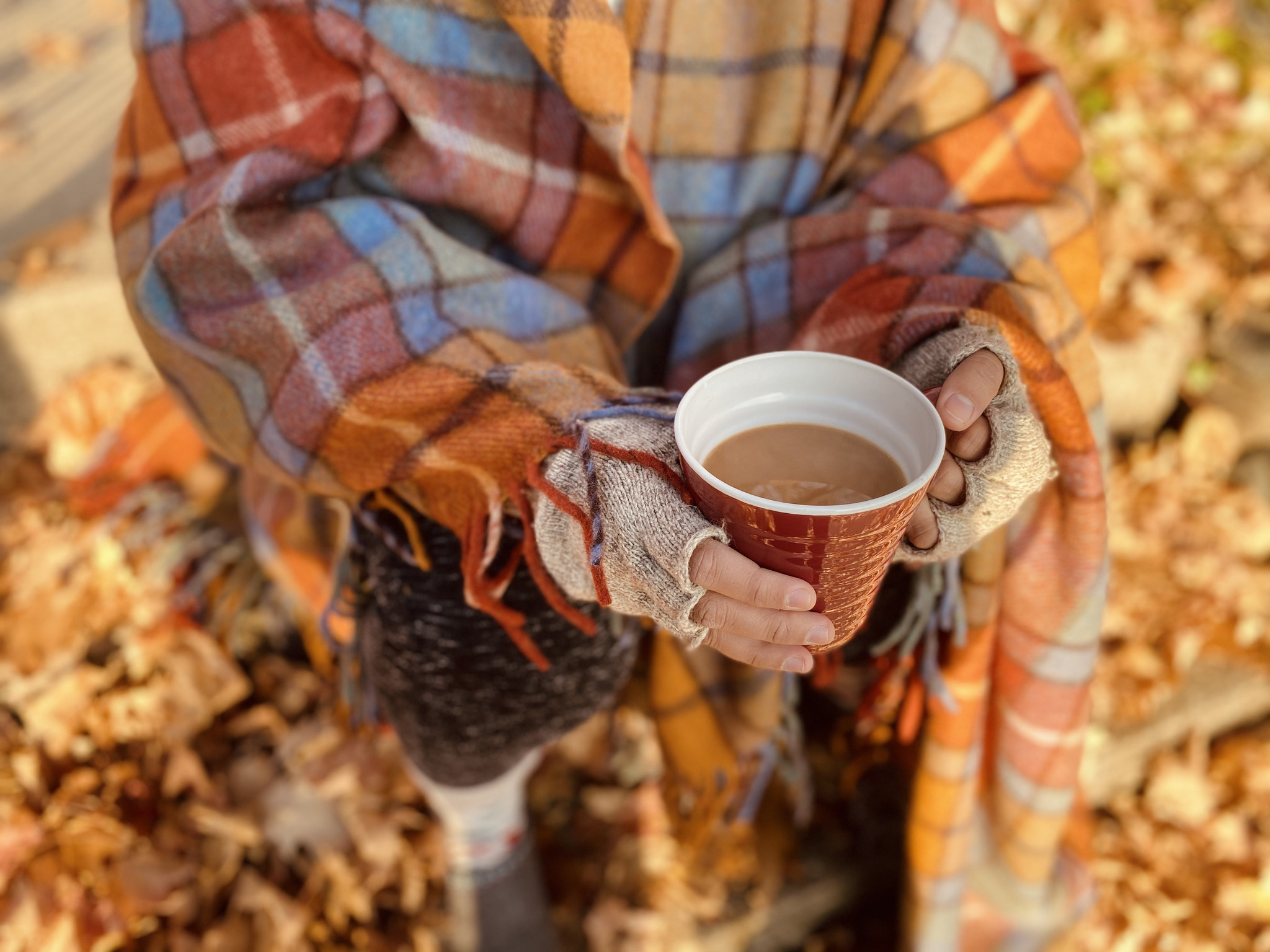 These classic tartans and setts are also woven from an ingenious mixture of yarn rescued from pre-loved wool garments and long-staple fibers made from plastic waste, making them airy light, oh-so-cozy, and (!) machine washable. While they are great for curling up with a good book, their lighter stature also makes them perfect for tossing around your shoulders and taking hot cocoa out to the bonfire.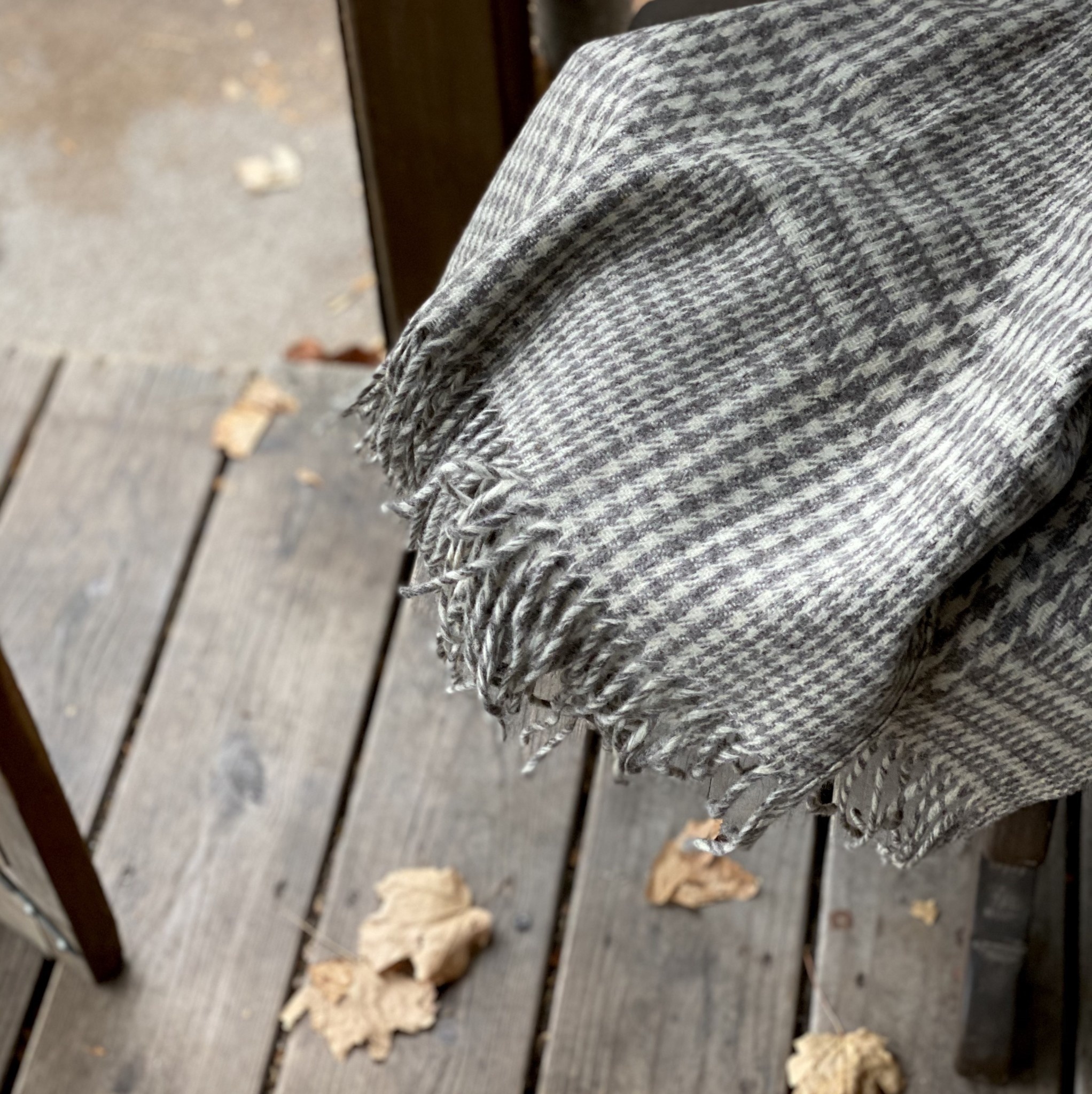 We also love these rustic wool blankets from Mexico. A cross between the lighter weave of the Scottish blankets and the thickspun MacAusland woolies, these fold up small and can take a beating, making them ideal for wanderlust picnics, kiddoes rooms, for by the roaring fire at your lakeside cabin (sigh), or as a throne for queenly cats.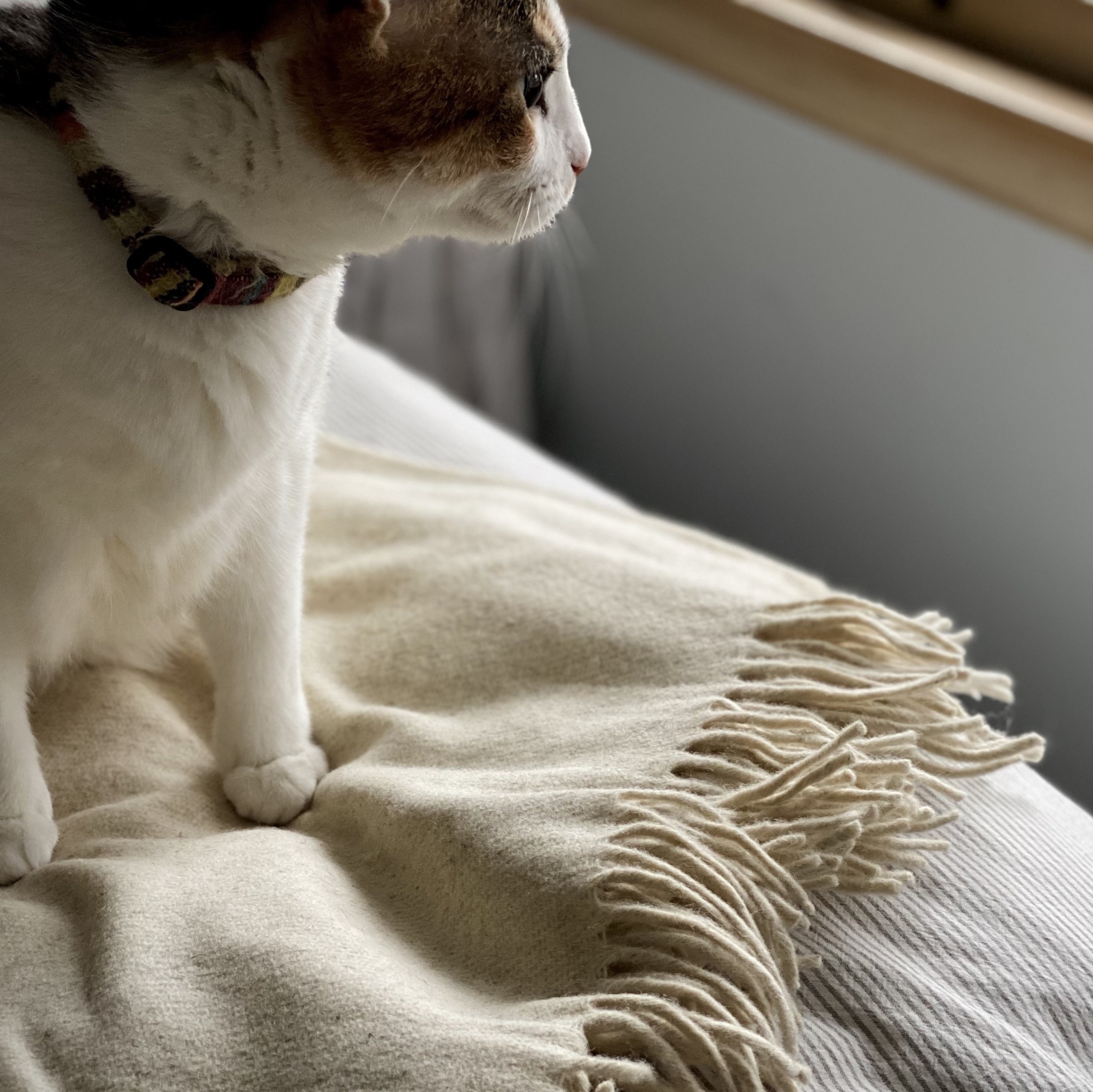 The same thing that makes wool so versatile (as the wool fibers are manipulated, by hand or machine, their curls want to catch on each other and bind together. Do it with the curling tension of a spinning wheel and you get thread, ready for weaving or knitting. Comb it and you get worsted wool. Boil it and you get melton cloth, a virtually waterproof weave used for hunting jackets. Do it with a hooked needle (the original "tenterhooks") and you get felt) also gives it some specific care requirements. With great power comes great responsibility.
Even "machine washable" wool should try to avoid machines whenever possible: using a clothing brush and giving it a good airing can usually do the trick for clearing out winter musties. After that, spot cleaning or hand washing is recommended. IF you do put your woolenware in the washing machine, do so on delicate, with cold water, using a wool-suitable detergent (we like Eucalan). Don't wring, as that too can start the wool's natural felting process and lay flat or hang to dry. If your blanket feels stiff after drying, you can brush it to reinvigorate the nap. Then you can use the blanket to reinvigorate your own nap.
Think about it this way: if you put wool in the dryer, your sweater "shrinking" is actually just the wool doing its natural job of becoming even warmer and more waterproof (even if Ruby is the only one can fit into it and reap those cozy benefits). We've learned the hard way.
And, of course, if you want to go au nautrale, you can't do better than a whole wooly sheepskin: