If you've been following along on Instagram with the recent wild adventures of our intrepid shopdog and head-balancer in chief, Ruby, you'll know that—after a surprising cancer diagnosis a few long-feeling moons ago—she successfully had one of her hind legs removed. Since recuperating from her surgery we are thrilled to report Ruby is bounding up the snowy road to a full recovery!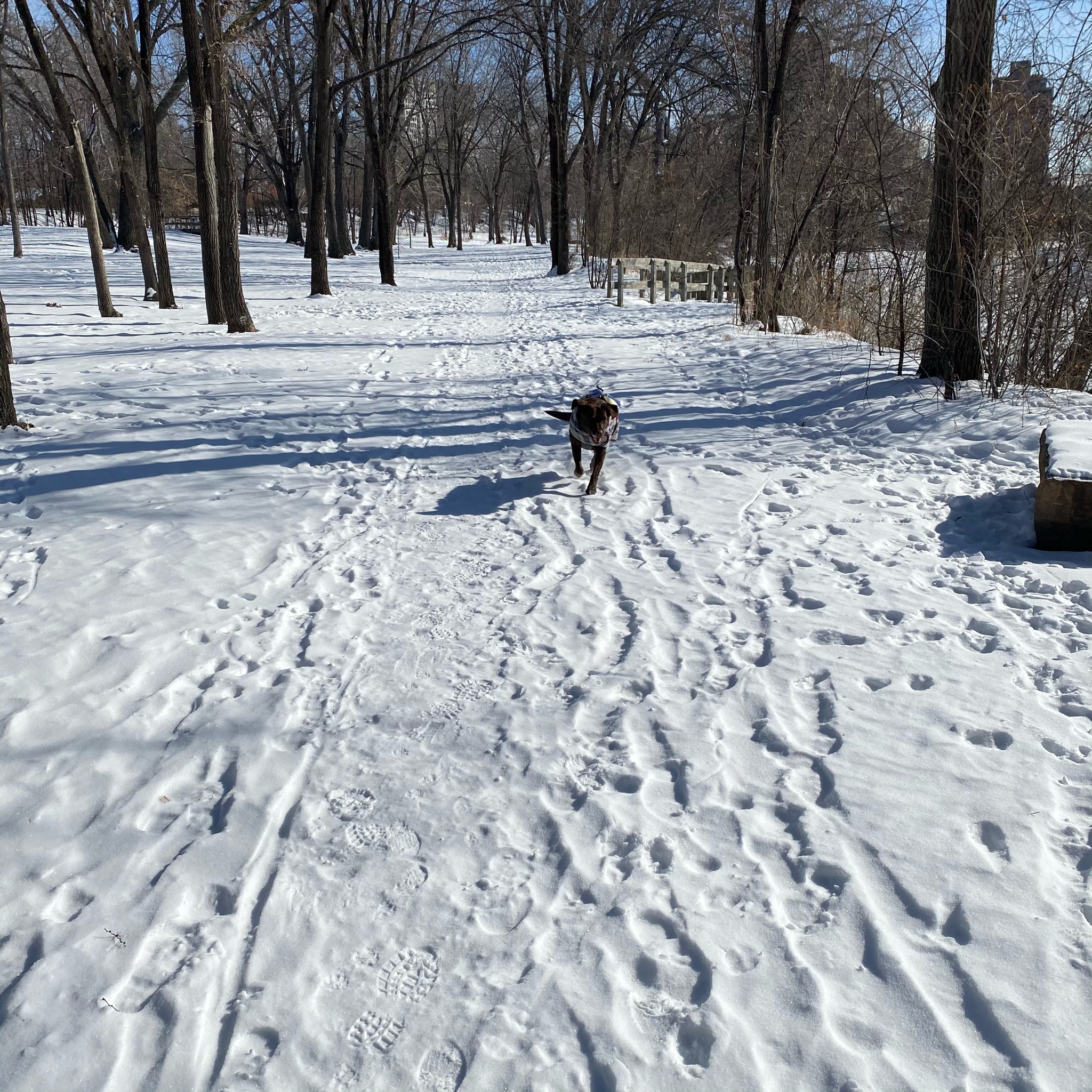 For everyone who's reached out—with well wishes and healing blessings, good vibes and thoughtful care parcels, love notes and (honestly) more-treats-than-you-can-even-wag-your-tail-at—we join Ruby in sharing our deepest gratitude. Love heals and it goes all ways. And now for your heart-filling-pleasure, here's some more of Ruby lately, healing, having fun, and just being Ruby:



Here's Ruby in action unlocking one of the fun "puzzle box activities" Anna's been making her during this looooong cold spell. (sidenote: can we all spend the rest of the winter "recuperating" at Anna's house!?).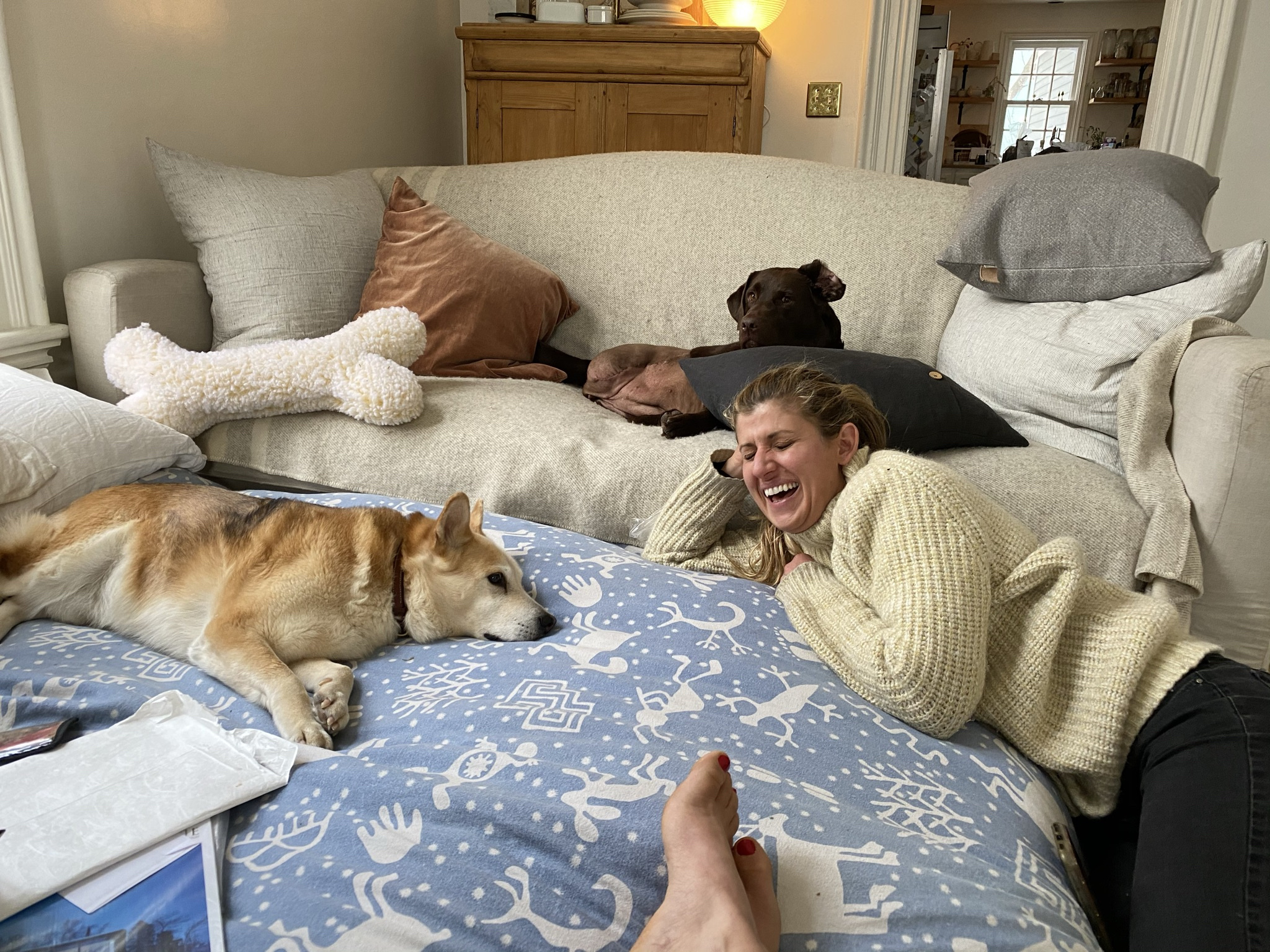 Podded up for some laughing medicine with Lillian & Detective.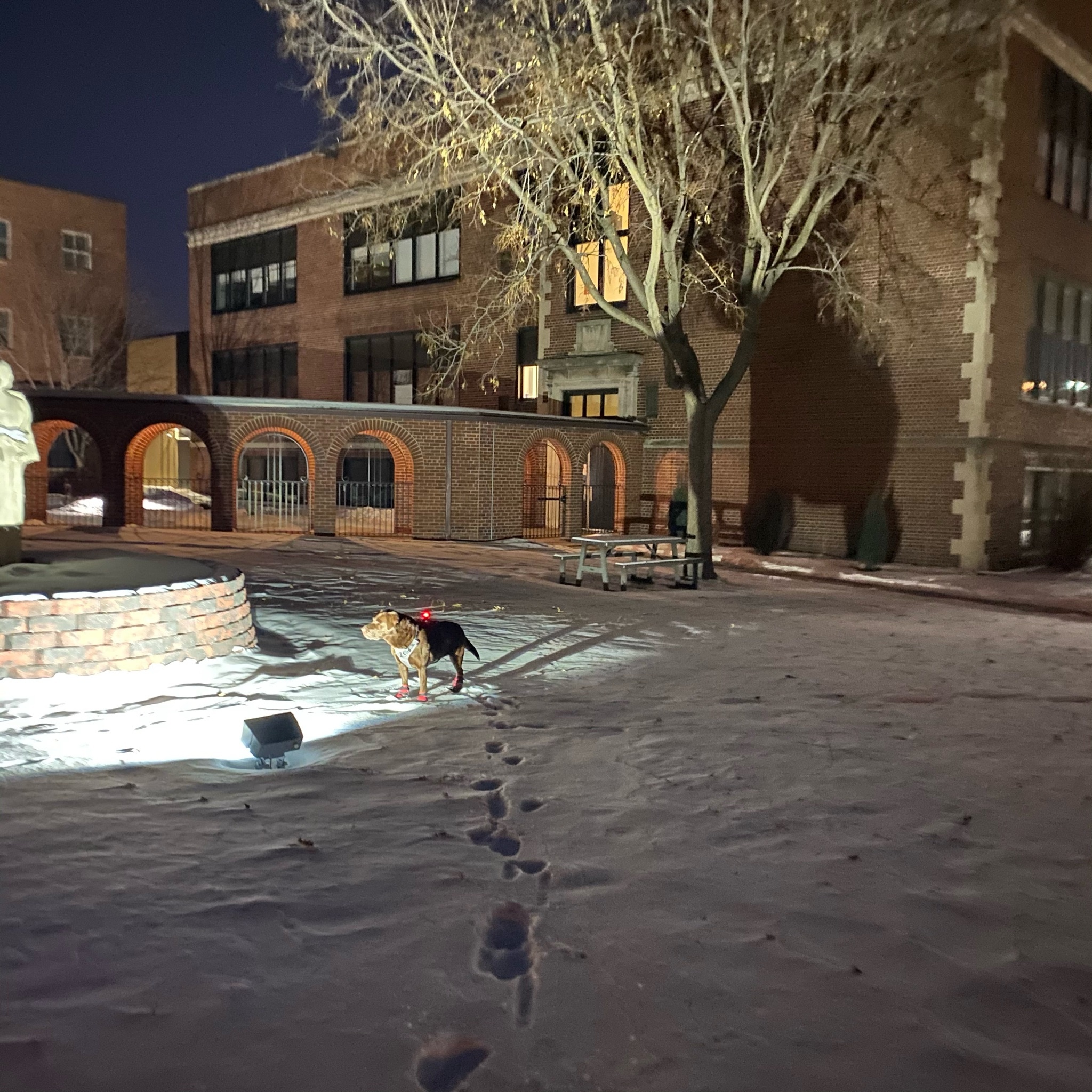 Casting a big shadow on a nighttime explore.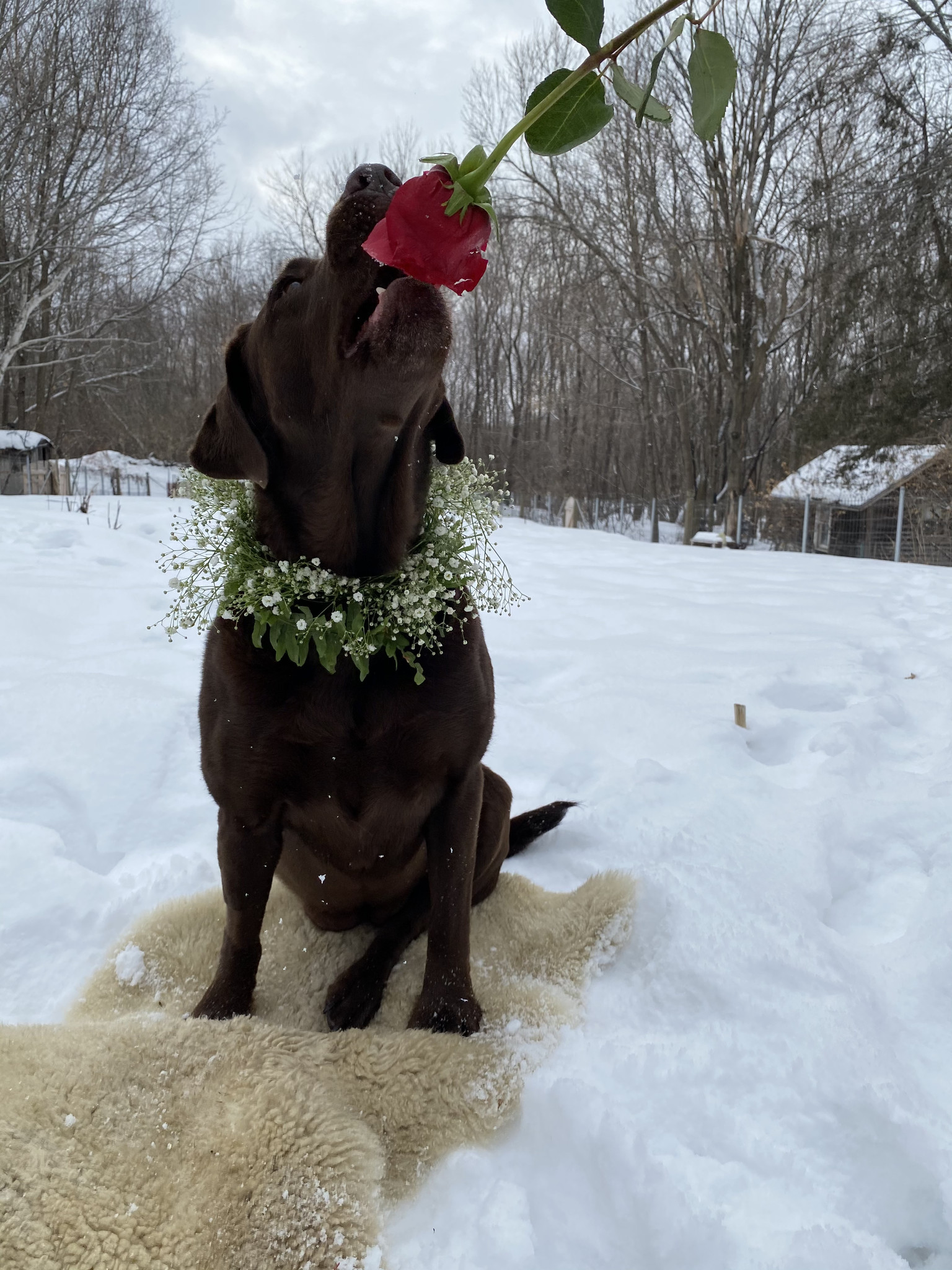 Stopping to smell the roses out at Two Pony (complete with her own special snow-cozy—a heretofore unknown use-case for our beloved sheepskins!).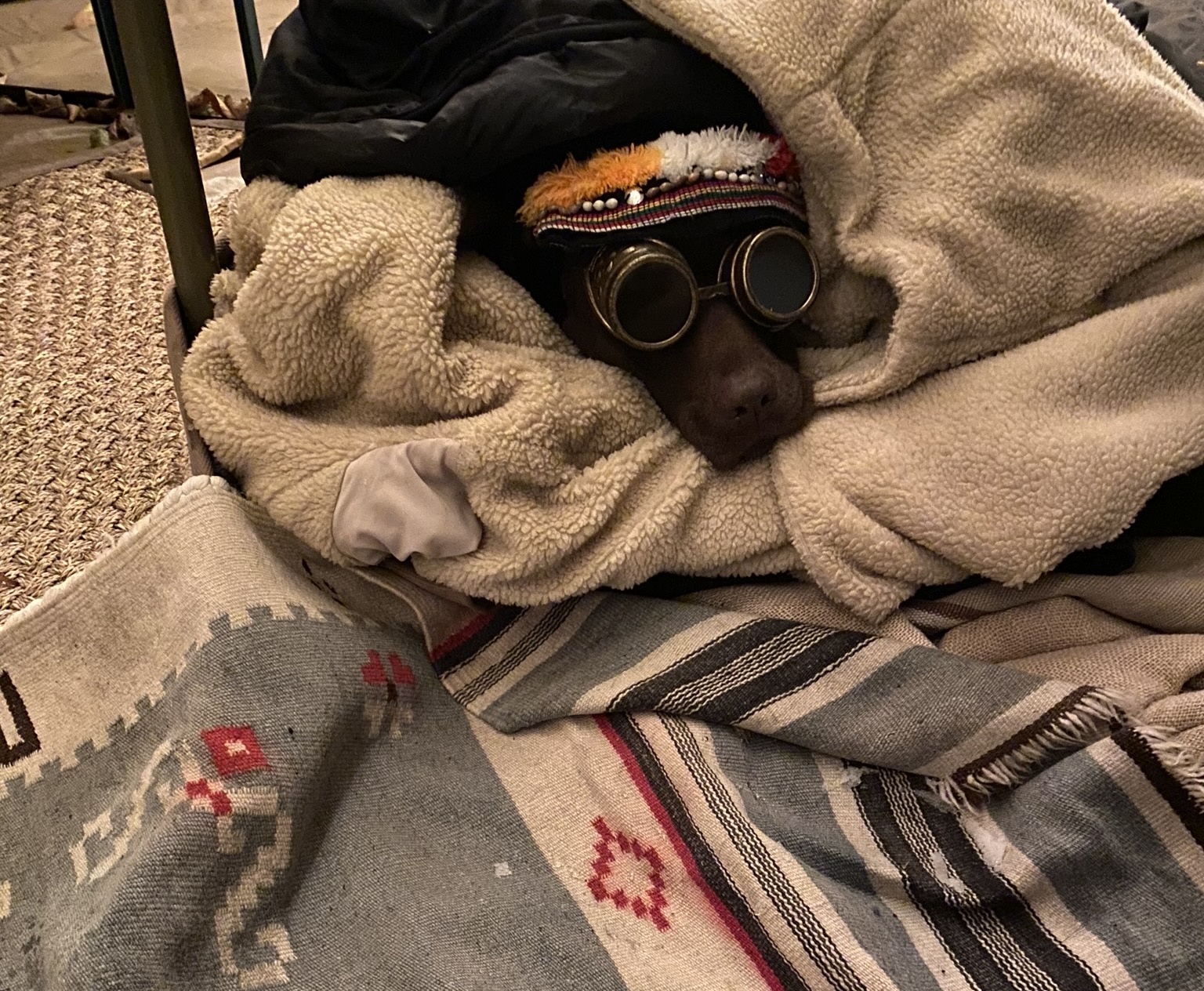 Cozied up in her sherpa gear (sub-zero temps are a great excuse for an endless snuggle).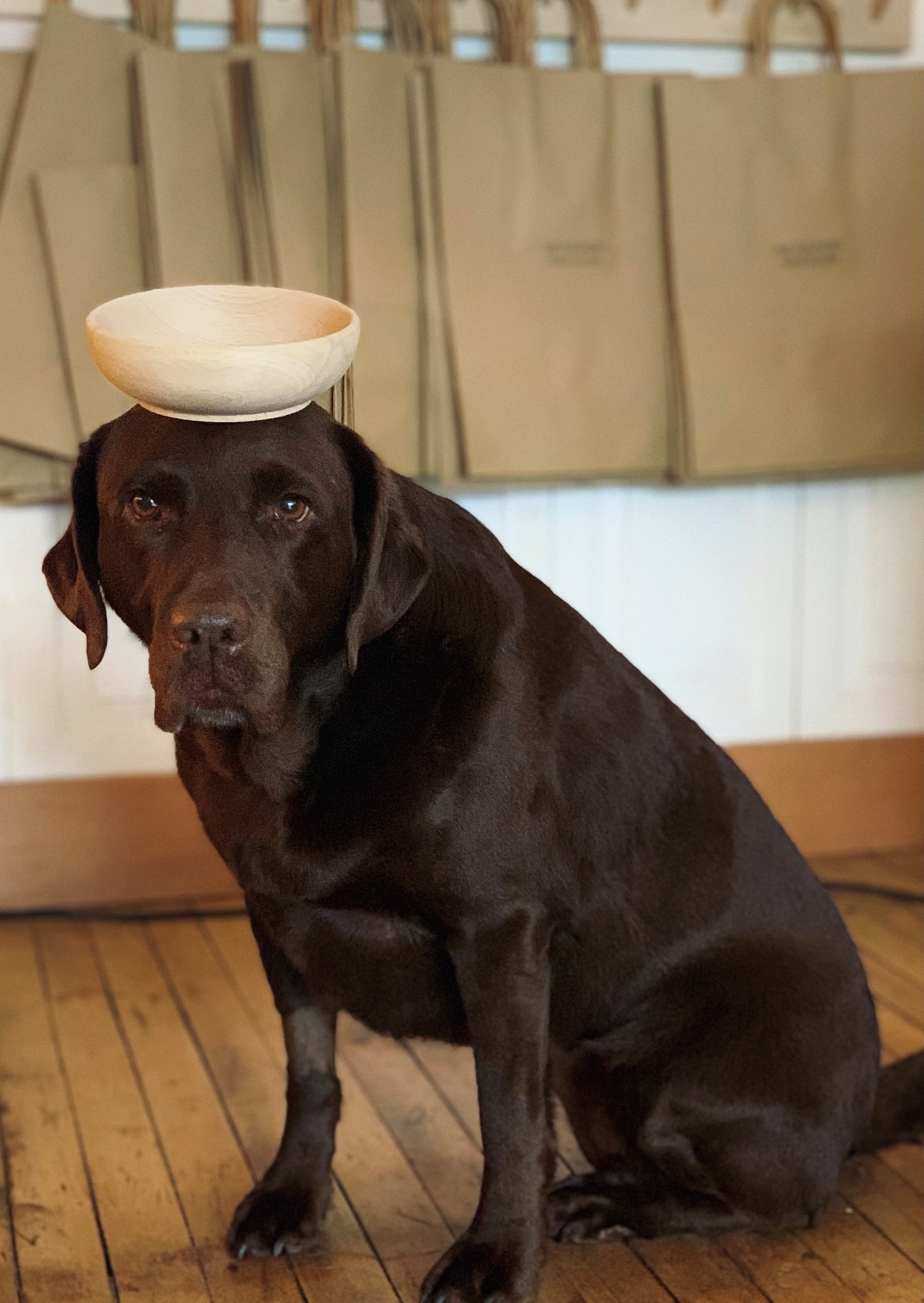 STILL GOT IT! Back at the shop, with better balance than ever!!
We love you to the moon and back, Ruby-girl. If this is how you take on the snow, we can't WAIT to get you out into the green grass and sunshine!