Let's be real for a second. Do you have a favorite cup? A cup amongst all the cups in your cup-board that you reach for again and again, from the morning's first fresh-squeezed juice to the evening's last highball? Do you like how it feels in your hand and against your lips? Do you take it with you around the house? Are you bummed if it's dirty? Is it sacrilege when (gasp!) someone else pours themselves something in it? We have had this cup. We have loved this cup. We have lost this cup.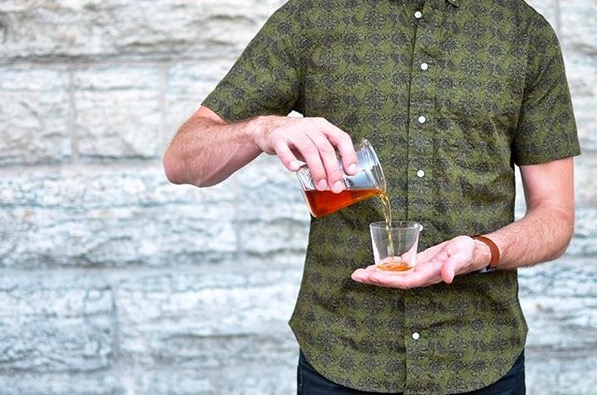 Now imagine this: you open that same cabinet and every. single. glass. in there is your favorite cup. Regardless of the size or silhouette (and, of course, in your imagining, you have every possible different shape for all daily purposes of hydration and celebration) every last glass in your arsenal is elegant, airy, and perfectly proportioned. This, dear ones, is the dream of Toyo Sasaki Glassware.
The Toyo and Sasaki glassworks have been refining and perfecting their everyday glassware for over 140 years (the two competitors combined forces in 2002) and the resulting strong and streamlined vessels are, literally, our everything. Airy-light and incredibly delicate (with a beautifully subtle scintillation in the crystal-slender walls), the glasses also possess a steely backbone not often found in such fine-feeling pieces. Anyone who's ever had a mazel tov moment while tipsily doing the after-dinner-party-dishes knows just what we're talking about. We miiiight have even accidentally sent a glass rolling down the sidewalk during a cocktail-hour stroll with Detective (Lillian's dog, not a practicing PI) and had it come out the other side none the worse for wear (though we can't say as much for the Old Fashioned inside).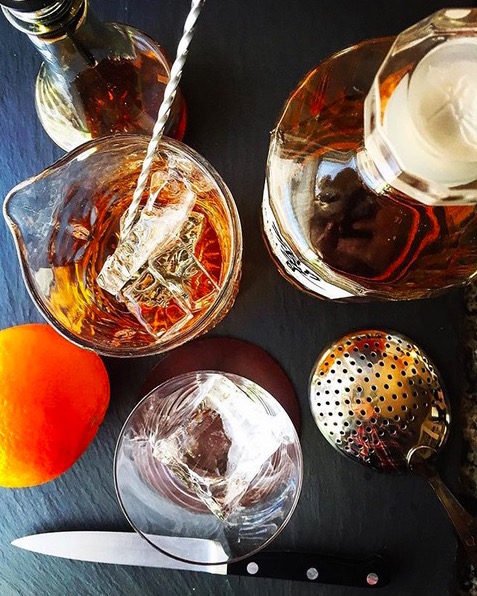 Dainty enough for petit dejeuner and durable enough for your wildest dance parties, these exquisite glasses are just the right size and shape for whatever you're sipping on. And while each glass is certainly well suited to its stated purpose (water, cocktails, and seltzer) they easily do double and triple duty. The water glasses are the perfect size for a short pour of beer, the cocktail glasses also make beautiful coffee cups (and the fine folks at Botany Coffee agree), and we love the little seltzer glasses when they're full of sparkling wine just as much (and maybe more) than when they're used for bubbly water.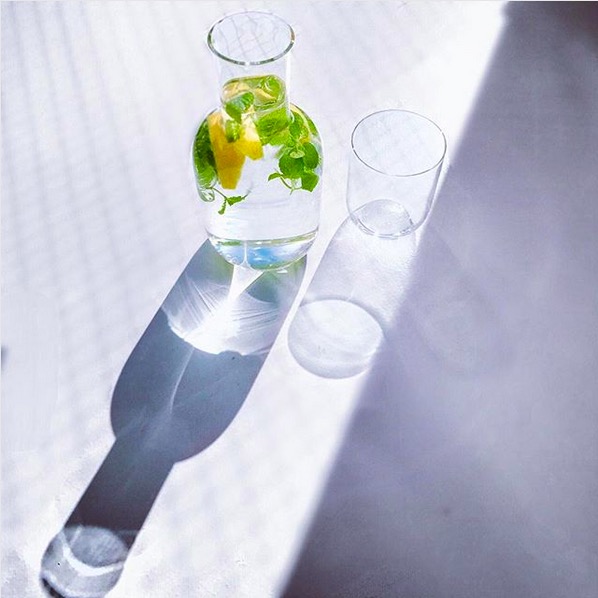 Our favorite new silhouette is the carafe, with its perfectly beautiful + functional nesting glass. It's just right for decanting wine or having water to hand for an intimate dinner. We always keep one bedside (because we get so. thirsty.), but they're lovely as well for guests and as the ultimate host gift. Aren't you a good friend?
We see fizzy waters, vinegar tonics, fresh-squeezed juices, and a whiskey (or two) in your future. Cheers!
(Thanks to Paul + Eric—local dudes-about-town, lovers of boots, makers of cocktails, and aficionados of gorgeous glassware—for letting us share some of their lovely images.)