Staunch. Dependable. Durable. That's how Steele Canvas Basket described their ethos and their products 100 years ago. And the same is true today.

When you come right down to it, so much of work (and life, really) is just moving things from one place to another. Coal from the steamer to the furnace. Peaches, sun-ripe, from the tree to the grocer. Bricks from the pile to the hod. Fresh fish from the mooring to the monger. Thousands of letters from the sorter to the bin, the bin to the tray, and (in the case of the Steele Cavalry Satchel) from the tray to the pony express bag. Infinite loads of laundry going every step—from the vat to the dryer to the penthouse suite, and back again. How safe, quick, efficient, and graceful these clockwork movements are is what makes (or breaks) the work.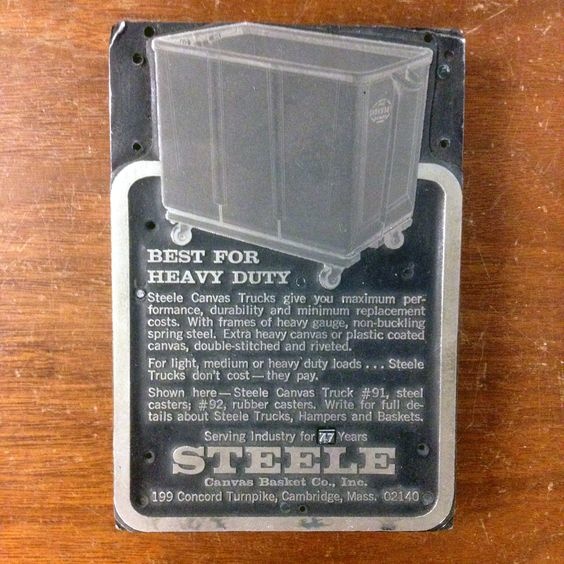 Founded in 1921 in Cambridge, MA, Steele Canvas Basket got its start making the rough and tumble steel, canvas, and leather vessels needed to handle the heavy lifting of American manufacturing. And, while many industries—and the hyper-specialized schlepping innovations they required—have come and gone (looking at you, narrow hand-gathering canvas picking baskets the exact width of a single tobacco leaf), the generous, hardworking hearts and hands behind these gorgeous, hardworking baskets are still going strong.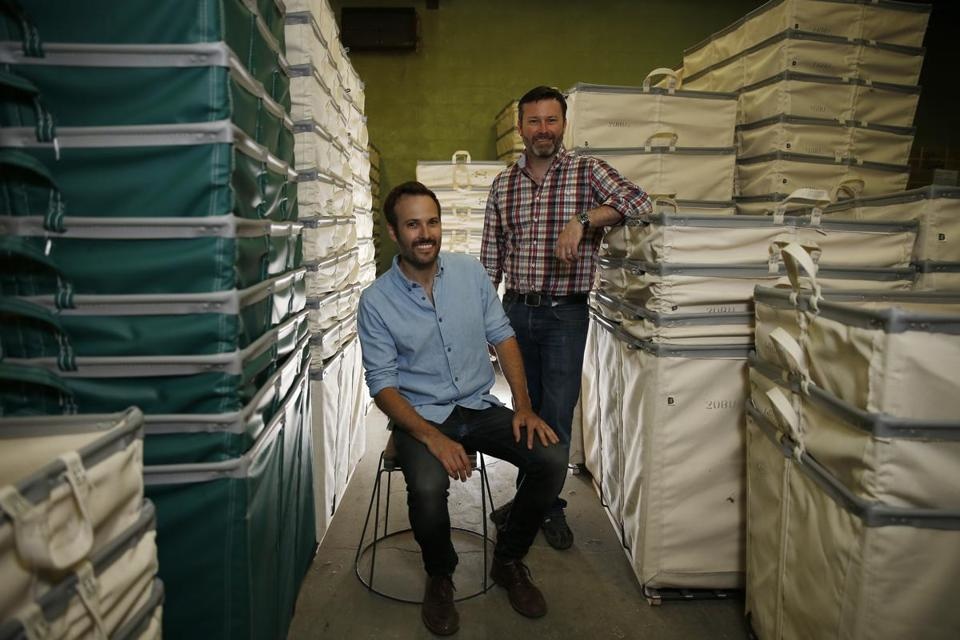 Family-owned and still proudly operated in Massachusetts, Steele Canvas' pieces are made from the highest quality goods. Seriously sturdy canvas, precision-welded steel, vegetable tanned leather, industrial-caliber hardware, and hand-set fastenings. Unlike some manufacturers who have separate super-strong "industrial" and watered-down "household" versions of the same product, Steele makes no distinction. If a hand-held basket is trustworthy enough to deliver fresh-dug bushels of quahogs to the Union Oyster House, it'll definitely hold your August tomato bounty and/or solve your shoe-storage conundrum. If a sturdy rolling truck can haul out load after load of post-and-beam heart pine timbers from old warehouses, it can probably handle your load of "laundry":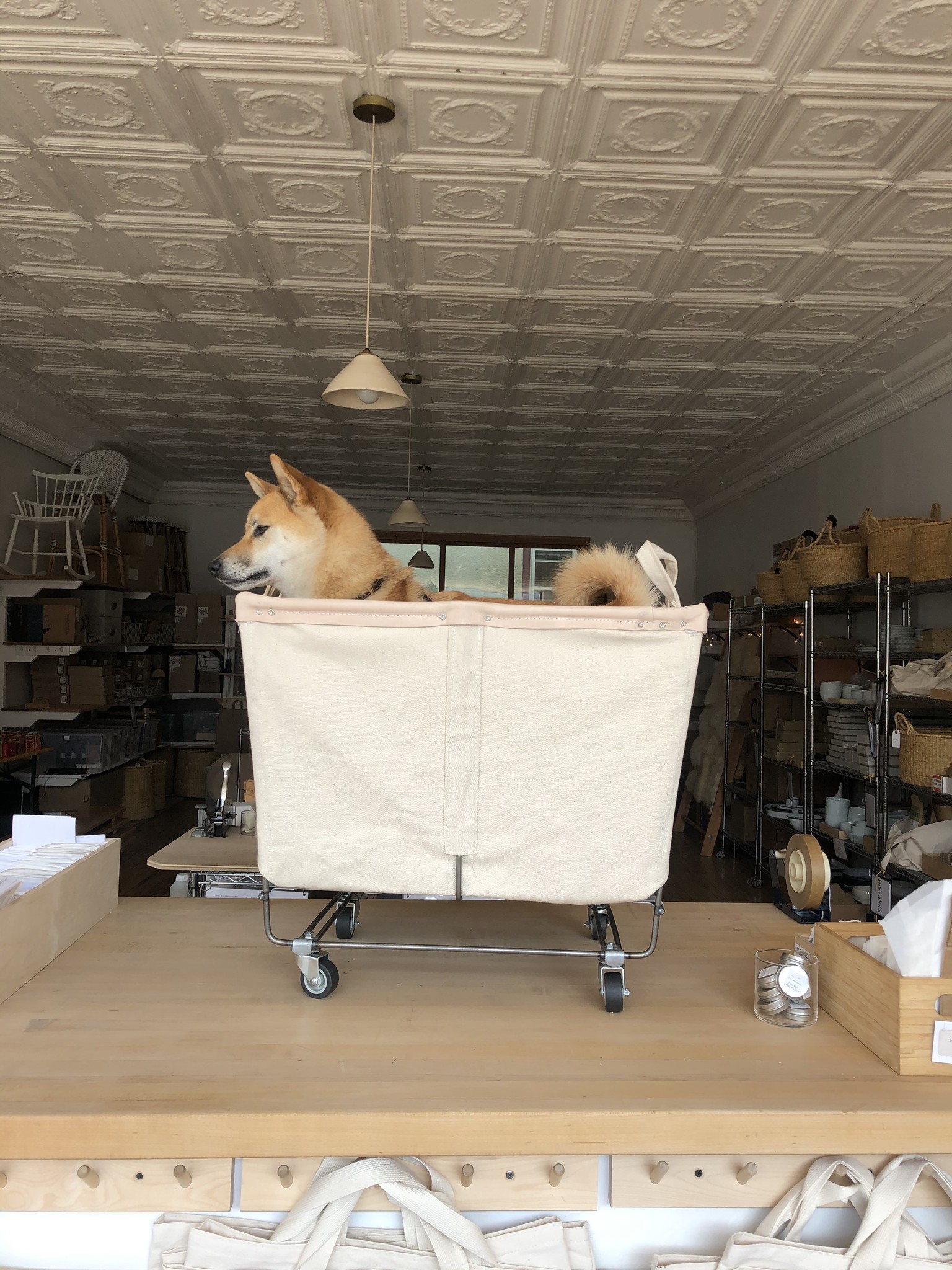 We are thrilled to be carrying this fabulous American-made line of workhorse household haulers! Shop the line here.