Our founding ethos at The Foundry is to nurture a lifelong relationship with well-made objects of use and beauty. With the stunning, hand-made, cult-favorite wooden toys from Grimm's, that lifelong relationship can start at the very beginning. Plus, is there anything more pleasing to the eye, hand, and heart than a stack of rainbows!?

It is a truth universally acknowledged that a family comprised of at least one small human somehow finds themselves in possession of seemingly infinite tiny playthings. Many things beep, many things boop, many things break, and many things are most easily categorized as "random plastic garbage". Interestingly enough, when little hands are given the choice between some birthday grab-bag of plastic miscellany and magical, tactile, richly colored woodenware from Grimm's, they always gravitate towards the latter. Per usual, lessons to learn from young minds.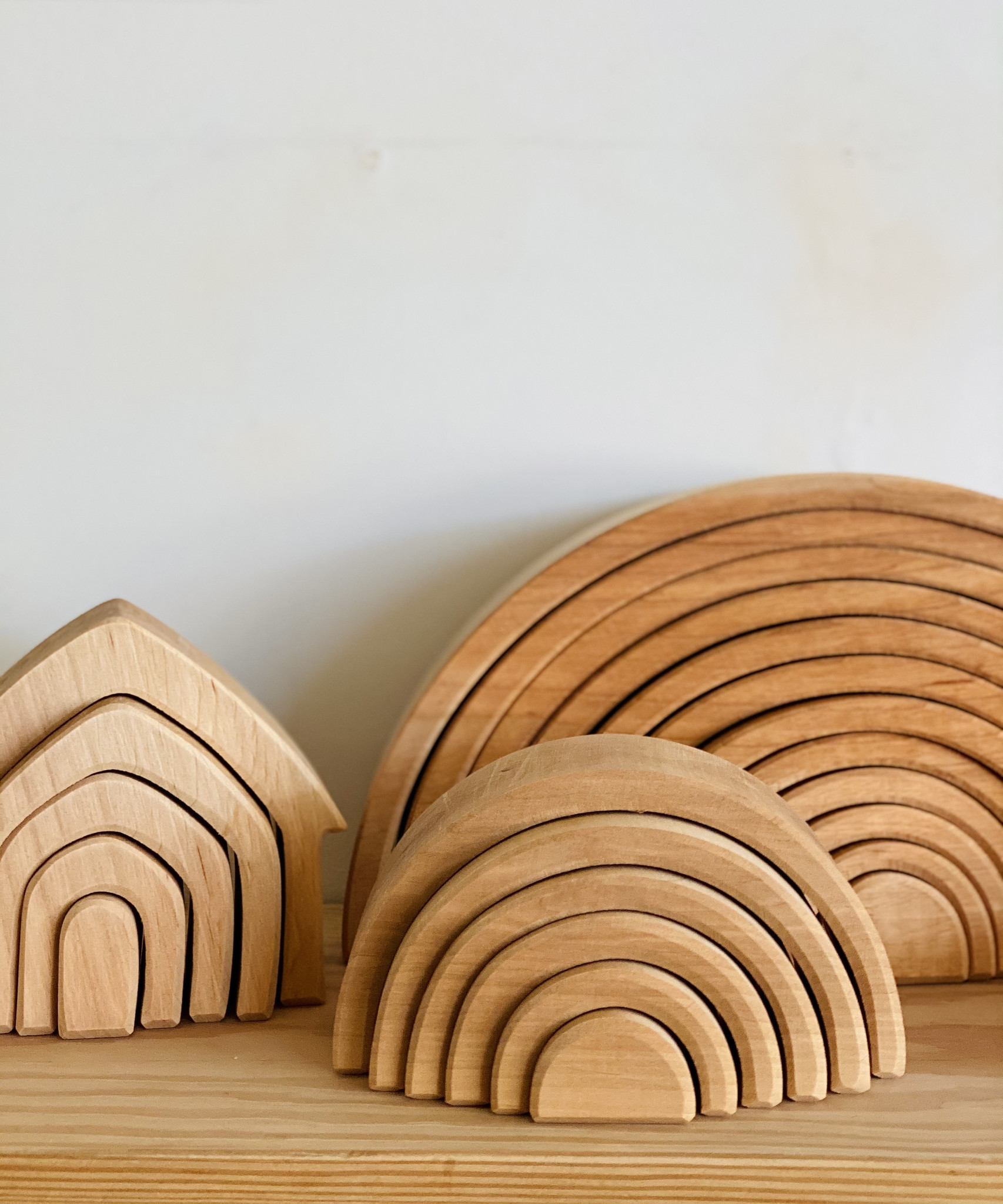 Grimm's itself is a beautiful fairy tale with a happily-ever-after ending of endless imaginative play. Situated at the shockingly picturesque foothills of the Swabian Alb in Germany, the a small, family-owned workshop is staffed completely by elves well-compensated humans with healthcare and has been thoughtfully and meticulously crafting their all-natural wooden toys for generations.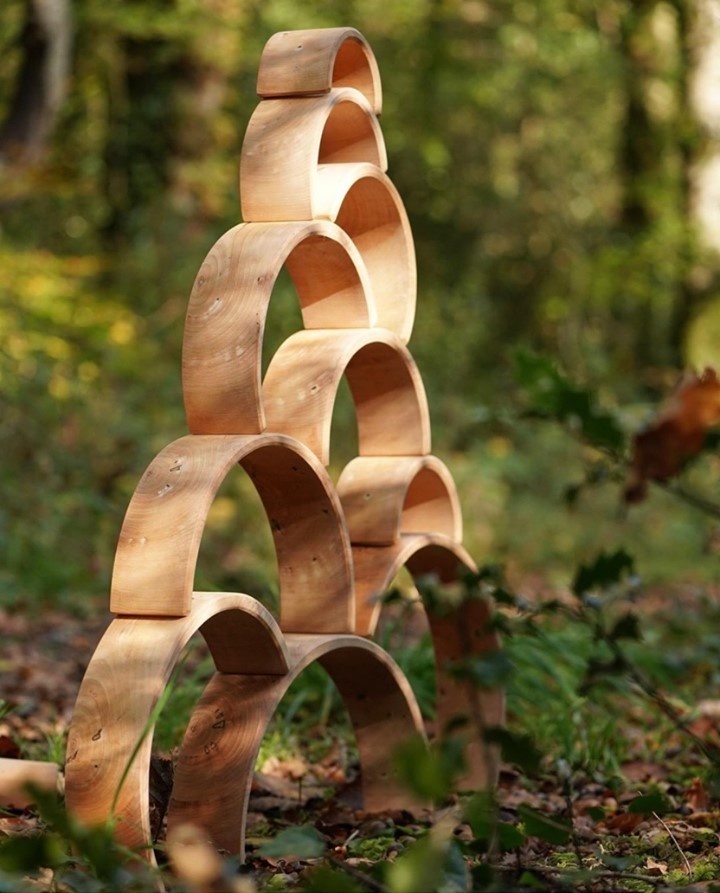 Lovingly hand cut from sustainably timbered, Forest Stewardship Council certified alder, lime, beech, and maple woods, the pieces often bear the unique traces of nature—gorgeous wood grains are as omnipresent as the subtle marks of the human hand. The rainbows and tunnels, in particular, are each cut from a single tree-their very form literally inspired by the golden-ratioed arc of nature. Just as in real life—as with trees and as with children—no single rainbow is exactly alike and every single rainbow is perfect exactly as it is.


Once they've been hand carved, sanded, and sawn, the rainbow friends, building blocks, and fantastical figurines are then lovingly hand-painted, often in partnership with workshops for adults with special needs in Germany, using all-natural kiddo-safe pigments and polished with a simple vegetable oil finish.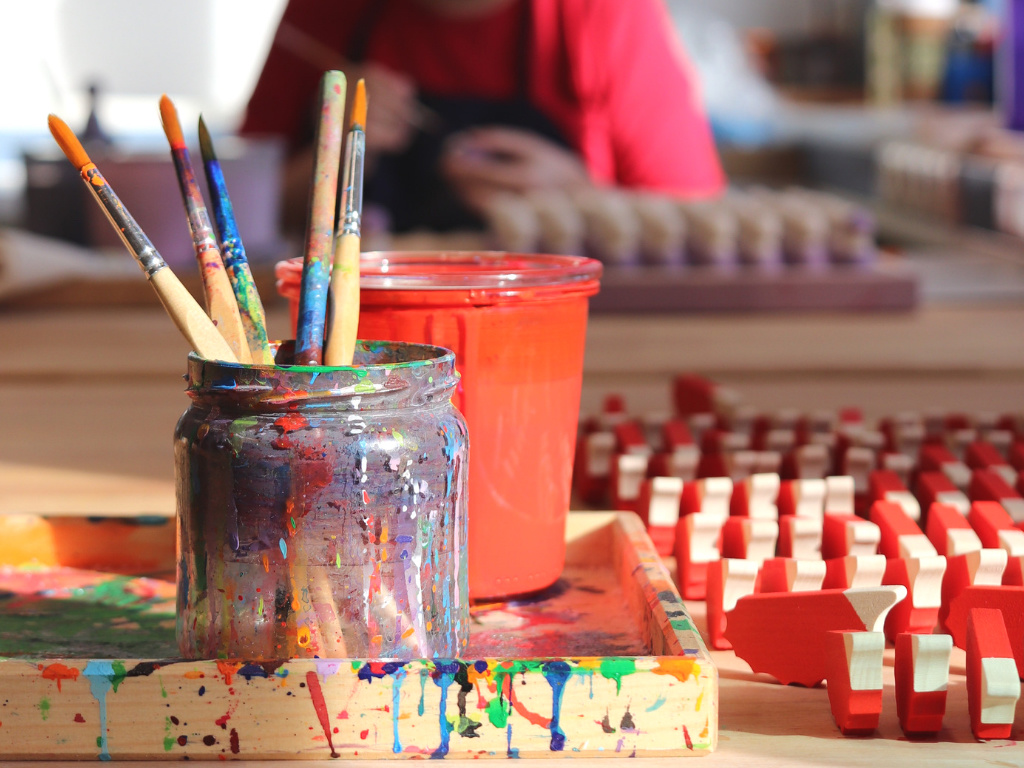 The bright color glaze and plant oils preserve the living surface of the wood in structure and feel, giving them a rough-yet-velvety natural tactile nature that is both infinitely pleasing to the touch and the ideal texture to encourage stacking and sorting. All colors and oils are certified according to the European toy safety standard (EN 71) and the colors are water-based, non-toxic and saliva-fast, which is great because you know they're going straight in the mouth.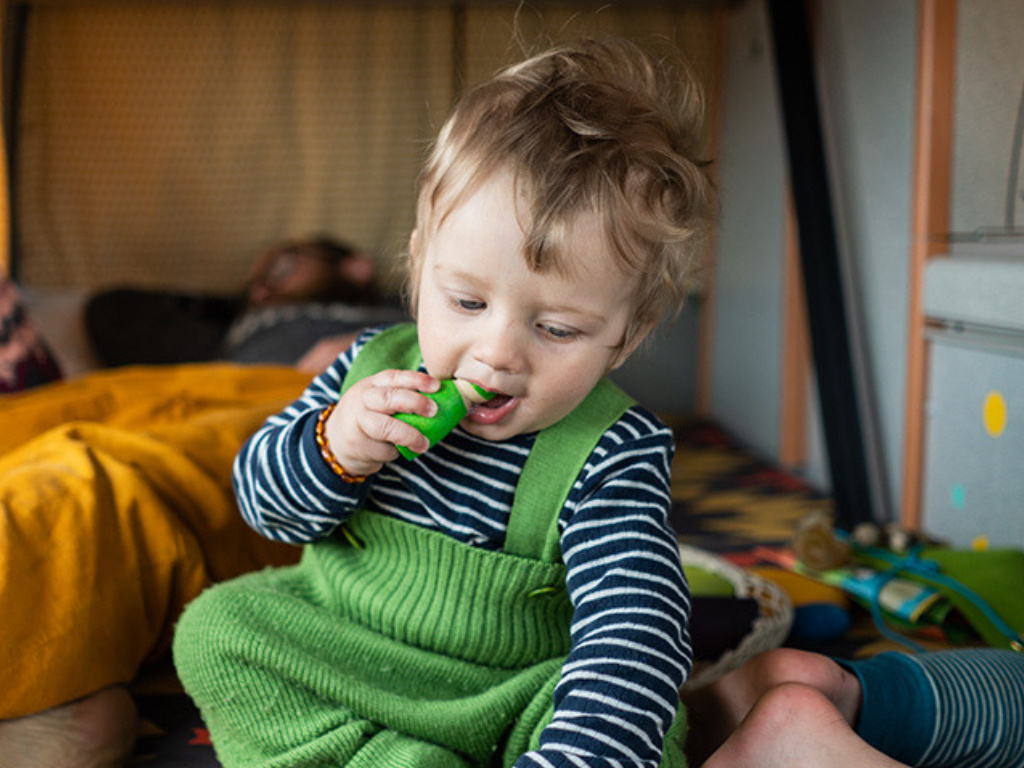 Guided by the open-ended tenets of child-led experiential learning, it's no wonder that these gorgeous playthings are often incorporated into Waldorf, Montessori, and Reggio Emilia environments.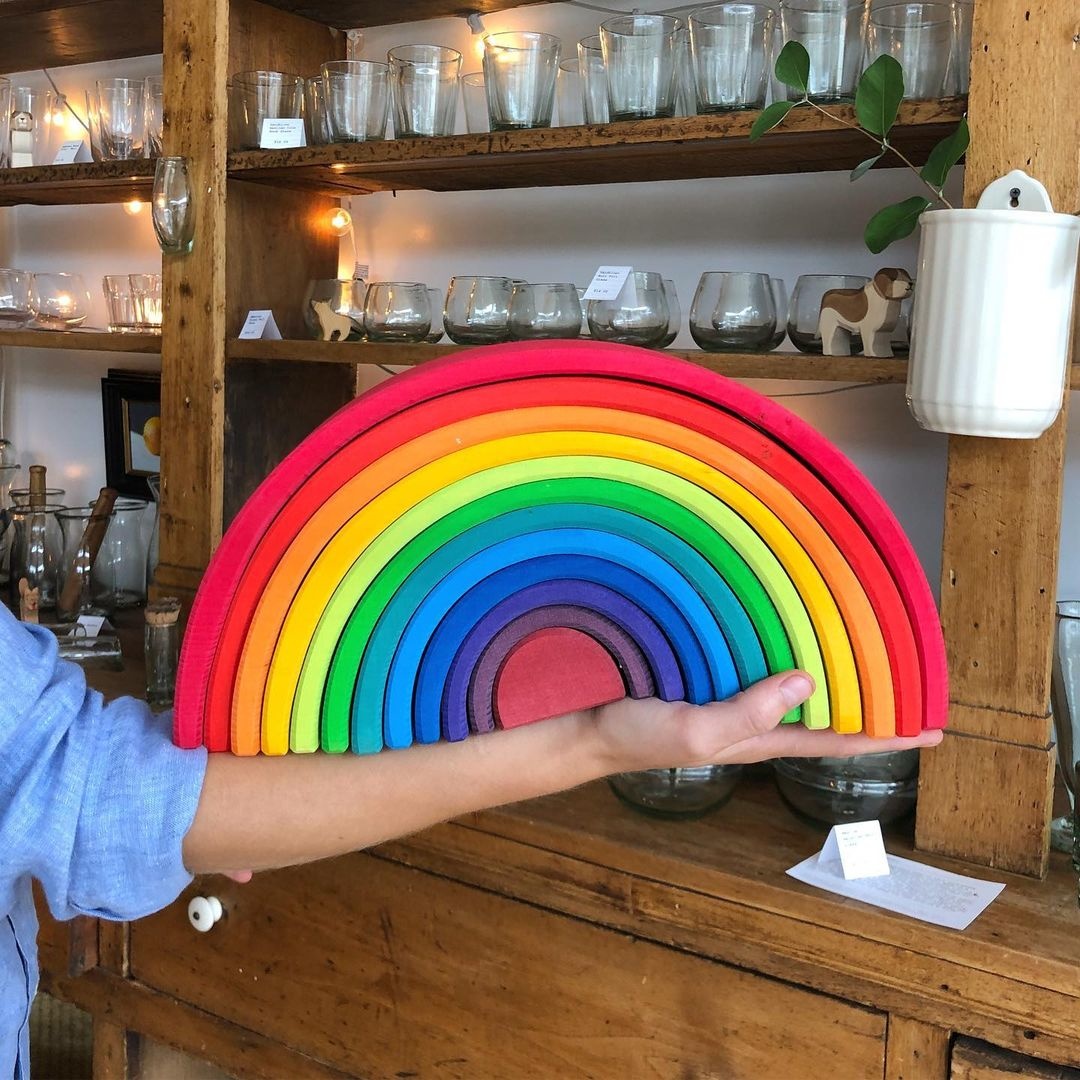 While we're always head over heels for a rainbow bounty, Ruby in particular swears by Grimm's celebration rings (read our love letter here). The sweet and infinitely customizable tableaux are ideal for celebrating big doings (birthdays or vaccinations e.g.) and small triumphs (cutting the season's first iris) alike.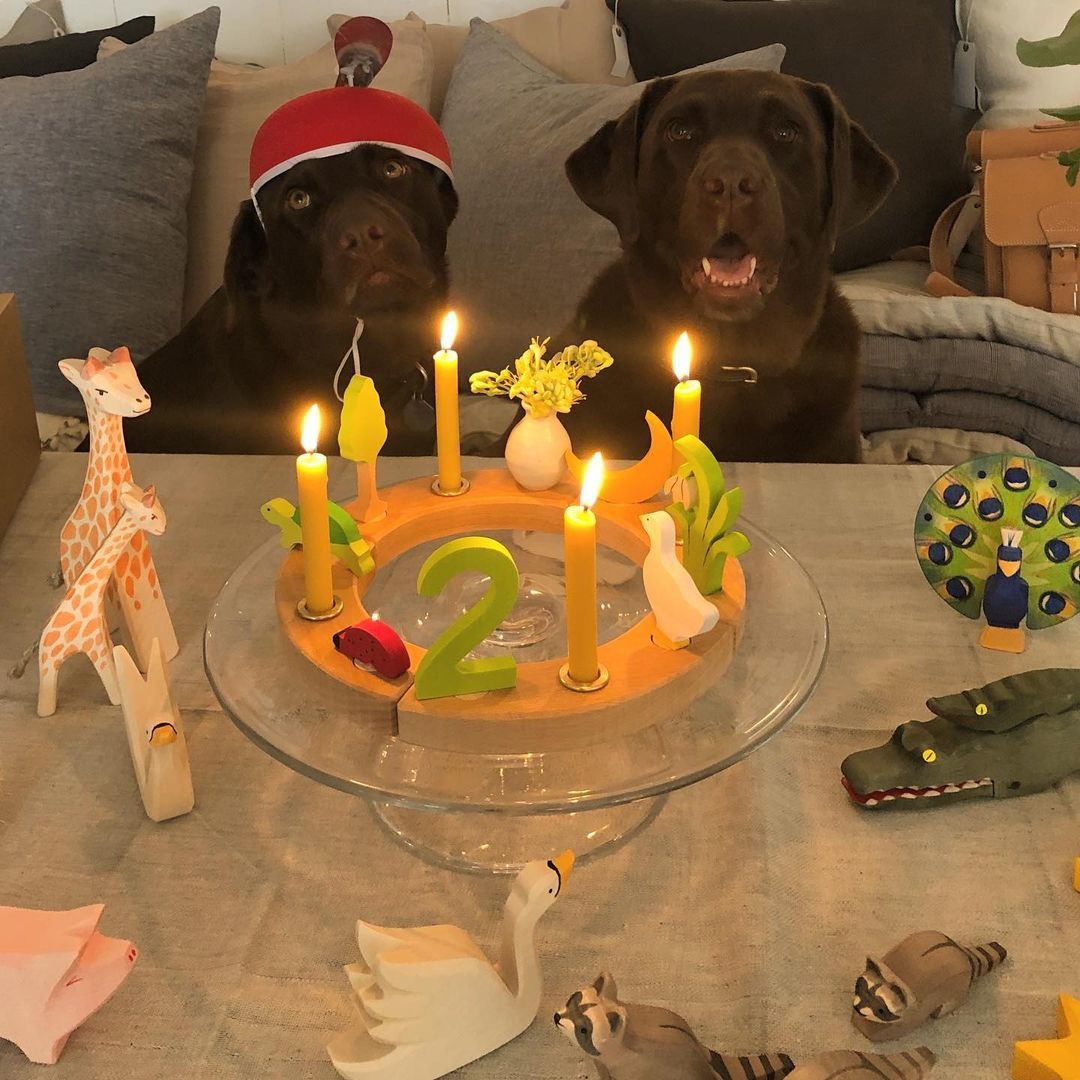 Like all things, living with intention is the goal and while these toys certainly bring a perfectly unfussy heirloom-caliber appreciation for beautiful things straight to the heart and hands of little ones, they are also streamlined and gorgeous enough to keep out on any coffee table. After all, there is no age limit on imagination. Go forth and Roy G. Biv.