Let's talk about ornaments. The ritual unboxing of all of our heart-full favorites is one of the best parts of the season.
In our boxes there are old salt dough figures representing former youthful passions (one Foundry family member's childhood horse-fever was forever memorialized by a little salt dough rider with a toothpick "crop"), dusky old mercury glass globes with snow-blown sparkles, clay disks with tiny handprints, grandmother's beeswax candle clips or mod bubblers (depending on the nature of the grandmother) and, of course, our share of carved wooden labradors and other spirit animals.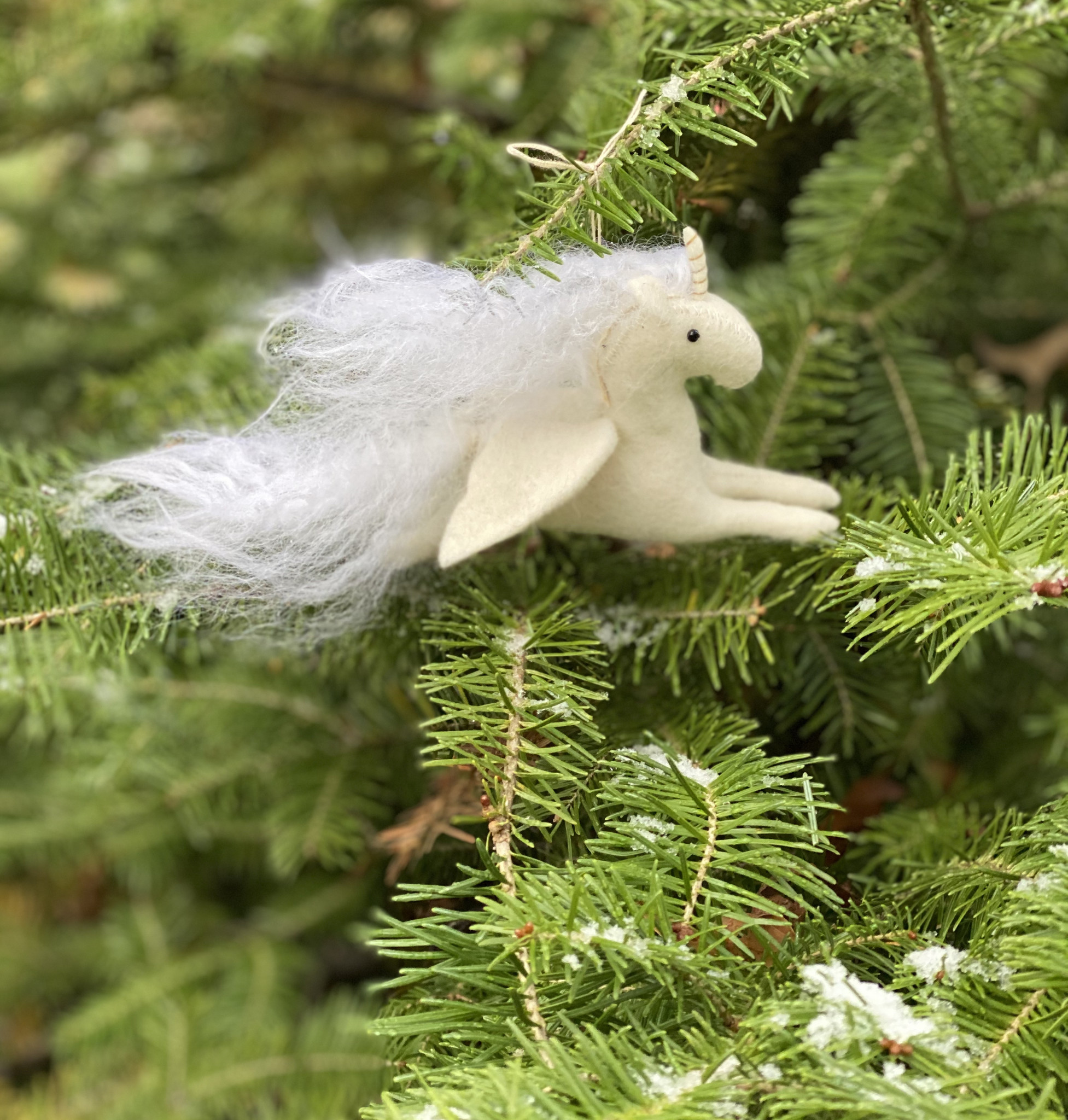 Whose spirit animal *isn't* a unicorn?
The best ornaments each contain a world of story, a tiny history woven together out of time, space, place, and love. Every heirloom has to start somewhere, and our favorites (to give and receive) are the delightful hand-felted wooly menagerie from NYC-Based Craftspring.
Designed in their Brooklyn studio and hand-crafted by a network of empowered artisan women in Kyrgystan, these gorgeous, evocative woolen ornaments are as warm and fuzzy themselves as the feelings of supporting this community of artist-entrepreneurs. This millennia-old tradition of felting comes from a heritage of nomadic culture and yurt living and so do the materials.
All of the sheep's wool is sourced directly from the mountains of Kyrgystan and the generations old technique of wet felting (once used by women to make their yurts) creates a textile that is both strong and incredibly soft to the touch. A resurgence in felting has made a path for women's solvency, and providing source of economic and social empowerment. It is also an ancient and beautiful medium.
Unlike most time-honored favorites that get relegated to holiday storage when their seasons are through, these lovelies are timeless and seasonless (with the possible exception of mistletoe which we think should be deployed year round... who doesn't need more excuses for impromptu kisses??). They're also all-natural and unbreakable, making them ideal for festooning nurseries or decorating desks year-round. We particularly love hanging a rainbow talisman on a high-visibility doorknob as a subtle reminder that miracles are everywhere.
From the sweet animal shapes to the truly beautiful hand finished details (seed-bead pin feathers, dappled spots on the rump of a fawn, a whale's barnacles) If you're looking to multiply holiday magic— and keep it multiplying year round—tuck a dove in a love letter, tie a deer onto a festive parcel, nestle a narwhal in a batch of fresh-baked shortbread, perch a pufferfish in the tree, and add a new friend to the box of yearly beloveds. 
Discover all Craftspring ornaments here (and all of our other festive finery here!).