Basket got squashed? No problem!
Natural fiber baskets have so many great qualities. In addition to being sturdy, strong, gorgeous, and infinitely tote-able, natural fiber baskets have resiliency built into their very makeup. If an errant retriever whaps your basket out of shape or it gets crushed in a closet, perhaps under a pile of OTHER baskets (just us?), it's easy to hit the reset button. For reference, all of our grass and jute baskets are actually shipped flattened to cut down on freight waste. Full disclosure: they actually arrive from the artisan in a delightful nesting-doll M.C. Esher-basket-puzzle and we re-shape every one of them using this exact method. Here's how to do it: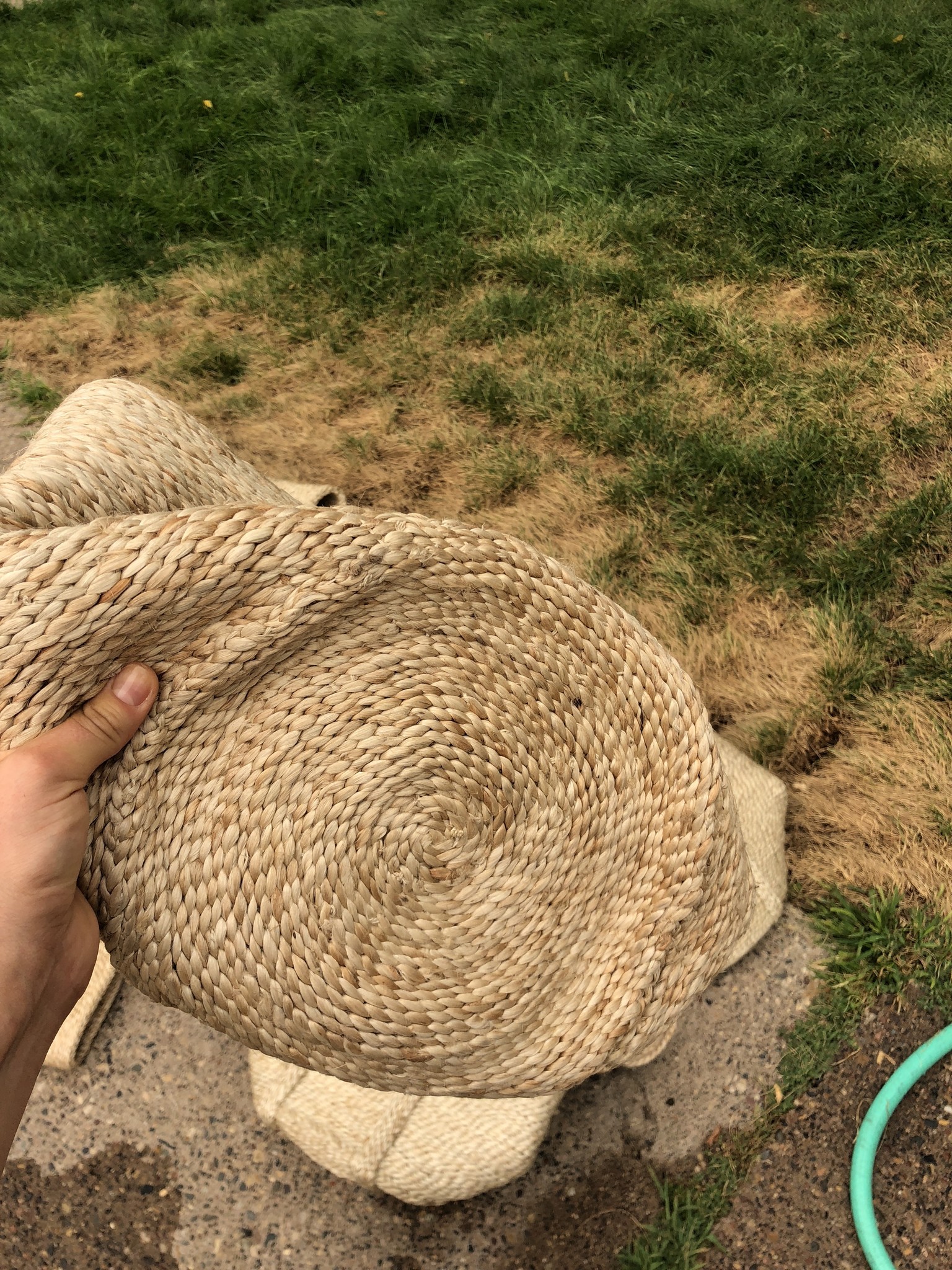 Simply submerge the basket in water for 5-10 minutes—if your basket has leather handles or other non-fiber details, keep those above the waterline. As an added bonus, most fibers will give off a sweet, grassy or earthy scent when submerged. Always nice to roll a little pleasing au naturel aromatherapy into your to-do!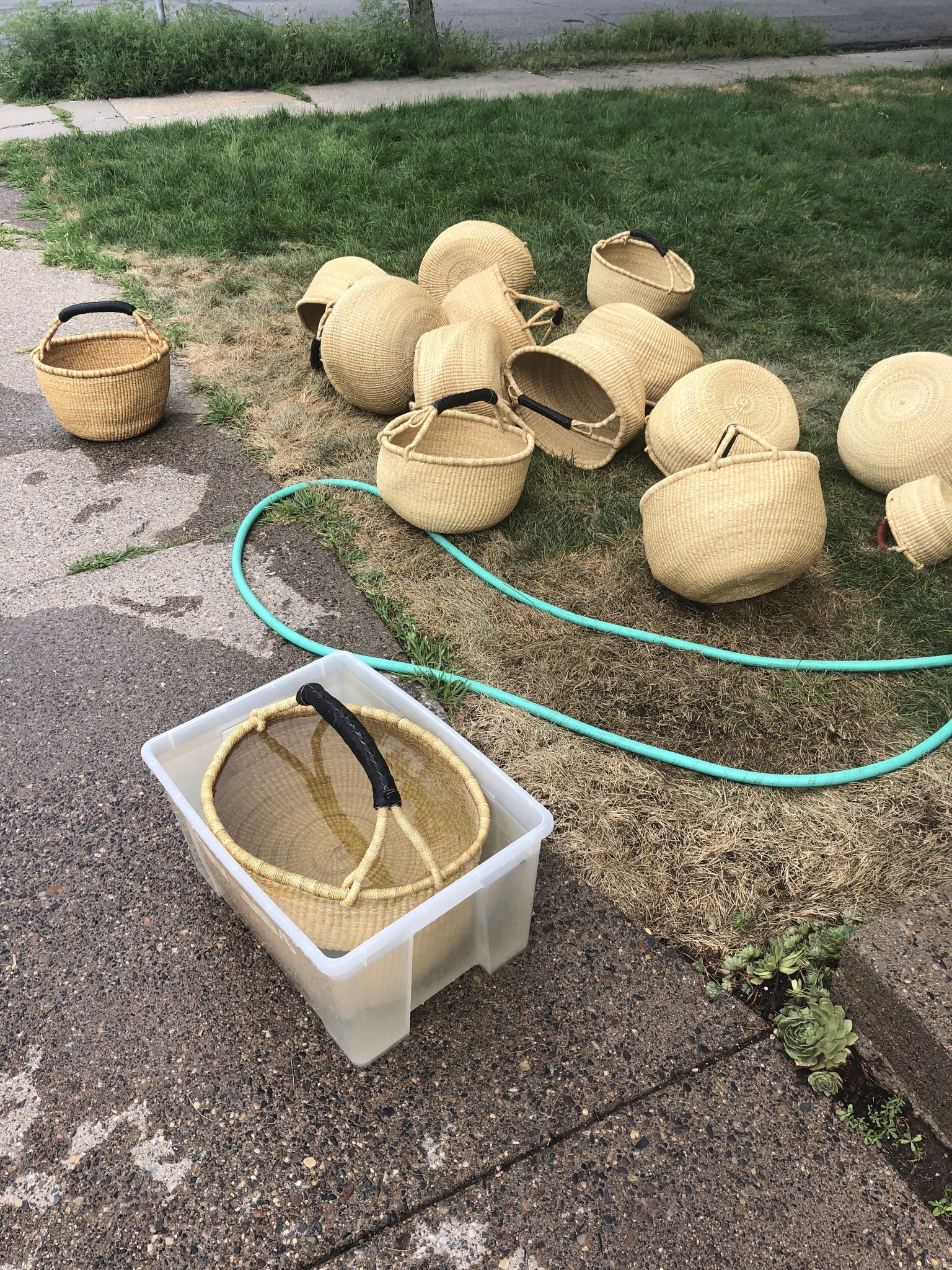 Remove your basket, give it a shake, and reshape. Really get in there with your hands and whap it around! The basket can take it! Let dry completely on a towel.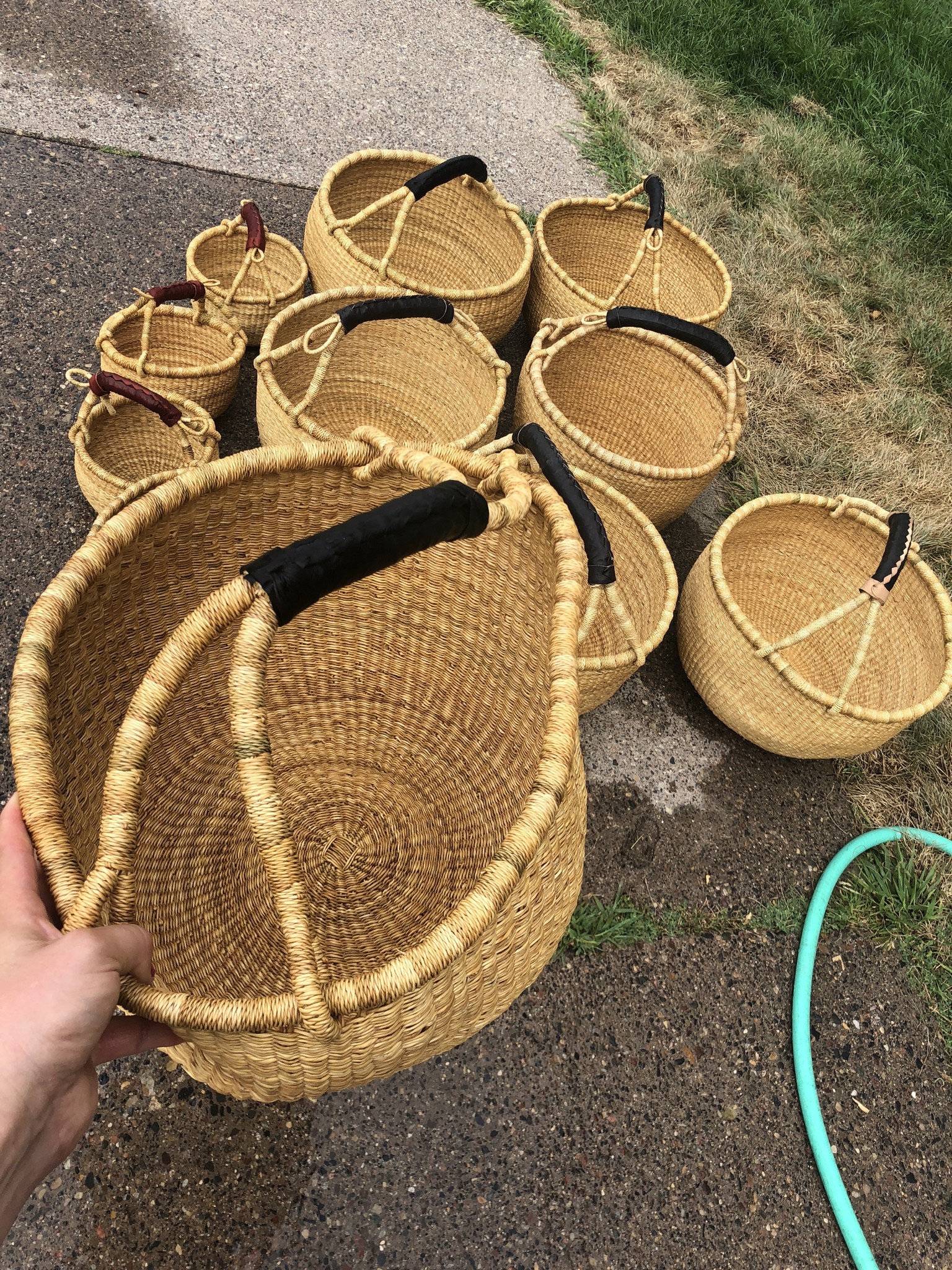 Note that there may be some slight natural pigment transfer as the fibers dry, so use a towel you don't care about getting a little schmutzy or put your drying baskets on another conducive-to-drying surface (perhaps the bathtub or maybe the back steps?). Lillian leaves hers sitting in her driveway. You do you.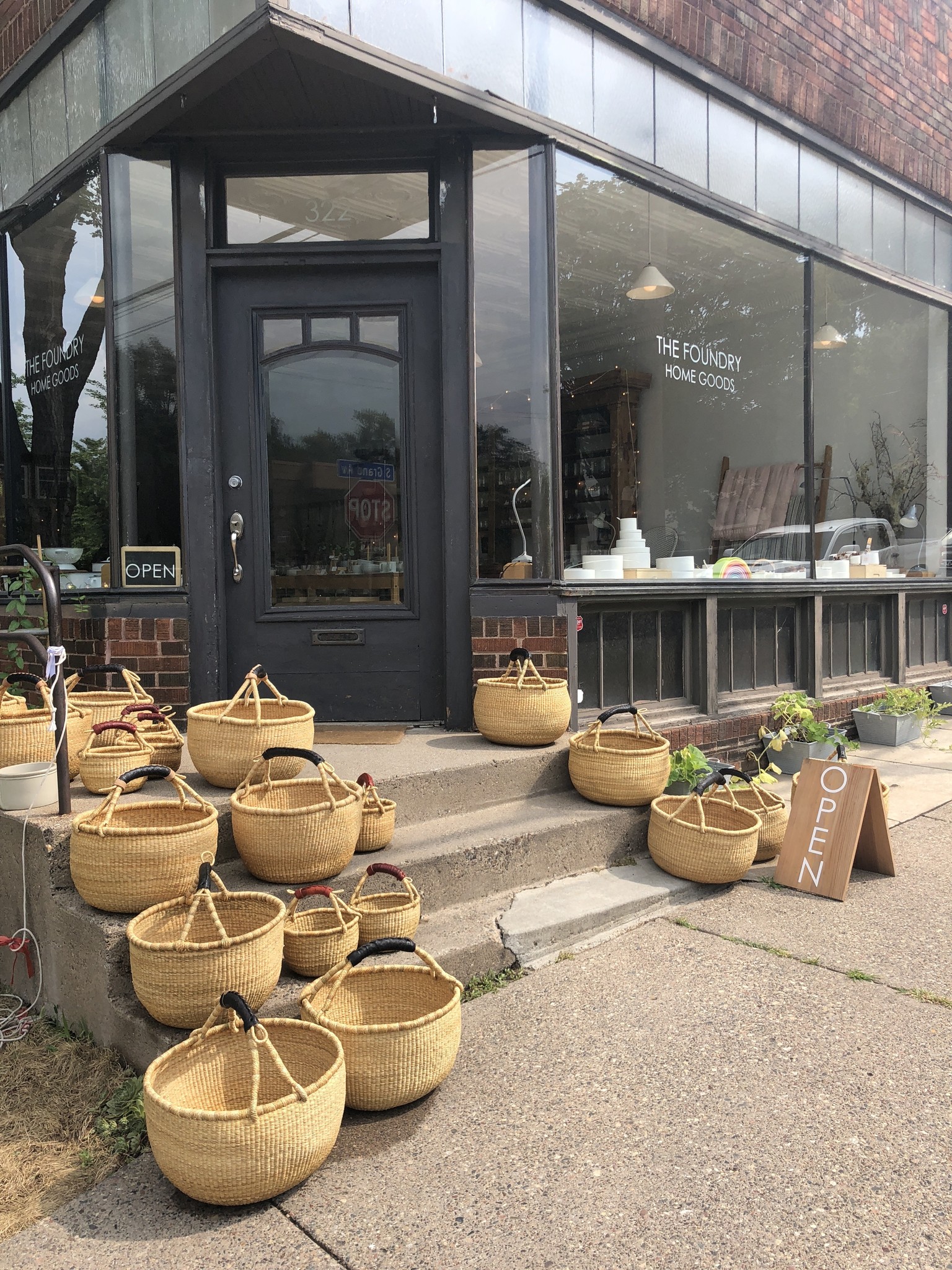 We can attest that this simple refresh definitively works wonders on our grass and jute baskets (as well as our palm market bags) as the hands-on re-shaping is particularly suited to softer, woven fibers. However. In our experience this works for pretty much any natural fiber basket that needs a little love. As anecdotal evidence (dunk precious heirloom baskets at your own risk!), we've used this same method to rescue: an old honeysuckle vine onion basket that got unusably smooshed in the mail, a beloved collapsed palm Moses Basket (toddler legs officially grown too long), and even one very sad Easter Basket that got left out in the rain. 
To see Lillian's expert-level reshape techniques, we've got some hands-on video instruction right this way (we're still working on activating prairie grass smell-o-vision).