We're not sure when the misinformation campaign against linen started but we're here to set the record straight. Linen is not fussy or high maintenance. It is not hard to care for or difficult to clean.

Linen is strong and soft, sustainably harvested and insanely durable, airy, sweet-smelling, super absorbent, and made the same way for thousands of years. It drapes beautifully, dries quickly, and looks and feels better the more you use it + wash it. It is, quite frankly, totally awesome. Linen is so great, in fact, that every other single piece of fabric in your home legitimately wants to be known as a linen and in fact goes so far as to insist that its home be called a "linen closet". Linen is what cotton-poly dreams of. Aspirational.
Like good dogs, milk cows, and our favorite perennials, linen doesn't ask for much. But, like those excellent things, if you treat it well, with specific consideration and care, it will love you back for a lifetime.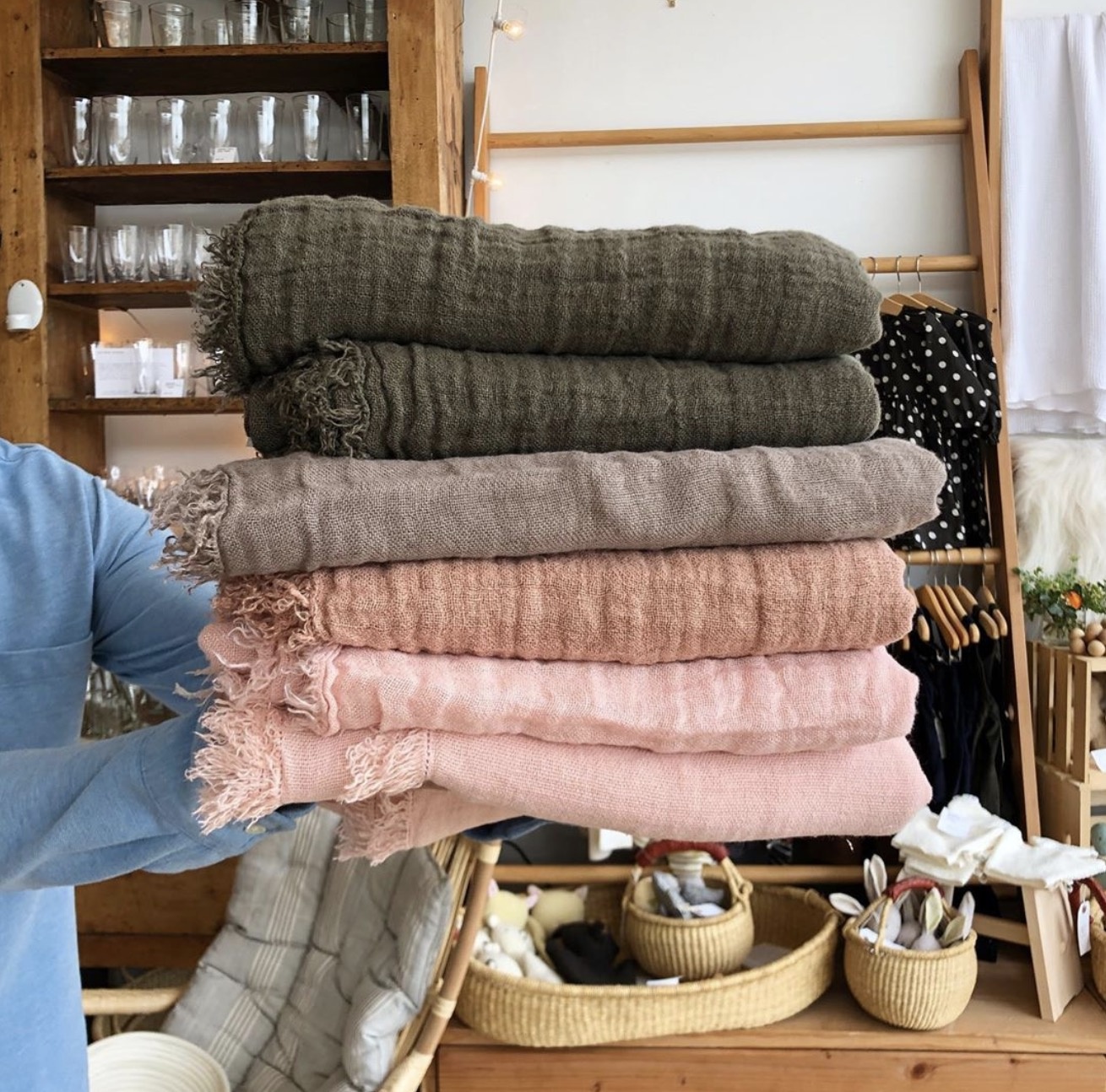 WASH
Made from the inner fiber of the flax plant, linen fabric has been found in prehistoric caves, where we're prettttty sure there wasn't a washer/dryer. That being said, linen linens love to be washed. It actually gets better when it's washed. Softer. Stronger. More supple. You can wash linen by hand (obviously) but it is totally suitable for tossing in the machine. Cool or lukewarm water plays nicest with linen's super-absorbent fiber core.
We swear by the PUR Home super-powered powdered Laundry Soap (available in our Bulk Section) which leaves linens smelling of a delicious combination of Sweet Orange, Bergamot, and Grapefruit, a dream pairing with linen's own subtle grassy aroma.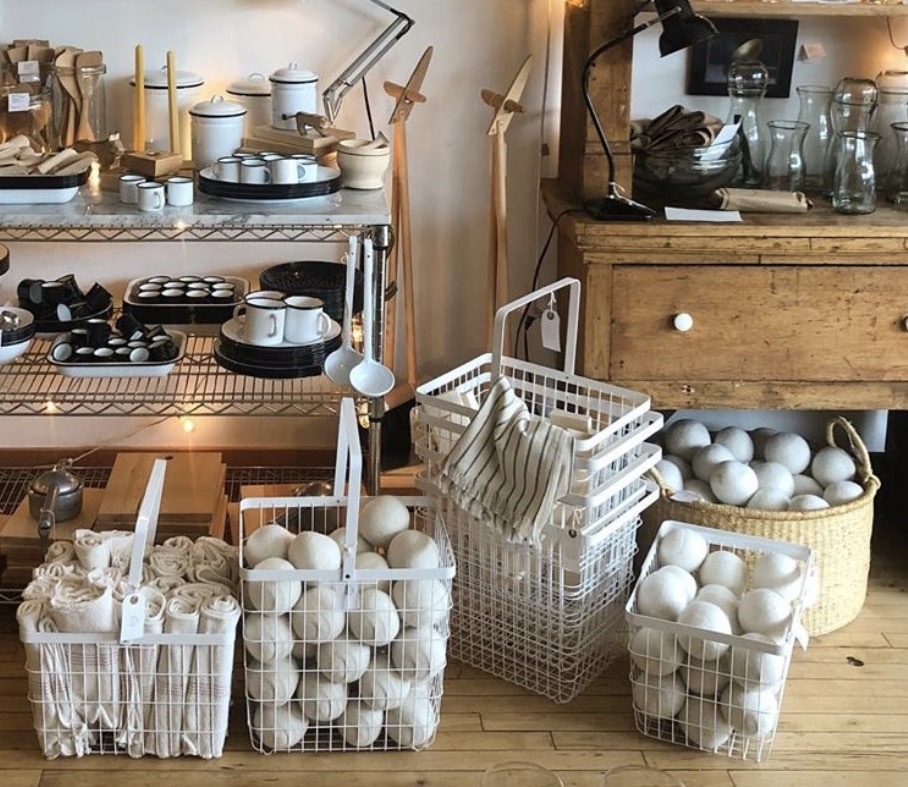 DRY
Linen can be put in the dryer. We said it. Tumble dry, low. We recommend adding a few dryer balls to "beat out" linen wrinkles and add fluffiness. Linens that sit in the dryer can become stiff or re-wrinkle, so we also totally support removing them while they're still a little damp and hanging them to dry. 
Like all natural fibers, hotter temperatures *can* cause linen to shrink slightly (especially true for first-time-washings on linen that has not been pre-shrunk) so if you're concerned or the fit is precious, you can never go wrong with just hanging them from the get-go...they dry fast!. This Danish folding drying rack is an ingenious helper in small-space laundry rooms and, for anyone with outdoor space and excellent taste, we can't recommend this insanely gorgeous sculptural drying rack highly enough.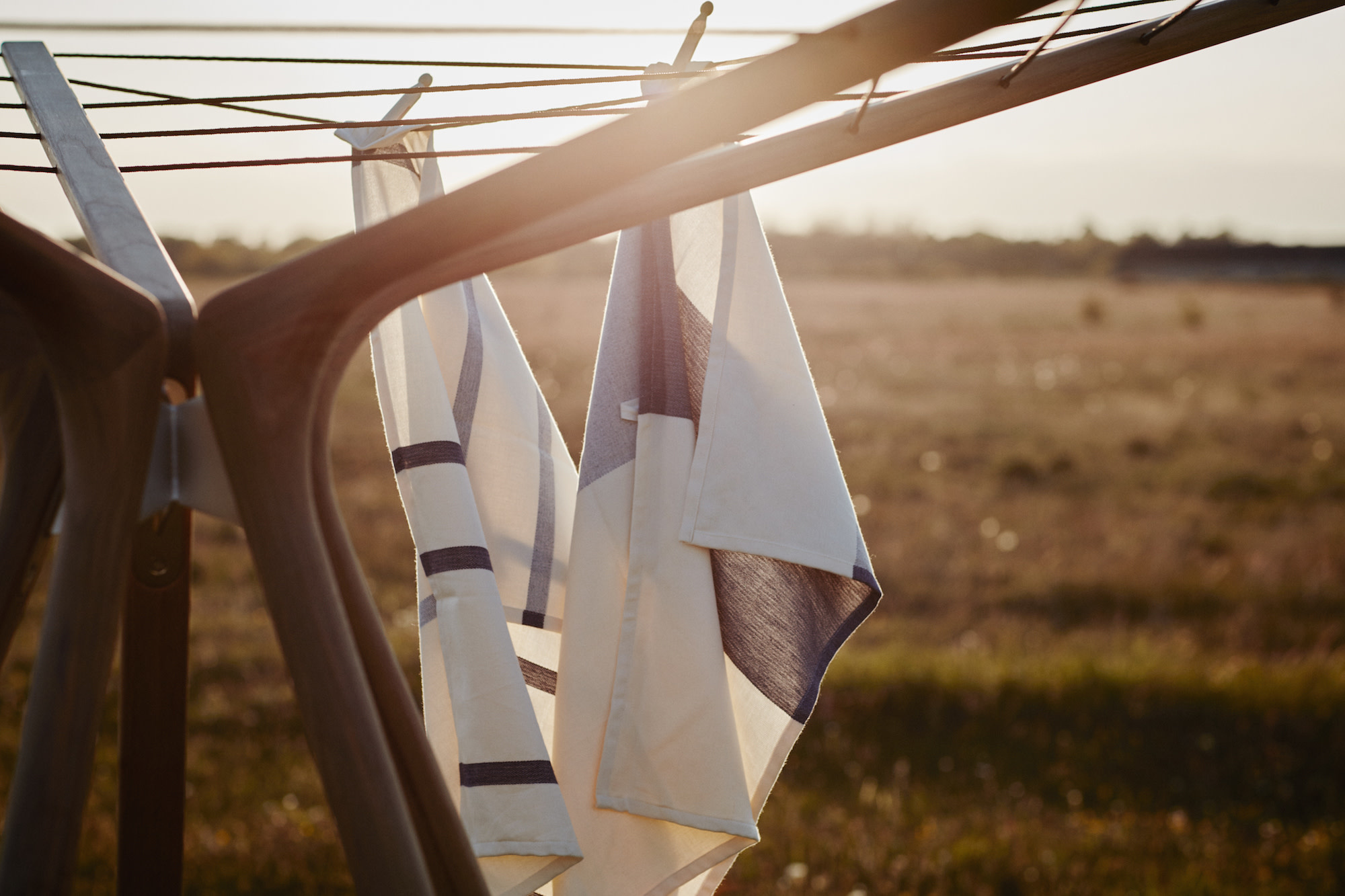 IRON
You don't have to iron *angels sang*grandmothers wept*ancient cans of Niagara Starch ptthhhed their last*. Smoothing damp linen and hanging it to dry will overcome most wrinkles, as will hanging it in a steamy location like the bathroom. That's not to say you can't iron. If you like to iron, linen likes to be ironed. Ironing slightly damp linen makes a satisfyingly crisp fabric, one we only usually encounter on European sleepovers where you think "What on EARTH are they doing to these sheets to make them so dang dreamy!?" The answer is pretty simple: spending a fair amount of time ironing 100 year old linens until they're practically transparent with goodness and wonder. If you have the time, the inclination, and some amazing inherited cache of heirloom sheeting, DO IT.
TREAT
Some things get stained. It's not linen's fault you have a two year old. Luckily, linen is down with exploratory toddlers, marinara dinner parties, and red wine gesticulations—in short, the stuff of a good life. We have a secret weapon in our stain fighting arsenal: the  horsehair  brush. 
While a stain brush is an incredible tool for many fabrics, its strengths are particularly well suited to linen's larger weave. Its portability also makes it a great option for upholstery. Depending on the nature of the stain and its age, brushing may actually be the best (and only) option. If the stain is dry, try brushing it first with a simple, gentle, up and down motion. If the stain is wet or doesn't come out with brushing alone, treat the stain with the stain solution of your choice (also available in our Bulk Section) and brush the treated stain. We like this one for its small size and maneuverability. If it's good enough for yer face...
STORE
Clean, un-treated linen is naturally pest-phobic. While bugs feast on wools and cashmeres, they'll typically avoid linen unless it's been starched or if food stains are left to sit (another reason to treat that stain ASAP). Store clean linens it in a cool, dry place and skip the plastic bags. The best storage for linens is a cloth bag made of...linen. Pop a sachet in there because why not.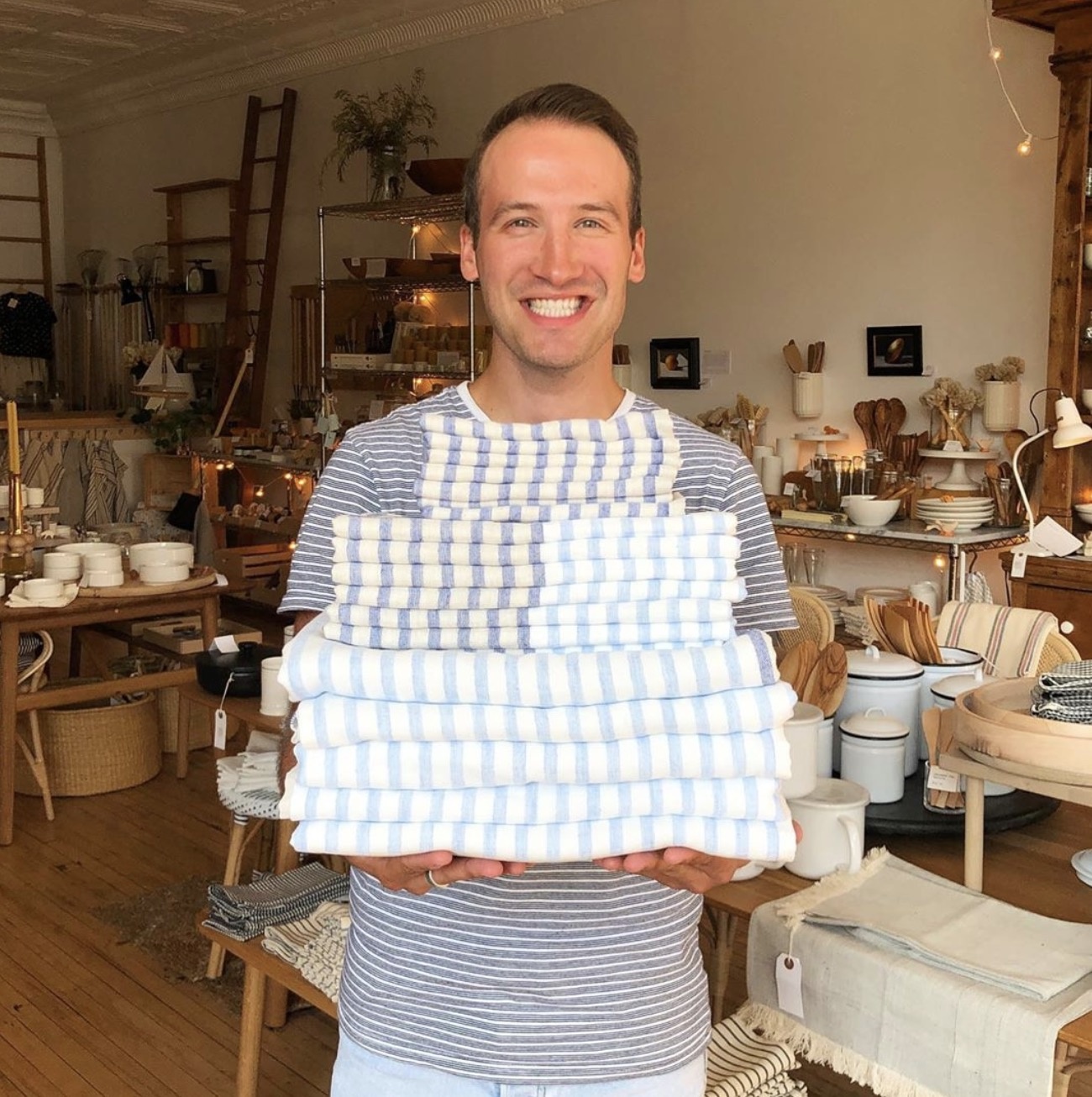 There you have it! Linen: cared for. Simple and easy, just like the beast itself.