Like so many great love affairs, we first fell head over heels for enamelware on a roadtrip. Sticking a classic enamel mug into that tiny bit of space at the end of the carpetbag was a last-minute impulse, but one that has served us well on every trip (and many home-bound adventures) since. Morning cowboy coffee, evening sundowner rosé, an overflowing cupful of blackberries gathered by the roadside, butter melted at the edge of the campfire when we saw a sign with an arrow that said "clamming->this way"... When on the road, literally everything tasted better out of our sweet, sturdy little mug. When we got back we thought "why not bring some of that beautiful wanderlusty magic into our everyday?".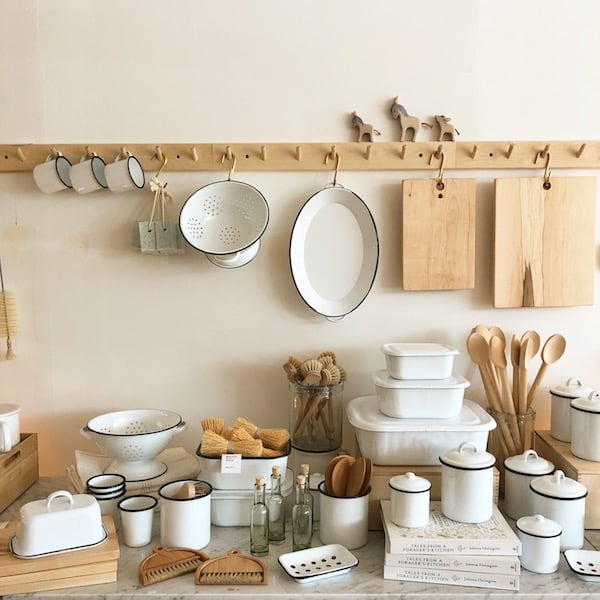 Our romance with enamelware is endless. How rare it is to find something that feels right at home in dusty desert campsites under a thousand stars, in rustic country farmhouse kitchens brimming with fresh milk and wildflowers, and on pared-down minimalist apartment countertops with Sunday crosswords and fresh-baked bread? Since we also feel right at home in those settings, it's pretty much a match made in heaven (or, in this case, Germany).
Enamelware comes by its timeless appeal naturally, after all, the classic hand-fired treatment has been a lightweight, utilitarian workhouse for centuries. Enamelware is metal—not ceramic, so don't put it in the microwave!—made from hardy steel fused with melted glass and fired at exceptionally high temperatures to achieve its signature glossy-hard finish. This process makes it easy to clean, rust-averse, safe to use in the oven, dishwasher, or freezer, and long lasting. There's a reason your grandmother still has hers. While historically enamelware comes in many colors, the traditional color combination—white with a hand-painted blue-black or navy rim—is our absolute favorite.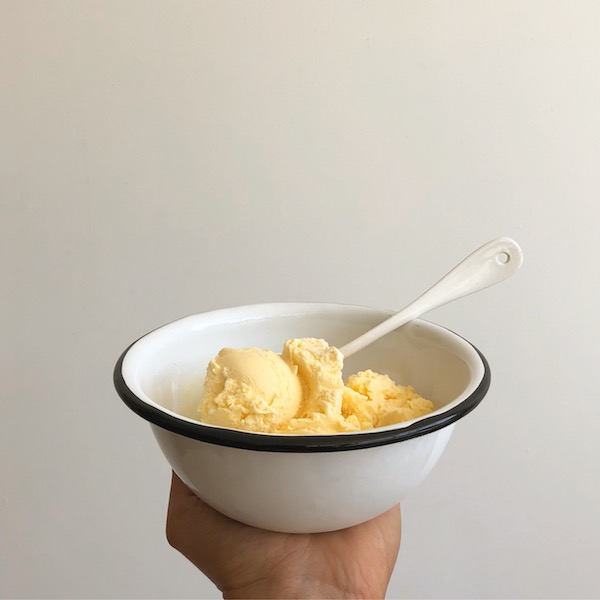 There's no doubt that enamelware is pretty (there's a reason it's an all-star in those fancy food-blog centerfolds), it's also totally practical. Since these sturdy pieces are built to withstand extreme temperatures they heat and cool quickly and are ideal for taking straight from kitchen to table—and look effortlessly elegant doing it.

While it can withstand extreme temperatures and a host of other abuses (looking at you: camping with children) enamel's kryptonite is its vitreous coating. Don't bang it with a spoon or drop it like it's hot (even if it's hot!) or it can chip. Luckily, any chips or "imperfections" in the coating don't affect usability, and, like most patinas, we find them charming.