One of the things we love most about living here is our city's sense of possibility. Neighborhoods feel like home, vistas appear magically, quiet corners hide new spots that quickly feel like old favorites, and moments of both subtle beauty and great grandeur can often be spotted like daffodils popping up through thick snow... if you know where to look.
Luckily, we happen to know two brilliant insiders who have dedicated a good deal of time to discovering those gems and sharing them with the world. While Josef Harris and Liz Gardner (the genius locals-in-the-know behind Bodega LTD.'s A Stylist's Guide to Minneapolis + St. Paul) have compiled a deep knowledge of our city's hidden world of beauty and possibility, we all know who the real insider is. Here, Ruby & Turnip sit down with Aggie (née dame Agnes, a husky with a husky voice), to get the true behind the scenes scoop on our amazing city. Ruby & Turnip, take it away!
Q: Hi Agnes! I'm Turnip! Hi! Hi! Can you introduce yourself for our readers?
A: Hello everyone, I'm Agnes, a.k.a Christy Fur-lington, the furry boss lady at Bodega Ltd. You may have seen me on the instagrams where I have been known to serenade my audience, nap dramatically in my human's chair, and strike a supermodel pose.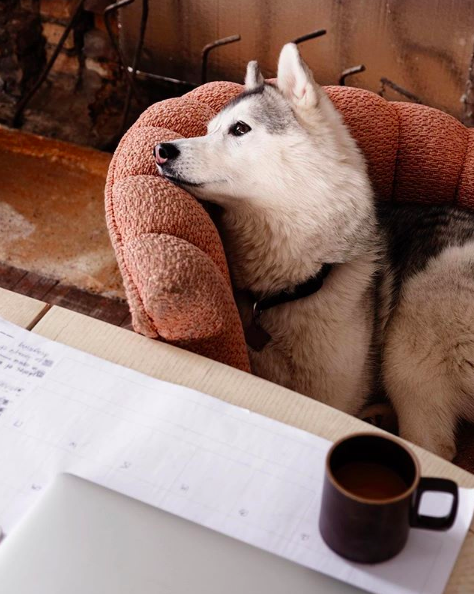 Q: Can you tell us about your humans, Liz & Josef?
A: My humans are a-ok. I hear people telling Josef that he's really good at strategy. He loves to give people good ideas for their businesses but tbh I am really just interested in our time at the dog park and the fact that he lets me pick out the largest treat I can find at the pet store. Liz? She makes things pretty and because she's a designer + stylist, there are always so many things around the house for me to inspect. She may be preeeeetty cool, but you've probably seen me sitting on her lap at all times just to remind her who is really in charge. This is my world and they are just living in it.
Q: I heard Liz and Josef bought you a new house recently, what's your favorite room?
A: As you may know, I'm part Siberian Husky and part cat, so I am veerrrryyyy happy about all of the window perches in my new house. (9 to be exact. I counted on my very furry toes). Now, I migrate from window to window based on prime bunny watching programming.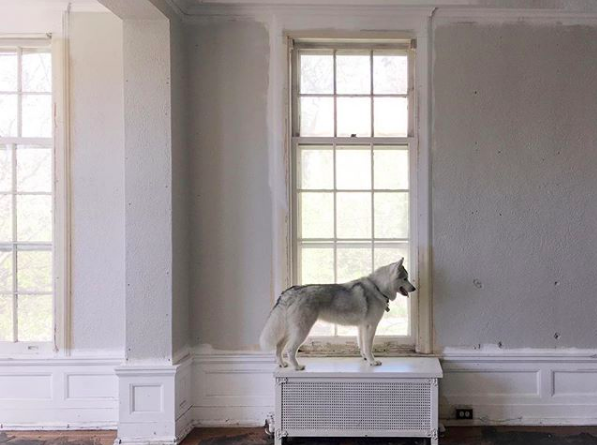 Q: What's your favorite dog-friendly restaurant or patio in town?
A: My friends at Spyhouse Coffee have always indulged my need for not just one, but two treats each morning so they are at the top of my list. They never scold me for being demanding or for giving their patrons a surprise performance of "Roo-Arooooo-rooo-rooo". My other favorite dog friendly hang is The Home Depot. Let me tell you, their selection of hard hats is great for my fashion-forward sensibilities.
Q: Would you share a few of your favorite Instagram feeds? Ruby has been following @kevinbacon for a while now, but the posts are pretty boring so far... 
A: Grand Café's instagram @grandcafe_mpls really gets me. That Foie Gras custard in an egg has my name all over it. Don't be alarmed if you see me and my pack in Wes Anderson's new movie Isle of Dogs cause I was the muse for the main character.
Q: I've thumbed paged through the new Bodega Ltd Stylist's Guide to the Minneapolis + St. Paul and I love the pictures! What's your favorite section??
A: Well, I am biased. I like the "Where To Eat" section. Particularly, the page that includes Lowry Hill Meats. They are my new neighbor and the nice people who are fixing my house get sandwiches from there often. I have perfected the artform of strategically begging from the whole crew to ensure a full smorgasbord of flavors.  
Q: Can you read?? What's your favorite Magazine?
A: I prefer whichever magazine my humans are trying to read atm. Remember, I told you, I'm a cat. Also, the people at Architectural Digest were nice enough to let Jennifer Aniston have pictures of her house next to mine, so I guess I'd say their magazine is alright, too. You can check out my modeling here.   
Q: Mailman or UPS driver???
A: I can see the UPS driver from one of my perches so depending on where I am at in my napping schedule I may simply raise an eyebrow to let my humans know that he has arrived OR I will greet him with the fervor of a squirrel that is about to escape me.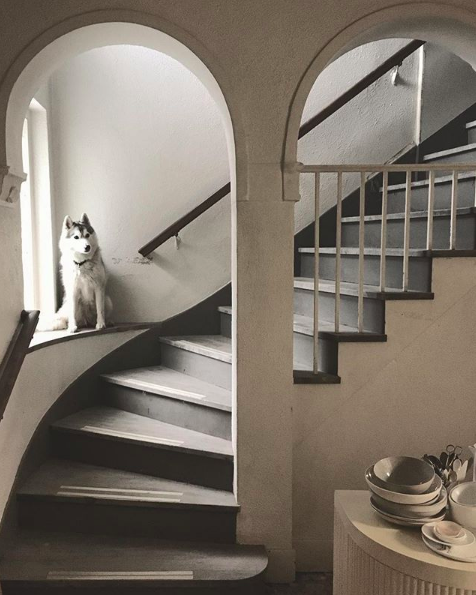 Q:  I like naps. Do you like naps? Where do you like to nap?
A: Top choice for napping is Liz's pillow. Preferably, when she is trying to use it. Second choice is this new terrazzo floor that my humans gifted me with. It keeps my undercarriage cool.
Q: Did you have a co-author on the book? Was it Jack?
A: This book was made by my humans and their dear friends Steve & Mary Jo Hoffman. They have a puggle named Jack, who has also been known to have a few opinions that he voices in his distinct beagle tone. While our humans were making creative magic on this book, Jack and I negotiated important peace treaties like "who gets more lamb shank" or "who will get the coveted seat between Liz & Mary Jo at the table".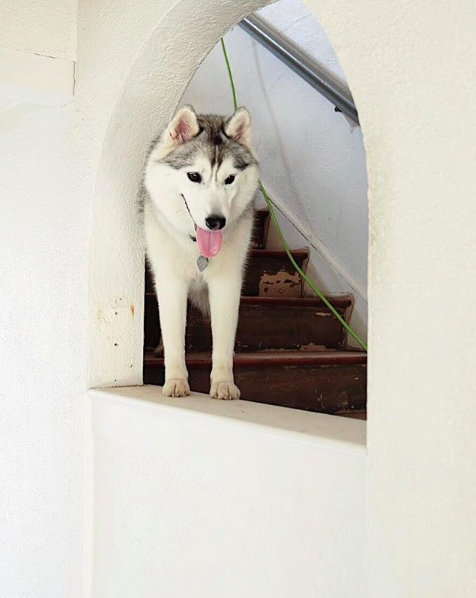 All photos courtesy of @lizgrdnr and @josefharris