There are infinite things worthy of celebration. The usual big ones: birthdays, anniversaries, grand accomplishments, particularly excellent Wednesdays...but also smaller triumphs: the explosion of flowers in the meadow, the discovery (or re-confirmation) of the existence of fairies et al viz. the presence of fireflies, the first snow, cake, Ruby...Ruby eating cake.
In the name of living with intention and taking every possible opportunity to elevate and celebrate those things in our lives that make the living of it truly sweet, we are enamored of the European concept of the "Celebration Ring".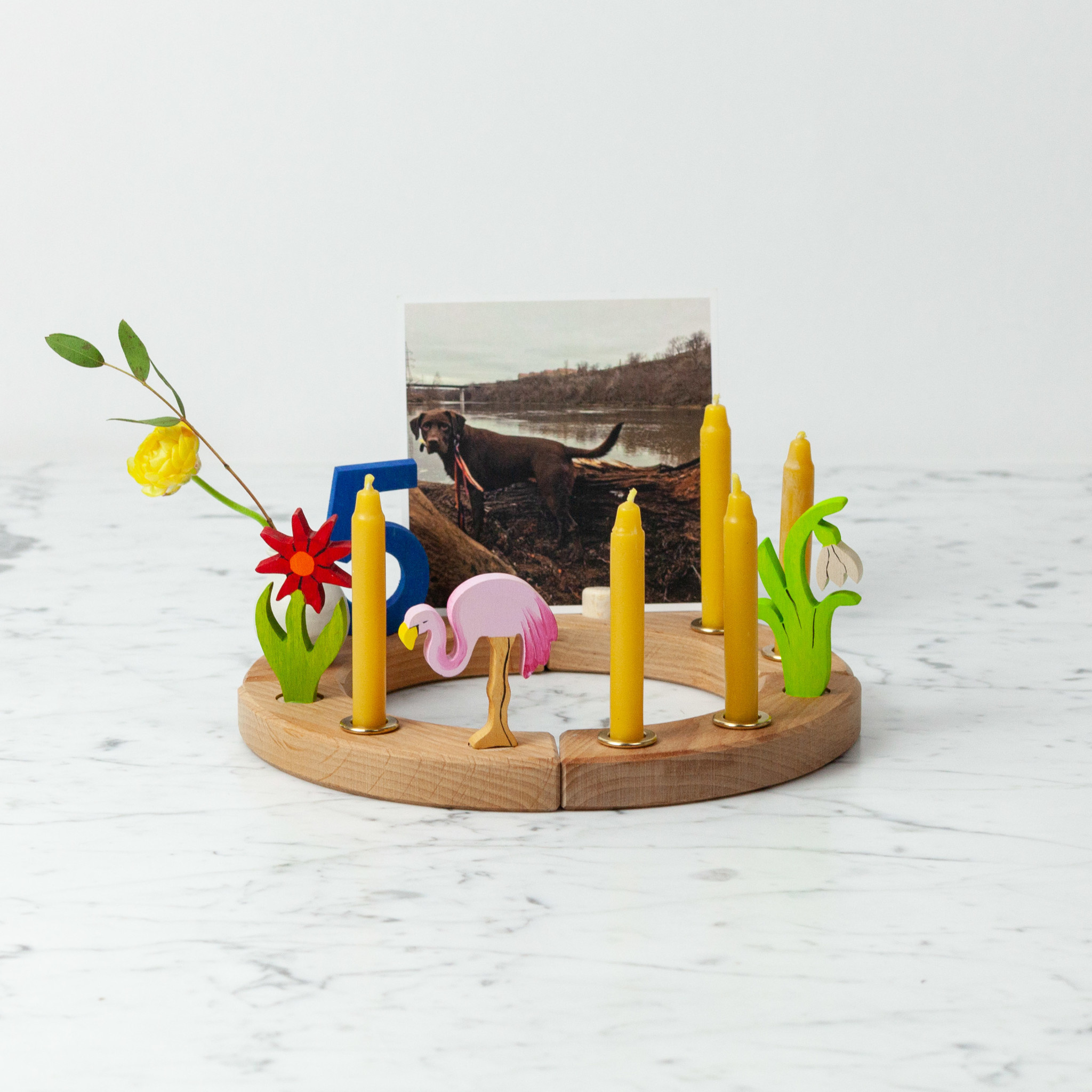 This simple, beautiful, modular ring is ideal for building little altars tailored to any bright and beautiful occasion you can conceive of.
Infinitely stock-able with any of the accompanying menagerie of celebration friends—everything from fox to flamingo, a small forest, a tiny vase for holding a single feather or tiny bouquet, and the whole crew of numerals—a special insert that holds a card, photo, or important paper, or a simple brass candle holder (a must for safety and for flair that just so happens to fit our Old Mill Beeswax Tiny Taper/Menorah Candle *perfectly*), this set-up invites imaginative jubilation in all of its forms.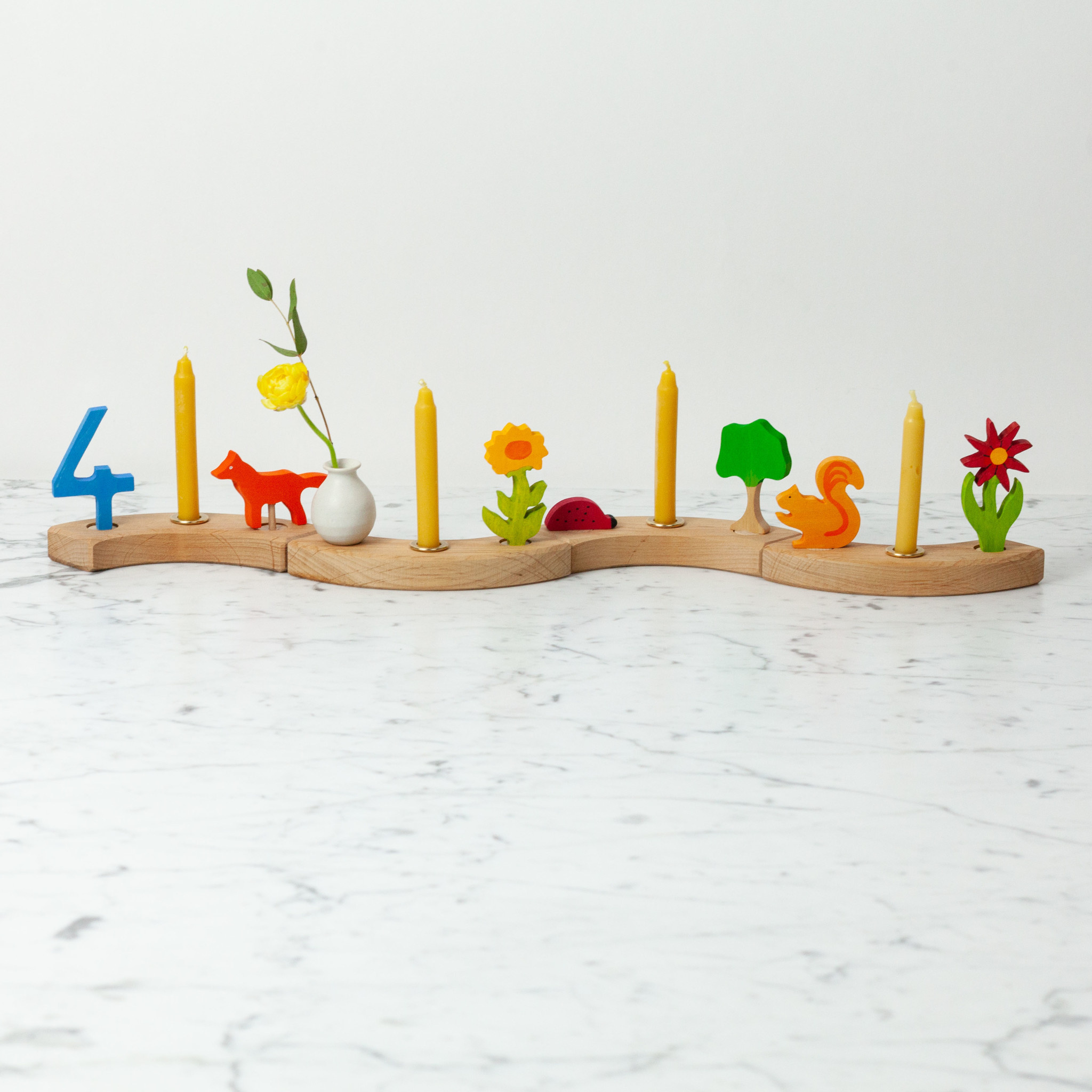 Set the ring atop a cake (or around the base of a tower of cupcakes if that's your style), snake it down the center of a table, install it at child-eye-height on a beloved bookcase, split it up and put an arc in every room or give it a position of honor along a mantle. Three arcs make a menorah. We could all stand to celebrate more, don't you think?