This is the time in winter when one must soften the gaze and focus on finding beauty amidst the gray and mizzle. Beauty is there, in spades.
The pure blue shadow of golden hour sun on the backside of snow, the gathering of loved ones around woodstoves and dinner tables like a compass needle, and the daredevil hopeful possibility and promise of garden planning alongside the burnished glow of seed catalog centerfolds.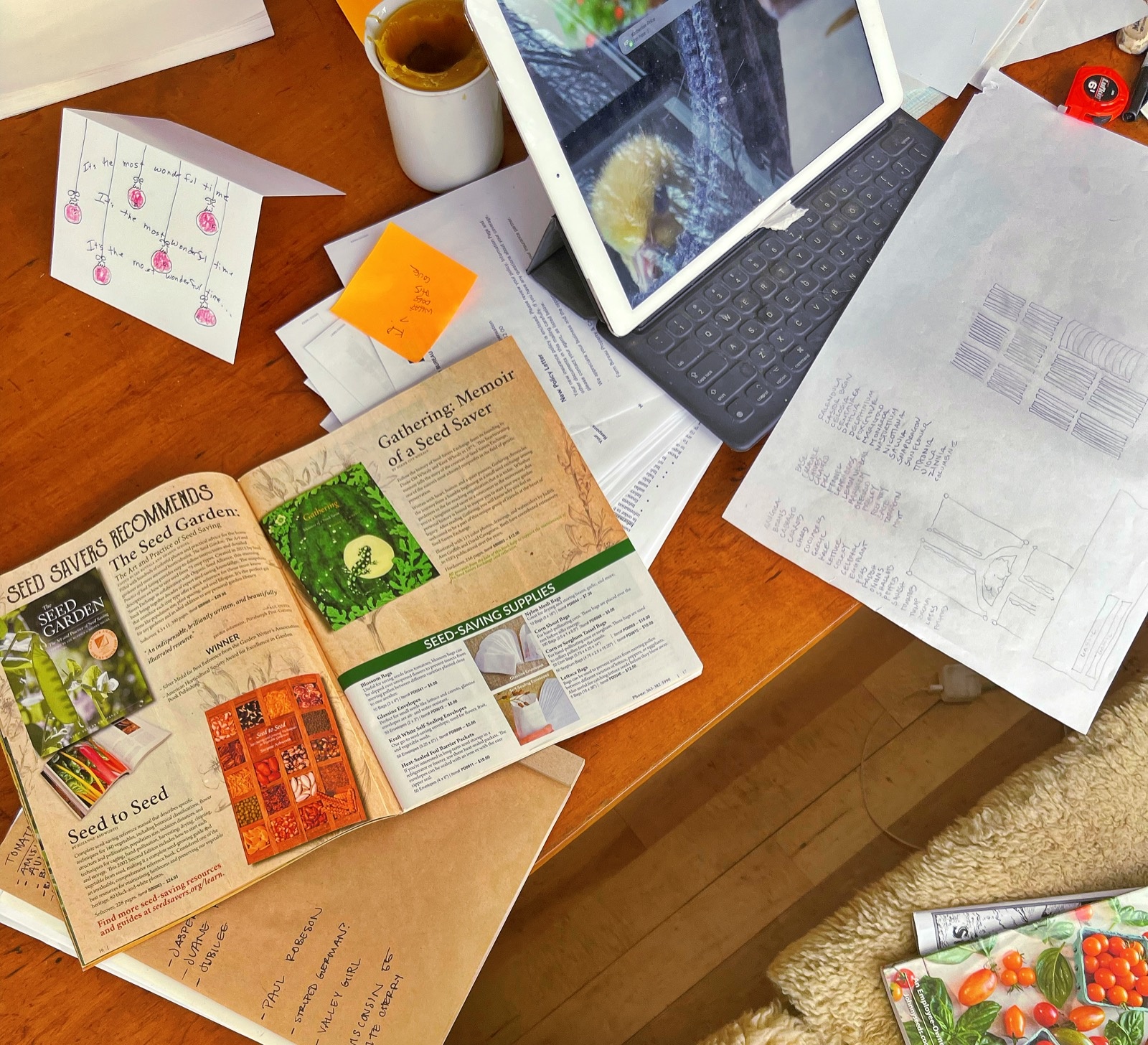 Beauty is there, waiting to be witnessed, and yet, paradoxically, by this time in the season—especially this particular season—our capacity for cultivating wonder can sometimes feel inversely proportional to our need for it.

This time of year is also *technically* a season of epic romance, of great love stories, of grand gestures, of fresh flowers, sweet treats, petals, and candlelight. And whatever your feelings about "Valentine's Day" and wether you ask Ruby or Hallmark or whoever else might have something to say on the matter, we think that the grace of February is to take any excuse to grease the wheels of affection, to refill your loving cup with intention, and rev up those engines for cultivating wonder.

February's share is a Valentine of sorts to making things easy and lovely (including but not limited to actual valentines themselves). You'll find an array of crafty supplies for love letters—to yourself or anyone else who warrants, sweet treats and a new-favorite syrup for elevating tea parties, elevenses, or eleven-pm-ses, flame-kindlers, two of our beloved Mexican Mouthblown Roli Poli glasses—one locked and loaded with beeswax and the other with a small bouquet from Anna (instructions for what to put in these glasses in addition to candlelight and fresh flowers here on the CSA Journal).

Full disclosure, Anna + Lisa had been planning on a wonder-cultivating forest foraging expedition this past week to give Anna's gorgeous fresh bouquets a little extra foraged Two Pony winter zuzz, but it ended up being the right time for Lisa to take the horses up to Will Steger's for the season's ice harvest instead.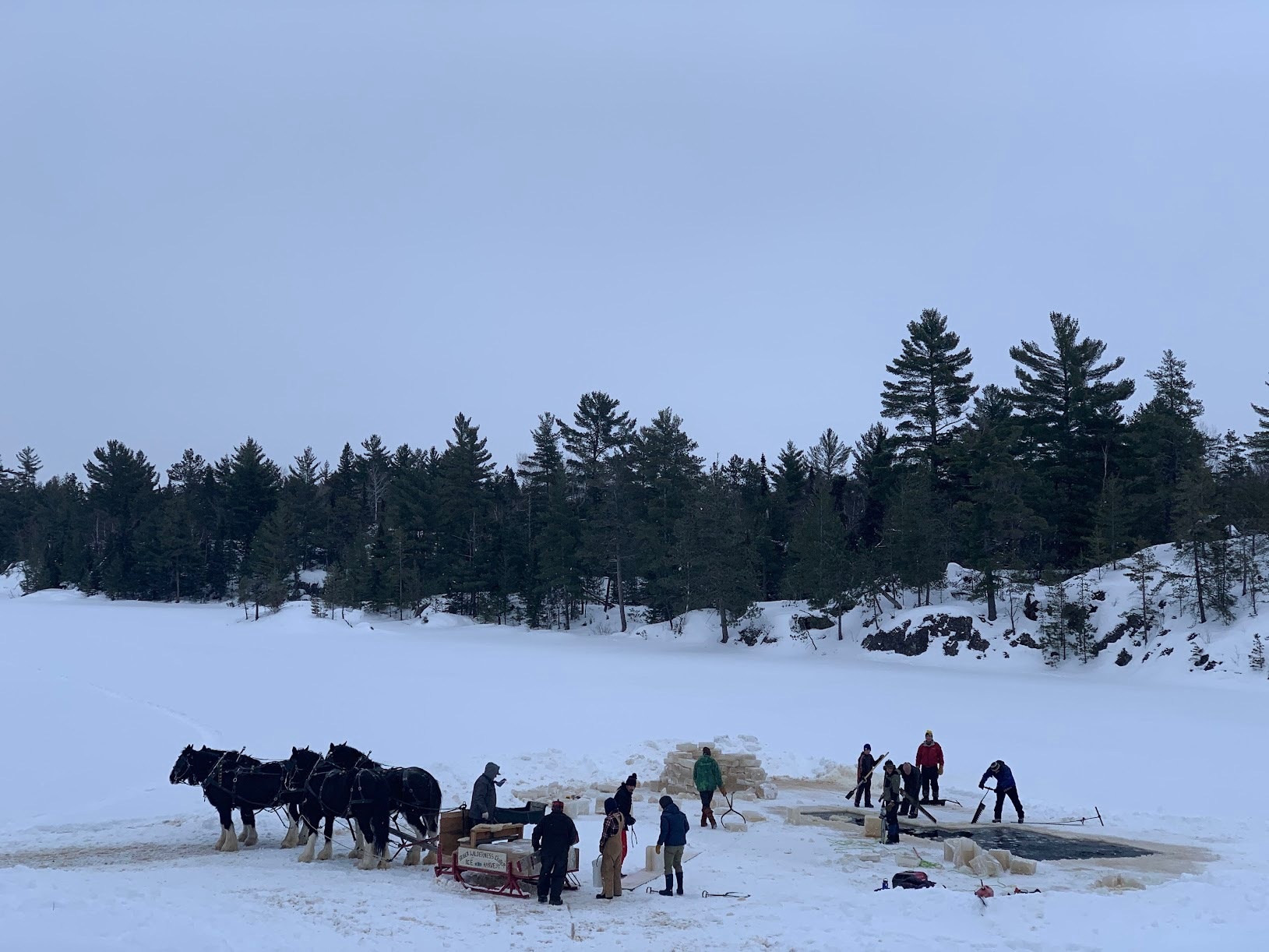 A timely reminder that in farming (as in February) you make the best and most beautiful plan you can imagine and then be available to pivot as the demands of season, schedule, and call of the North require. You can do it all, it just might look differently than you imagined. There is beauty and wonder there too.

And on that note, happy February, Members, we hope yours is full of love of all sorts and that your cups are filled with blossoms, light, and sweetness.

In community,
Anna, Lisa, Ruby, Oak, and the whole Foundry Family + Two Pony Crew