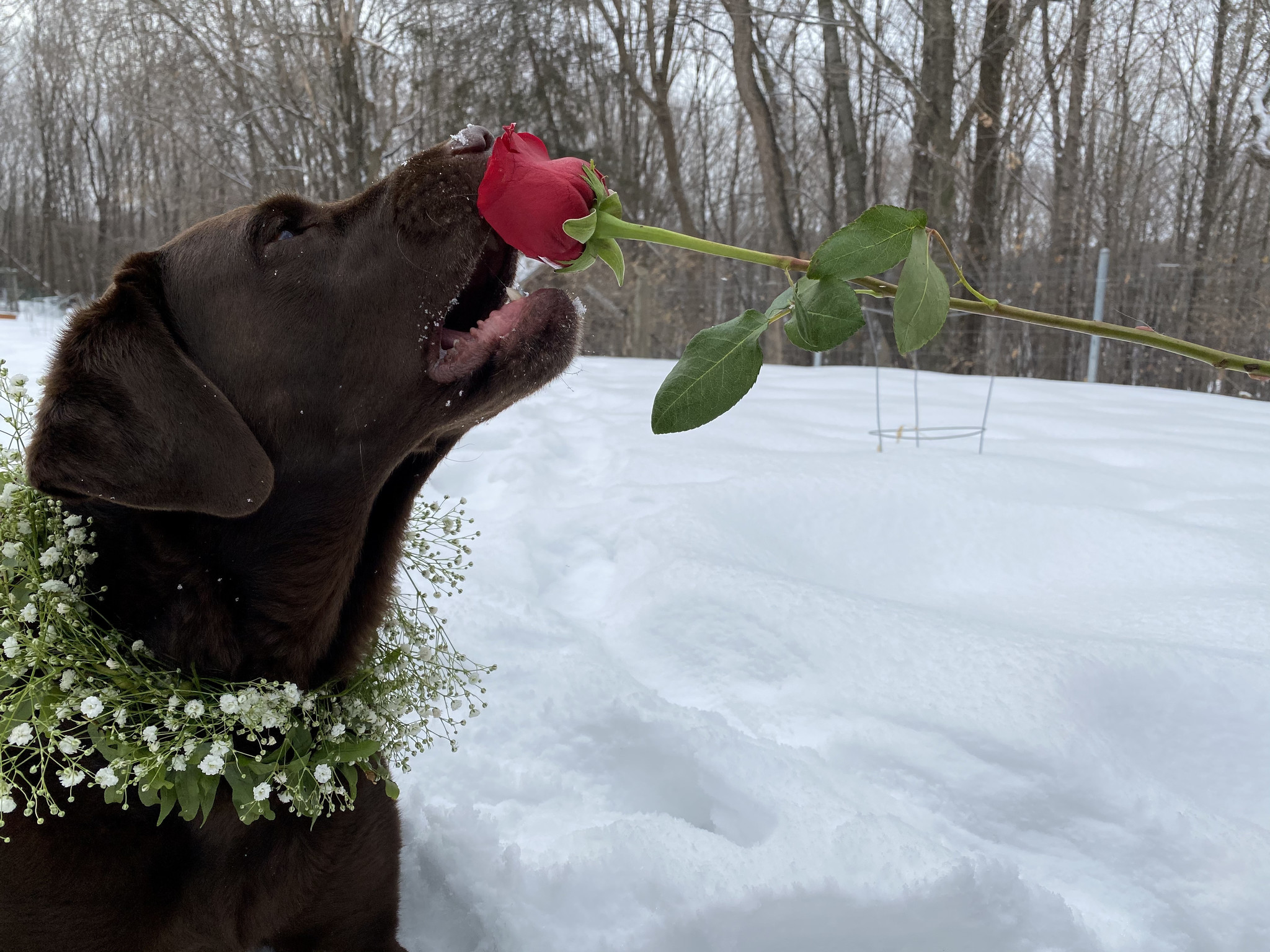 It's almost Valentine's Day and as
hopeless
hopeful romantics we've been dreaming and scheming for basically the whole month of January how best to shower the people we love with love. Here's what The Foundry Family is gifting our sweethearts this year (FOUNDRY BELOVEDS: SPOILER ALERTS AHEAD).
From: Lillian
To: Valentine
Some new bedding since he spends most of the day lounging. The Natural color is his favorite because it's EXTRA soft (it's just the color of the natural flax, so it's at its most flaxy-goodness) and Valentine just so happens to look good in that color.
From: Lillian
To: Her Mama
A nice pair of Toribe kitchen shears. They're sharp, smooth cutters, and the blades detach making clean-up super easy! Foundry note: Susannah is also getting these for her Dad after he used hers to cut up a bowl of pasta (!) over the holidays and kept remarking about how amazing they are. 

From: Will
To: His Sweetheart AND Himself
If you want to give the physical manifestation of a snuggle to a special someone, a sheepskin is about as close as you can get. I got my sweetheart one for an early v-day gift and now I am going to get one for myself. I'm obsessed.
From: Anna
To: Ruby
The sweetest girl deserves all of the treats! I'm going to stock one of our new Japanese Brown "Paper" bags with Ruby's favorites (usually she gets "dog" treats, but this time there *may* be croissants).
From: Heather
To: Lisa

I'd love to give my wife a couple of the Dibbern tumblers along with a bottle of fancy Japanese whiskey. (If you're looking for a middle-of-the-road option as far as price that's super easy to drink neat, Akashi White Oak Blended Whisky has become a favorite when we can find it!) Even though I typically love getting a larger set of glasses for hosting, the idea of just two creates a wonderfully intimate experience that says "When I'm using this glass, it's just me and you." Now any night is date night!

From: Susannah
To: Lois (age 3 1/2)
Lois has been super into making "fairy potions" out of water, spices, herbs from the garden, and pine needles/leaves  recently (weird but also witchy and awesome) so I'd love to get her an enamel butter warmer to be used for this very specialized mixing and pouring (especially since I'd love to use this myself if/when this particular fancy passes). And some clean-up tools because duh.
From Mara:
To: Her Sisters
I'm dreaming about gifting all my sisters a
Henry Dean Mary votive holder
. I recently bought a few for myself (Dijon is my favorite!) and the glow is so cozy during winter nights! 
From: Mara
To: Lincoln
As for myself and my furry companion, Lincoln, we would love a set (or as many as we can get)
of the linen pillows
for snuggling on the couch!